I started blogging in March of 2014 and by the end of the year I had posted over 100 times. Holy cow! Who knew I was so wordy  had so much to share?
While I get back in the swing of the things after the holidays, I thought I'd share some of my favorite posts from the past year. You know, just in case you missed them. Ha!
These are not in any particular order and I'm feeling a little like I've been asked to pick my favorite child. It's impossible!
I love this growth chart because we used scrap wood, so it was free, but also because of the symbolism. The 'up' arrow signifies that the child is growing up with each mark on the chart.
Pottery Barn-Inspired Trundle Bed
Building our daughter a bed that has a classic style and provides room for her to have sleepovers has been a win in our book!


Blueberry Freezer Jam with Frozen Berries
All of my freezer jam recipes have been popular with readers and with us. We eat jam everyday! This post was particularly helpful to folks because it answer the question of if you can make jam with frozen berries.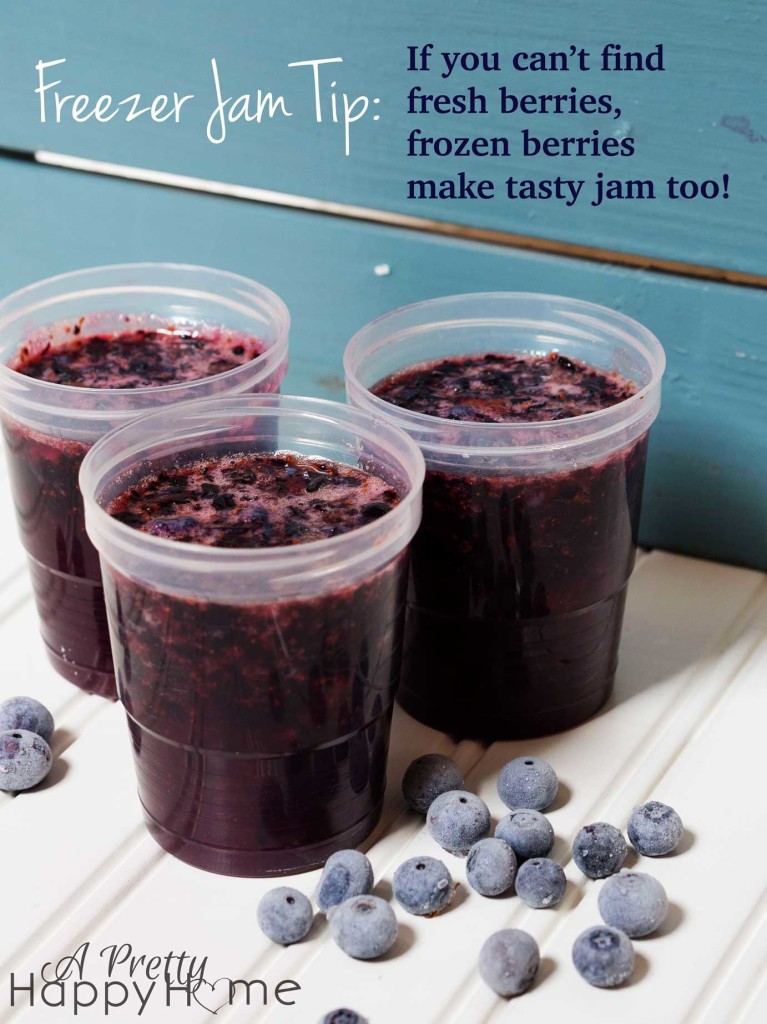 How to Fix a Zero Gravity Chair
I was determined to not throwaway our zero gravity chairs just because the elastic cording had rotted. Fixing them was super easy. So, if you see one of these by the side of the road – grab it up and fix it yourself! Shazam!

Dave's Killer Bread Copycat Recipe
2014 was the year I started making bread and I can't envision going back to store-bought bread.

Using an Old Door to Display Running Medals and Race Bibs
I'm a sucker for old doors and this one makes me so happy. It's become a way to celebrate my husband's running accomplishments and is a unique piece of art as well.
Free Printable: Day-of-the-Week Lunch Box Notes
I printed and laminated some day-of-the-week lunch box notes to use any time my daughter has cold lunch. They wipe clean with a Magic Eraser. You can print them too!

Alright, these posts made me pretty darn happy throughout out 2014 and I'm still enjoying them today! I'll be back on Wednesday for our regularly scheduled programming!