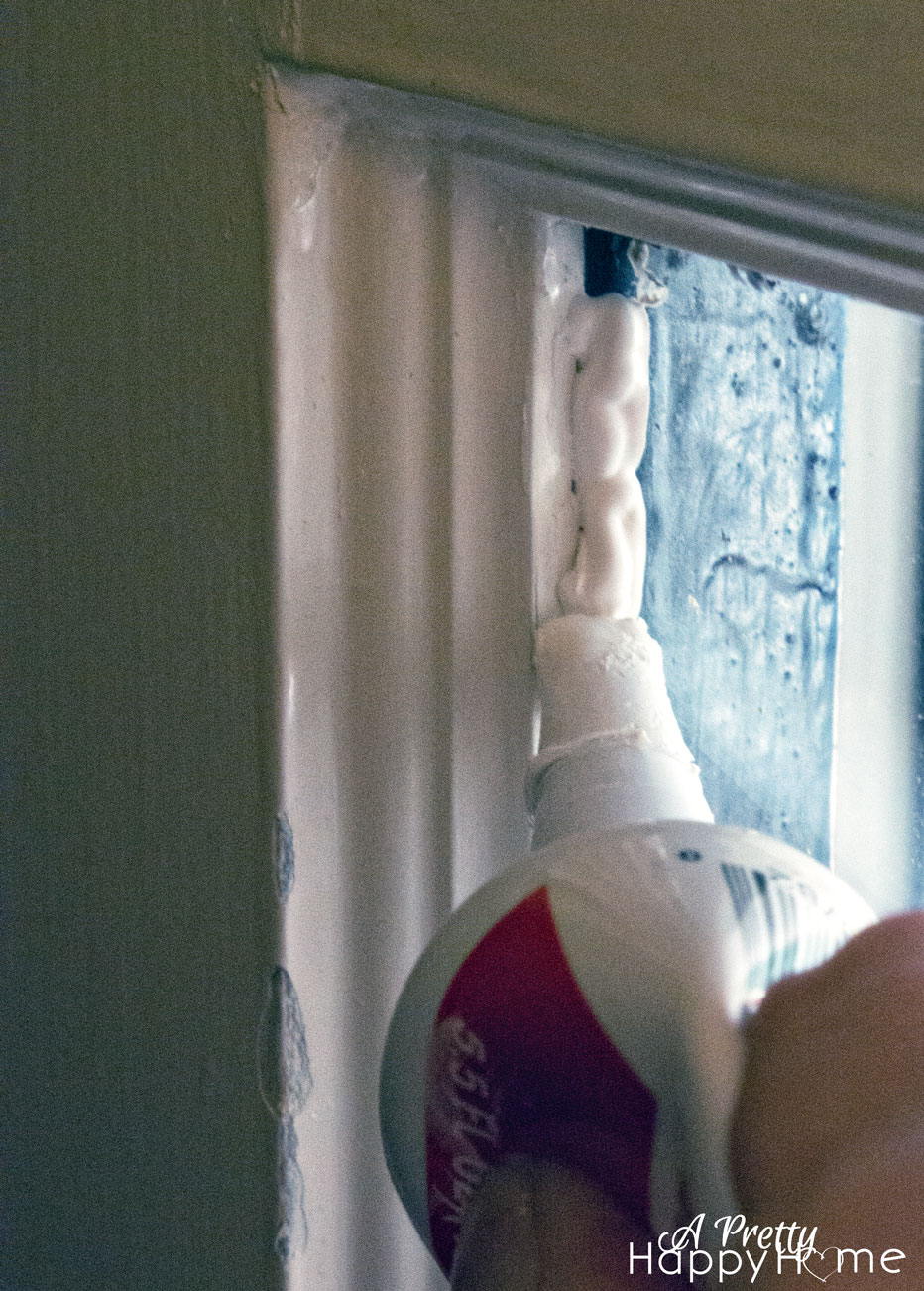 Fixing the Rattling Windows in the Back Door
I love old houses and the beautiful doors that often accompany them.
However, there is a sound that just makes me shudder.
It's when the kids slam the door so hard that it rattles the windows in said door. They aren't trying to slam the door and shake the entire house. It just happens during their haste to get outside. It's actually quite shocking to me that one of those windows hasn't broken yet.
This is the door in question. See it back there? This door is used for 99.9% of our comings and goings.

The other day, in one of those fits of productivity where you cram in more useful projects in one hour than you do in an entire day, I finally fixed the rattling windows in that door.
It took all of 5 minutes. Why did I wait 6 months to do this project?
Only 2 of the 6 windows were actually loose and rattling.
It's hard to tell here, but I'm pressing on the glass and I can push it in at least 1/8 inch. Maybe more.

All I did was fill the gap with caulk
, clean up my mess and wait for it to dry.
No more rattling. There's still a fair amount of door slamming, but at least the windows don't sound like they are going to shatter. In other words, my sanity remains intact for another day.
(Ignore the creepy, dark photos. Assistant in training. Also ignore the door that needs to be painted desperately.)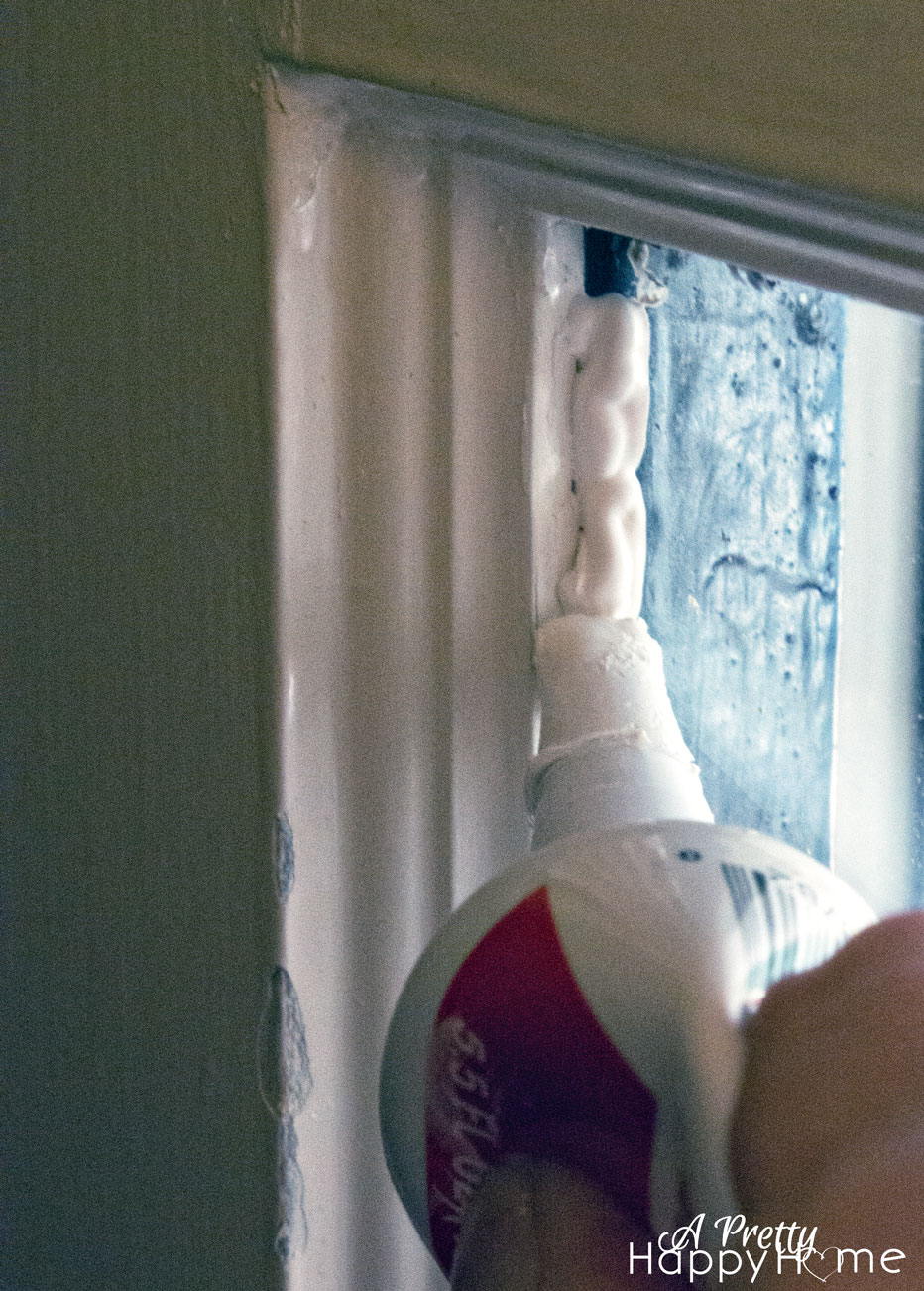 In other news, we got a cat. An outdoor cat.
This little girl is smitten.
I'm still wondering how we ended up with a cat.

While all of that was going on, I also spent a fair amount of time this week futilely explaining the concept of "take it easy" to a 5-year-old boy.
That's right folks. He rolled his Big Wheel in what would have been, I'm sure, an impressive stunt. Except this time he broke his big toe.
The doctor said no running, no jumping, no kicking for 3 weeks.
We didn't even make it out of the doctor's office before he'd violated 2 of those rules.
*sigh*

I'm happy this tough little guy takes these things in stride. Me? I'd be milking it for all it was worth! I hope you had a fantastic weekend!
---
Have more projects? Me too! Here are some others we've tackled:
How to Make Wood Floors Shine Without Refinishing
Repairing Nicks and Scratches In Linoleum or Vinyl Flooring
Pottery Barn Knock Off Farmhouse Bed
---
*affiliate link in this post*