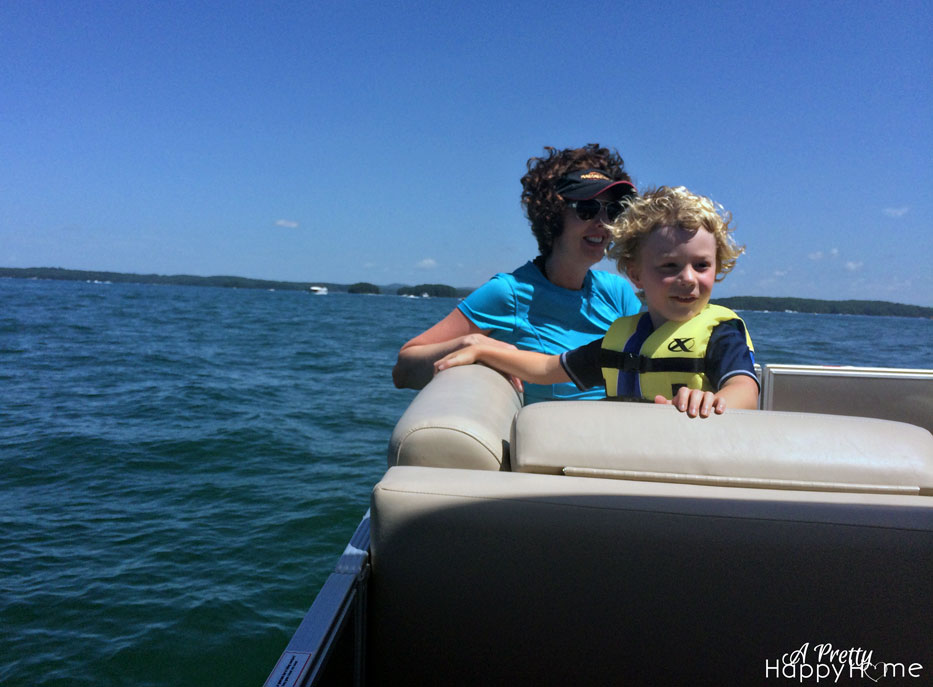 I've said for a long time that my "forever" house is somewhere on a lake.
I envision a place with a big deck and a screened-in porch. A place where wet feet are always welcome and towels hang on the deck railing. A place where my grandchildren will come and visit during the summer. I can picture them laughing while they jump off the dock and go for a swim. Maybe after dinner they'll get out the fishing poles and catch a huge fish.

We had one of those days today. You know the ones? A day where you just want to freeze time for a moment because it is so perfect.
An easy-going, fun-filled day. Hanging out with friends. Laughing and story-telling. Spending more time in the water than out of it. BBQing burgers after a non-stop fun day on the lake. Catching a huge fish after dinner.  We did it all and had so much fun.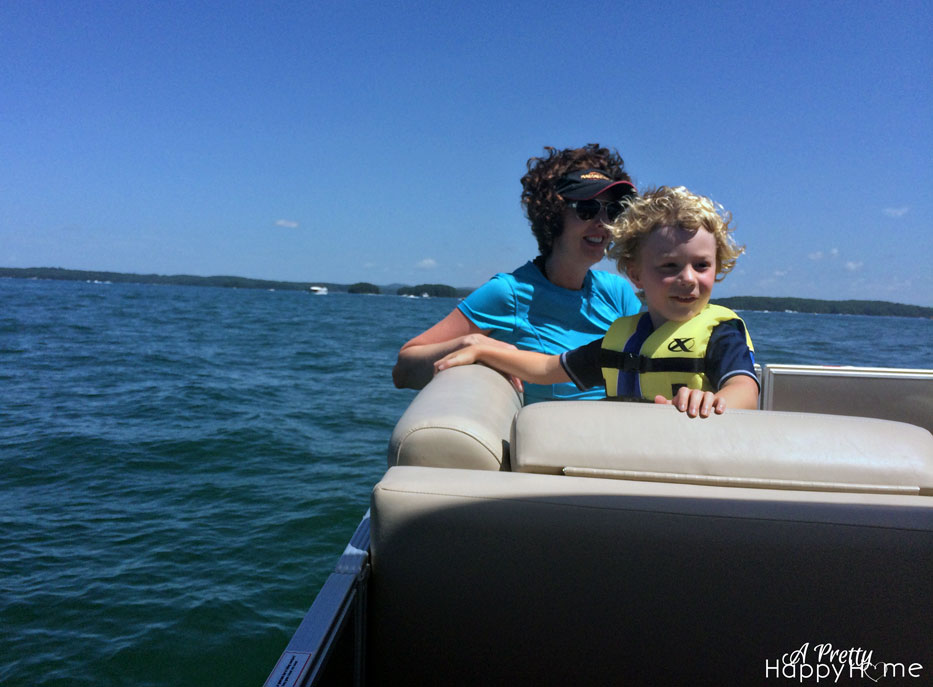 Some fantastic friends invited us to hang out with them at their family's lake house on Lake Lanier in Georgia this weekend.
It was the kind of place I dream about living in someday. I love being near the water and a large lake offers so much versatility in terms of fun!
You can do a little boating…

You can watch the mommies try and hang on to the inner tube…
We did hang on…barely.


You can try your hand at a new sport, like water skiing! Both my daughter and I took our first tries at this sport today. We almost got up! 🙂 Maybe next time.
Some sports are a little easier to pick up, like stand-up paddle boarding.
By the way, this floating WaterMat
was the best thing EVER! Can't say enough positive things about it. Our friends said it will hold 1,800 pounds. It was sturdy and easy for the kids to climb out of the water onto it. The adults could jump from the dock down onto the mat and it would barely dip in. We had so much fun on that thing!
I am so thankful for awesome friends who shared their day and their home with us. We made so many happy memories and had such a fantastic time. Summer in Georgia is pretty darn great. As I go to bed tonight I will definitely be dreaming about our "forever" house on a lake.
---
Don't go! I have some more water stories!
That time I Was SURE I was Going to see a Unicorn
Tips for Visiting the Dominican Republic
Okay, maybe only two water stories. But I have some other good ones…
How to Fix a Zero Gravity Chair
Refinish Wood Chairs Without Power Tools
How I Accidentally Got My Kids Excited for College
You Know You're a Farmer's Kid When…