My kids go back to school in 10 days.
My baby will be starting all-day Kindergarten. *wah* Whose the REAL baby now?
Now, while I do have mixed emotions about the start of another school year, I am 100% sure that I LOVE new school supplies.
I mean, come on, who doesn't love a new Trapper Keeper
?
Here are a few of the items my kids will be using on the first day of school.
My daughter's Wildkin Backpack
 held up amazingly well for 2 years. I'd actually highly recommend it. However, she has out-grown all things pink in color and the backpack was finally starting to show some wear.
She'll be sporting this blue butterfly backpack from LL Bean this year and it is pretty roomy! I've heard great things about LL Bean backpacks for years, so we are going to give them a try.
My son picked a solid blue version of this backpack. Perhaps, I should have ordered him a smaller version, but I wanted his to last more than one year. I'm sure he'll grow into it…eventually!
2. Snack Containers with a Built-In Ice Pack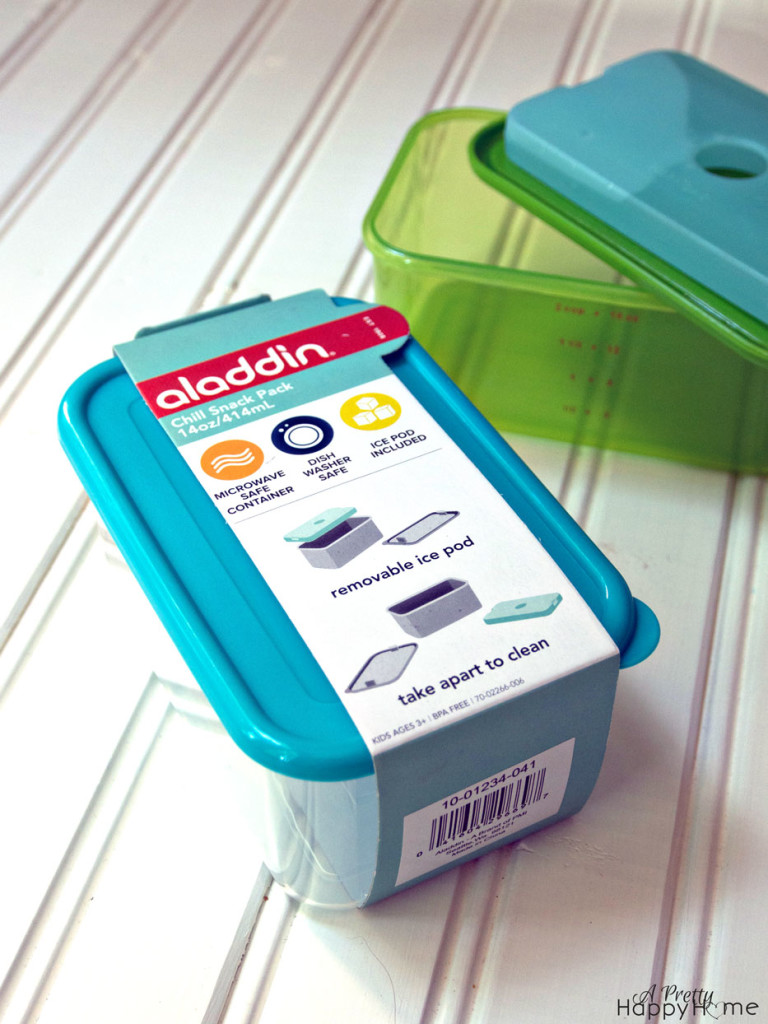 We are supposed to send our kids to school with a snack each day. I prefer to pack the snack in a separate container from their lunch and sometimes I like to send string cheese or strawberries – things that might need to stay cold. I was using reusable ice cubes to keep these little snacks cold, but I think this container will be so much more convenient.
The link above is for Amazon, but I found mine much this week for a lot less at my local Target. I couldn't find the containers on the Target website, so I don't have that link to share with you. They were located in the back-to-school section!
3. Carl Pencil Sharpener

After years of broken pencils and pencil shavings, I finally found THE BEST pencil sharpener. It gets rave reviews from teachers who see a lot of pencil sharpener usage! I've had back luck with the electric ones and now that I've gone "old school," I see no need to go back. This one is easiest enough for my kids to use and can handle the wear and tear of being in a classroom. Plus, it comes in super fun colors!
4. Ruler Bags

The Target Dollar Spot is killing me with cuteness. These bags are totally for me. I have no idea what I'm going to do with them – yet. Mama needs "school supplies" too, right?
I'm happy to say we are as ready for school as we can be…except for the getting up early part. Oy! I'm not looking forward to that!
---
You're still having fun, right? How about trying one of these posts…
Books My Kids Are Reading Part 7
First Day of School Traditions
Tips for Paper-Mache School Projects
Living in Ireland: Primary School 101
---
*affiliate links in this post*