First week of summer is in the books. We've done museums, play dates and playgrounds.
I now remember how much fun grocery shopping is with children in tow.
Actually, my kids are eager to help with the shopping and if they are helping they aren't whining. So, I like to give them something obscure to find – like sriracha sauce – and see how long it takes for them to track it down. 
This week I shared what it is like when your kids don't get a report card for a year. I also shared our latest children's book list, which features some books we really enjoyed reading last month!
Let's get to my list o' happy.
---
BOOKS FOR DADS AND COMEDY NERDS 
Handy Husband has been diving into the world of audiobooks lately. I think he might enjoy these with a slightly lighter touch, which of course, are available in regular book format too.
---
SHUTTER TABLE
Layla from The Lettered Cottage posted some great trash-to-treasure projects this week.
My favorite was this tutorial from Good Housekeeping on how to turn 4 shutters into a side table.
Also, I love that brick floor.
---
SHORT STORIES ABOUT DADS
Reader's Digest always has the best short stories, don't they?
I will forever associate Reader's Digest with the waiting room at the dentist's office. That's pretty much the only place I ever remember reading one of those magazines.
Here are some great stories about dads just in time for Father's Day.
---
THE STAGE IS CALLING
I know a few kids who would like this in their backyard.
Image and more info can be found at Emily A. Clark.
---
FREE PRINTABLE

I also know a few palm tree fanatics who would love this free printable from A Bubbly Life.
---
SMOKING SLIPPER
I have NO idea what a smoking slipper actually is, but my kids would probably call them cancer slippers.
To me, they look like espadrilles and I'm loving them.
Indigo dyed ones.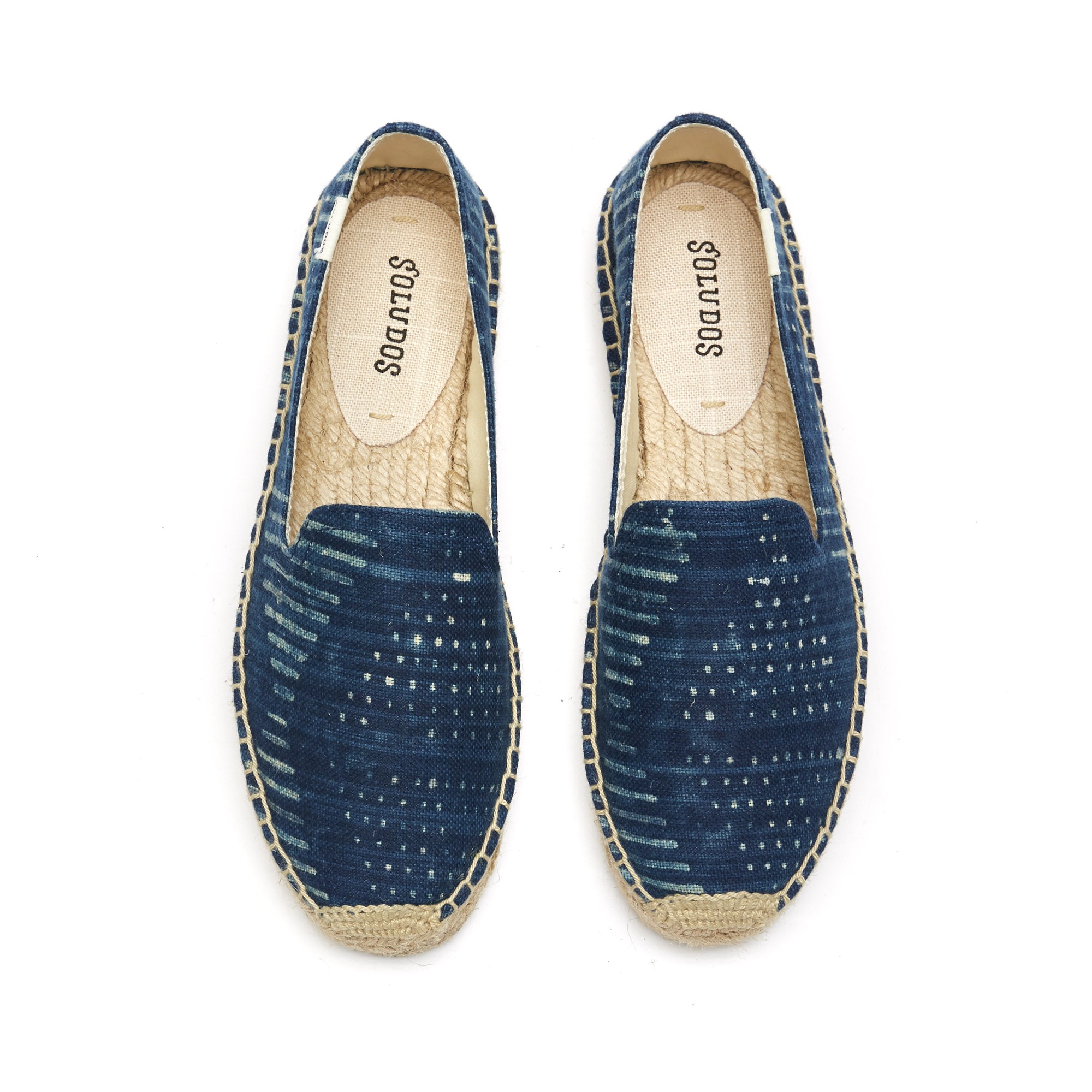 Uh, taco shoes? Where have these been all my life??!!
I have no idea if I could actually walk in any of these shoes by Soludos. I actually care about such practical things as comfort these days, but I have great hopes.
I do not want my dreams of taco shoes dashed by a pesky thing like blisters.
Still might be worth it though.
---
CHERRY PISTACHIO GRANOLA CLUSTERS
I made this recipe, well a version of it, and it was a hit!
Then a certain someone I'm married to ruined it by saying, "do you know how many calories are in granola?"
To which I replied, "not THIS granola, dear."
Actually, I think I said in my sweetest voice, "less calories than a pint of Guinness."
Handy Husband loves my witty comebacks. 

Get the recipe at TheKitchn.
---
PEEL AND STICK FLOORING FOR THE WIN
Kristine from The Painted Hive does the most incredible furniture makeovers. She must have a level of patience and attention-to-detail that the rest of mere mortals do not possess.
She made over a $35 office-style laminate sideboard with peel and stick wood flooring. Peel and stick flooring never looked so good.
Check out her tutorial to see how.
---
We're off to have some Father's Day adventures this weekend. I'm not sure if it is Father's Day in Ireland, but we love the opportunity to walk an endless amount of miles uphill both ways explore Ireland with Handy Husband.
If there happen to be any dudes reading this blog, Happy Father's Day!
*affiliate links in this post*