The excitement is palpable around these parts because after today there are just three more days of school. I have to wonder why the last two days are half days though. Can't we just combine those into one day and be done with it? No one asked my opinion, but it doesn't stop me from sharing it here. The benefits of having a blog.
Let's recap the week. On Monday I shared three ways I'm reusing items from our house in a clever way (if I do say so myself) as succulent planters. Here's the twist to this story and why this blog is worth it to me even if I never made a dime from it. Someone on social media was inspired by how I used my baby cup as a succulent planter. As it turns out, she has a baby cup for the daughter she miscarried. Using the cup as a planter would be a symbolic way of bringing a little light and life to a painful loss.
In less heavy news, I also shared part two of our house hunting in New Jersey adventure. How many parts does this saga have? I'm not sure, to tell you the truth!
Here's the Happy List!
---
PRETTY BATHROOM
Goodness. This is a pretty bathroom. And it's not even the best part of the house.
Definitely check out all the photos from this Portland-area home designed by Jessica Helgerson Interior Design. There's so much inspiration I had to wipe the drool off my face!
(image: Jessica Helgerson Interior Design)
---
VERMONT
Who wants to go with me to Vermont to get ice cream? This is the cutest darn shop!
---
SWIMSUIT
I like a skirted two piece swimsuit. This one seems to cover the important bits.
---
RICOTTA GNOCCHI
I am so curious about this recipe! I thought gnocchi was potato-based, but apparently you can make it with Ricotta instead.
Check out the recipe at Gimme Some Oven.
(image: Gimme Some Oven)
---
MOTHERHOOD
If this picture doesn't sum up motherhood, I don't know what does.
---
DECORATIVE SHUTTERS
Have you ever seen decorative shutters this pretty?
This entire home by Cedar & Suede so charming.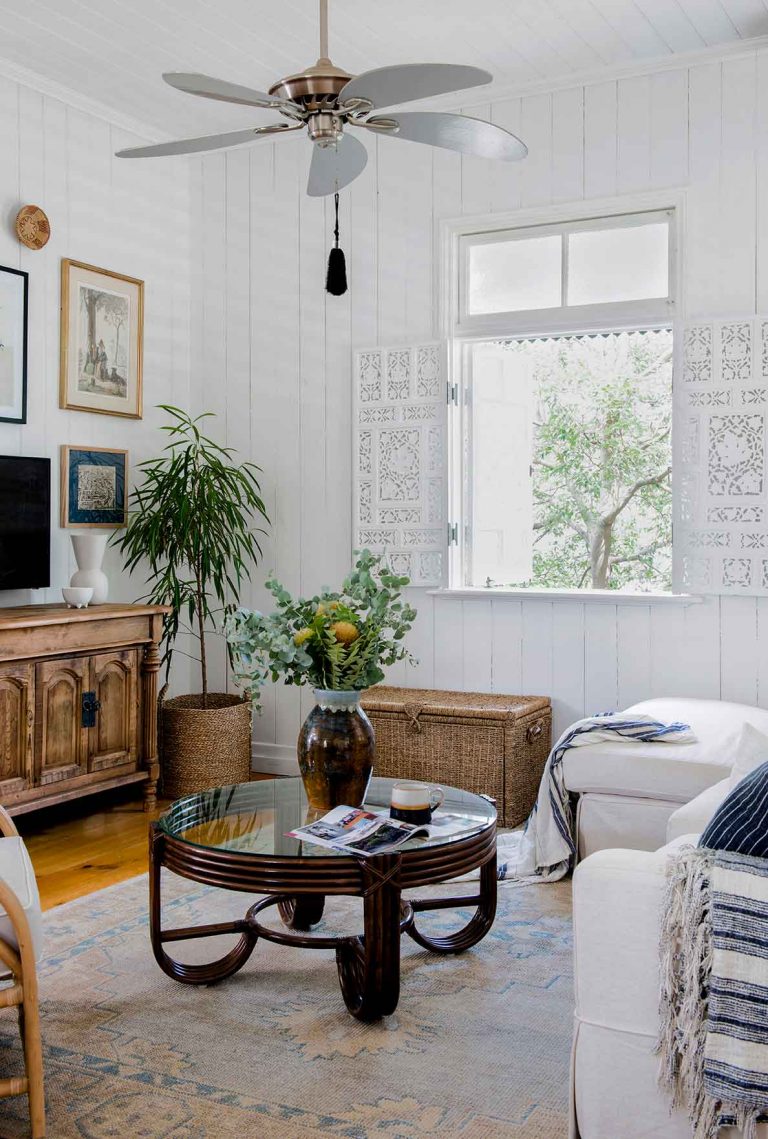 (image: Cedar & Suede)
---
I LISTENED, I READ
I read The Greatest Treasure Hunt in History: The Story of the Monuments Men
by Robert M. Edsel. This true story isn't new to me, but this was the first time I sat down and read a non-fiction account of what the Monuments Men (and women) accomplished during WWII. I am just profoundly grateful for their work and that President Eisenhower made saving cultural treasures a priority. I also loved the cartoons that one of the Monuments Men sent home to his young son who couldn't read describing the work he was doing.
I listened to this interview with Benjamin Dreyer, the copy chief of Random House Publishing. It was super interesting to hear what he thinks makes for a good writer, especially since he reads at least part of everything Random House publishes. That's a lot of books!
---
Thank you for reading the Happy List. I hope your weekend is full of pleasant surprises!
P.S. Don't be a stranger, I'd love to connect with you on Instagram, Facebook or Pinterest!
*affiliate links in this post*