Hi! Welcome back to the Happy List!
Did you miss me while I was taking a break last week? I missed you all. I'm glad I can connect with you via Instagram and Facebook when I'm not here on the blog.
This week on the blog I shared some updates to the kids' bedrooms. I had to snap pictures while they were clean to commemorate the moment.
I also shared the freaking amazing Copper Christmas Trees I made out of copper flashing. I'm doing a great job of keeping my humility in check aren't I? Hahaha! I just love those Christmas trees and enjoyed the heck out of making them.
Now here's the main event: The Happy List!
---
SIMPLICITY
I love the simplicity of this room decorated for Christmas.
Also, do you know how hard it is to purposefully drape a blanket on a bed in order to make it look like it wasn't purposefully draped? Try it. It's so hard.
(image: True Home via My Domaine)
---
HOUSE IN MAINE
I need to go to Maine. Who wants to go with me? You know, when we can all travel again.
I spent way too much time looking at the portfolio of Maine-based architecture firm, Elliott Architects. You'll love seeing all of their ideas.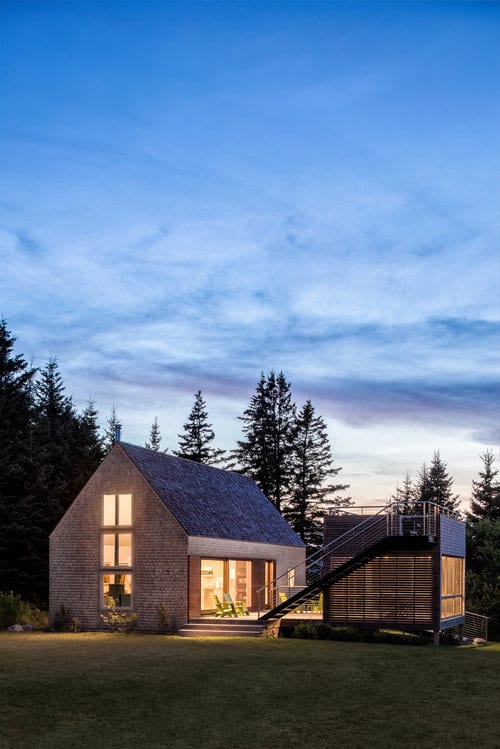 (image: Jeff Roberts Imaging for Elliott Architects)
---
EMBROIDERED PORTRAITS
I am in absolute AWE of the embroidered portraits done by artist Danielle Clough.
Her designs on vintage tennis rackets are out-of-this-world too!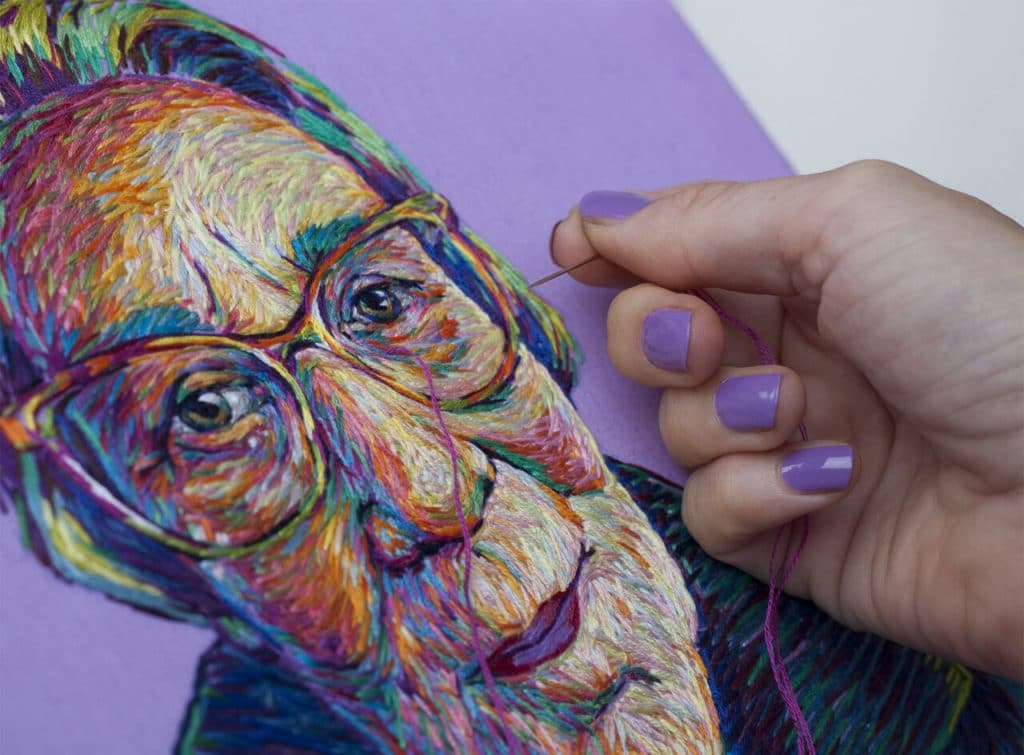 (image: Danielle Clough via This is Colossal)
---
QUIRKY WINTER TRADITIONS
Fodor's Travel has a really interesting article about quirky winter traditions around the world.
Don't shoot the messenger for me telling you that in Barcelona nativity scenes have a very unorthodox and sophomoric participant called "El Caganer." No one really knows why. 
Go read this Fodor's article for other quirky traditions around the world. 
---
ENGRAVED LEATHER TRAY
I'm a sucker for anything personalized with handwriting. This leather tray from Etsy shop Wood Present Studio melts my heart.
(Wood Present Studio via Etsy)
---
ON REPEAT
I can't help it, but every year Winter Song sung by Sara Bareilles and Ingrid Michaelson gets stuck in my head.
That's not a complaint! 
Much to Handy Husband's dismay, I have been known to sing, "Is love alive?" while dealing with the dishes someone left in the sink. Hahahahaha! 
I love this live version. (As a side note, it is hard to play the piano when you are cold.)
If the video doesn't load, here is the link.
---
CHRISTMAS WITH PETS
Oh. my.
I laughed so hard at the lengths some pet owners have to go to keep their Christmas trees away from their pets. Go check out this article and you'll also see a plastic wrapped tree and one in the shower.
(image: via Sad and Useless)
---
GENTLENESS
"Sometimes its not the strength but gentleness that cracks the hardest shells."
― Richard Paul Evans, Lost December
---
Thank you so much for reading today's Happy List! I hope it made you smile.
I'll see you back here on Monday. Enjoy your weekend!
*affiliate links in this blog post*