Hello and welcome to today's Happy List! I enjoy sharing the things that made me smile, think, or otherwise sparked my imagination this week.
This week on the blog I discussed my love for the Mansard roof and shared the age my kids start doing their own laundry. I have not shared the age my kids start doing MY laundry because it hasn't happened yet. Trust issues. Ha!
If you'd like to see what we are up to this weekend, please follow along on Instagram or Facebook stories. If you create something I should see, please tag me! I love to see your ideas come to life and how you find inspiration.
Now here is the Happy List!
---
LOOKS DELICIOUS
Ice cream floats are quintessential summer treats, don't you think? That's why this pretty black cherry version from JSH Home Essentials caught my eye!
It's only 3 ingredients! Get the scoop here. (Sorry, I couldn't help myself with that one.)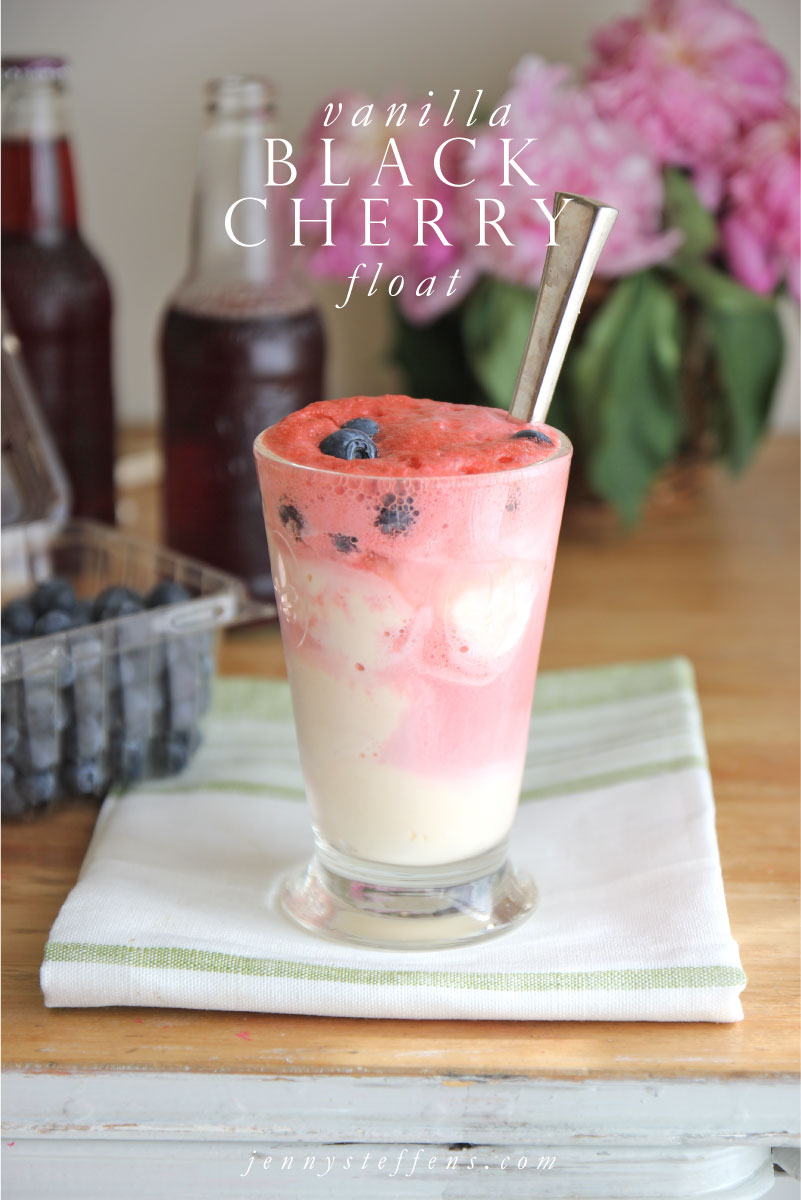 (image: Jenny Steffens | JSH Home Essentials)
---
NOODLE BOARDS
Did you know that a stove cover is called a noodle board? I didn't!
I didn't even know that stove covers or noodle boards were a thing until this week. Don't ask me how I even came to this discovery. The internet is a weird, weird place and thank goodness I just discovered noodle boards instead of joining a cult.
The noodle board reference is in giving a chef extra room to roll out handmade pasta.
There are so many noodle board/stove cover options on Etsy. Most of the sellers seem to customize them with an initial, a name, or some design. They can be made with different types of finishes and for electric or gas stoves.
(image: Suburban Farmhouse LLC via Etsy)
---
HOSE POT
Well, this is the prettiest pot for a garden hose.
I wonder if my family would neatly and nicely roll the hose into the pot?
(image: Liberty Garden via Amazon)
A few weeks ago we ordered two of these expandable hoses. They grow to THREE TIMES their length when full of water! We absolutely love them because they are lightweight and compact when not filled, but they don't coil up as nicely as regular garden hoses. That's why I was looking into storage options.
---
FUN SCALE
Have you heard of the Fun Scale?
Kelly Cordes details the Fun Scale for the REI Blog and it seems pretty spot on.
You can go read about Type 1 and Type 3 Fun, but Cordes describes Type 2 Fun as "miserable while it's happening, but fun in retrospect."
Haha! I can think of a few things that fit that category like Handy Husband running an ultramarathon. Don't let this photo fool you. He was 65 miles into a 69-mile ultramarathon and was not feeling his best.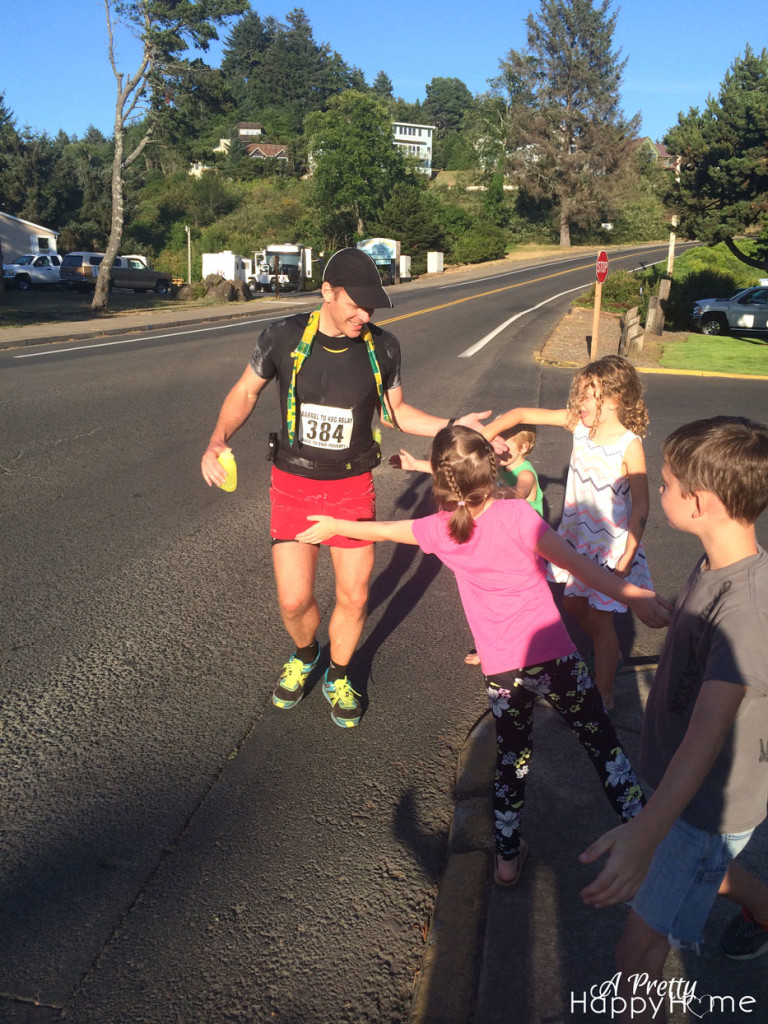 He's forgotten the pain and is presently training for a 50k trail race. Oy.
---
DIY PANNIER BAGS
I've always wanted one of those cool-looking, retro style bikes to blissfully pedal around my seaside town…just like in the movies. In this daydream, I pick up a bouquet of flowers and fresh bread for dinner and store them in my bike's front basket.
But wait…thanks to Chelsea at Lovely Indeed, I just realized my cool-looking bike can also have the prettiest pannier bags ever. She made these using two purses as the starting point. It's such a clever idea!
Someone needs to do this so I can live vicariously though you! Directions can be found here.
(image: Lovely Indeed)
Also, can you invite me to visit you in your seaside town? Thanks!
---
LIVE EDGE HEADBOARD
Here's an idea for you! The Hotel Earl in Charlevoix, Michigan, has headboards made out of live edge wood slabs.
It looks like art to me! What I especially love is this is a fancy boutique hotel, not a log cabin. They've added this rustic element to all of their midcentury modern decor and it totally works.
(image: Hotel Earl)
---
BIRD IDENTIFIER APP
The Cornell Lab of Ornithology has a free app for identifying birds. It can identify them from a picture, but also based on a recording you make of their song! How cool is that?
We've been to the Cornell Lab of Ornithology and it is really cool. We learned so much!
Here's a quick video on how the app works! If the video doesn't load, here's the direct link.
I SURE HOPE SO
I figured if I needed this reminder, someone else might too.
(image: via Instagram)
---
FOOD FOR THOUGHT
"Ask yourself: Why am I seeing and feeling this? How am I growing? What am I learning? Remember: Every coincidence is potentially meaningful. How high your awareness level is determines how much meaning you get from your world." – Ansel Adams
---
Thank you for reading today's Happy List.
I'm always glad you are here.
Be good to yourself and others this weekend.
*affiliate links in this blog post*