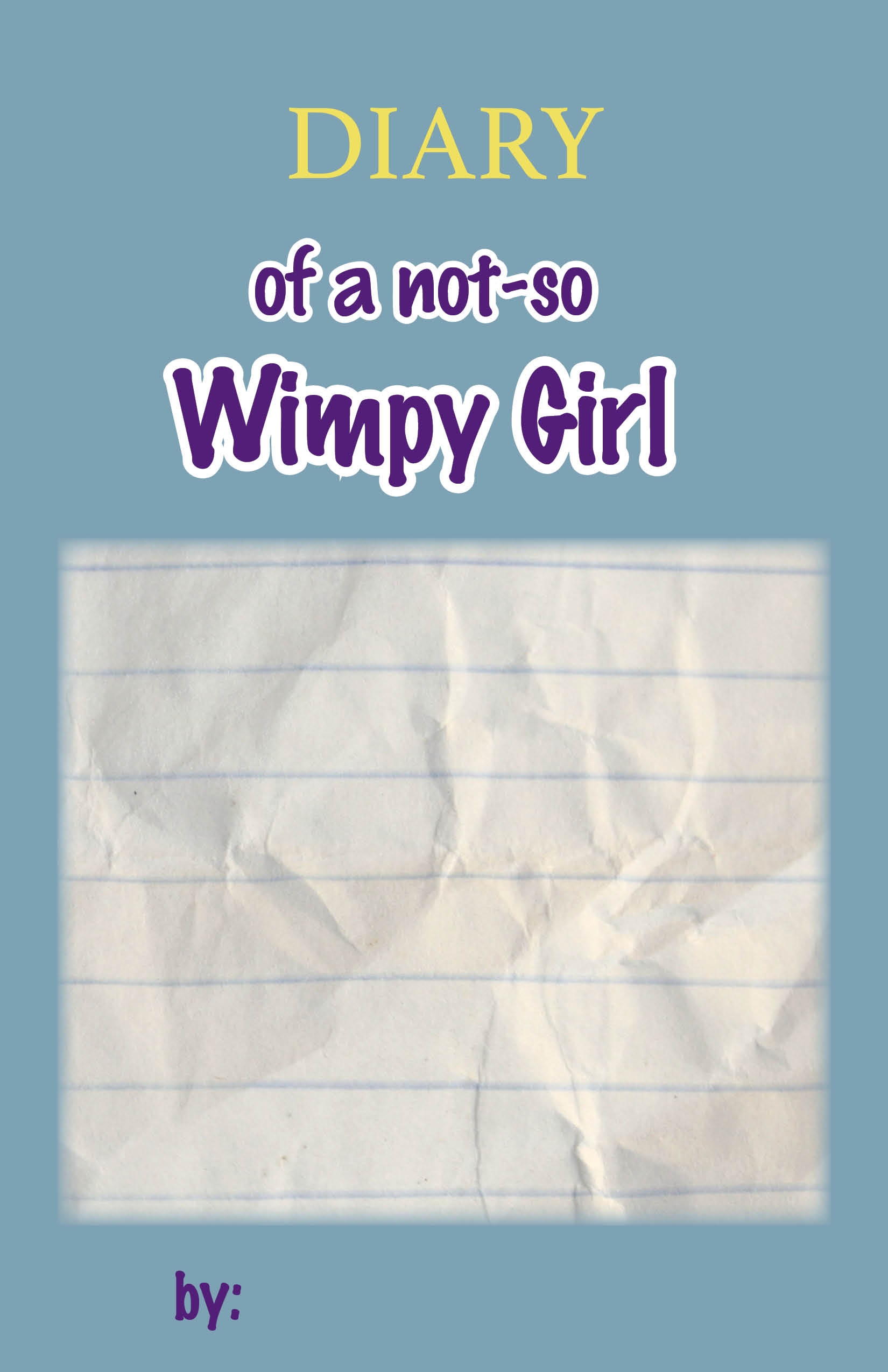 Diary of a Not So Wimpy Girl Free Printable
Recently, my daughter became obsessed with the Diary of a Wimpy Kid
book series. Have you heard of it?
I discovered that she had also started to make her own "diary of a wimpy kid" at the craft table using good ol' computer paper and a stapler. I love it when books inspire you to do something productive.
It gave me an idea to make her a more official-looking cover for her book, with my own spin on the title. Of course, when I had this idea, it was while waiting to board a flight and I had about 10 spare minutes. So, professional and perfect, it is not. Actually, that goes for most anything on this blog. (I also really need to work on my freehand Photoshop drawing skills.)
Even if it doesn't speak to the subject of the book or my daughter's book creation, somehow the idea of a title of a wimpy girl just did not sit well with my, "let's raise strong, smart, compassionate and empowered girls" attitude. Hence, the "not-so" part.
I also made her a blank one that she can draw her own picture on. Because let's face it, the only reason I drew a tree is because I could not get a bicycle or a puppy to look right.
Seeing a child learn to read and learn to LOVE to read – it's an amazing thing. I am so thankful for the authors out there who share their imaginations with young minds and inspire them to explore, dream, create and engage in the world around them.
I am thankful to have had a grandma who taught me how to read and now I will happily choose reading over watching tv any day.
If you want to download these images (they are 5.5 inches by 8.5 inches), please do so! Here are the jpegs: (if you have any problems, please comment or email me so I can fix it for you)
Diary of a not-so Wimpy Girl
Diary of a not-so Wimpy Girl BLANK
P.S. I hope the Diary of a Wimpy Kid folks don't get mad at me for this. Big fans over here!
---
Here are some other posts you might like!
Kindergarten Sight Word Flash Cards – free printable
Books My Kids Are Reading – Part 7
Two Children's Books That Made My Eyes Leak
Lego Valentine Card Free Printable 
*affiliate links in this post*