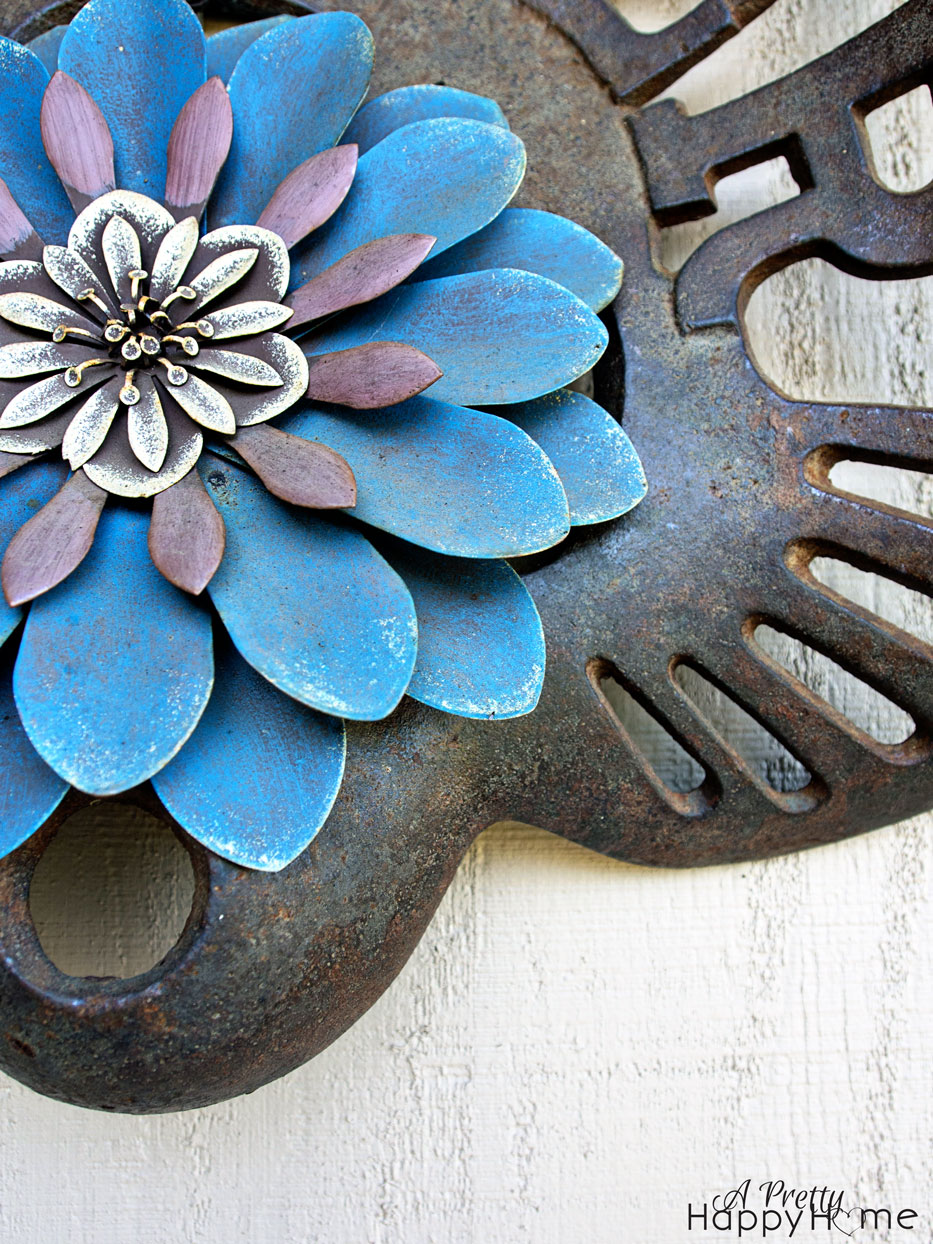 I'm lucky a gal. When I go "home," I actually get to go back to my childhood home.
Yep, I grew up on a ranch. Cows, hay fields and lots of memories.

There are also a lot of country treasures to be found on the ol' homestead.
My stepmom rescued these 2 old tractor seats and gave them new life as wall art.

She's a clever gal!
The metal flowers came off of a piece of art my stepmom found at Kohl's – on deep clearance, of course.
She liked the flowers, but said they were attached to a weird, tacky piece of tile.

It took a while for inspiration to strike, but when it did, she clipped the flowers off of the tacky tile. After that, it was a simple matter of wiring them to these old tractor seats.
She hung them on an exterior wall, above the barbecue, and had instant, one-of-a-kind wall art.

I actually think these tractor seats are pretty fabulous by themselves, but the flowers add an unexpected burst of color and flair to their deck.
Now they are completely unique works of art! Love it!

I realize this isn't everyone's style of decor. But what I appreciate the most about my stepmom is that she can see the beauty in the unexpected and turn the ordinary – even a castoff – into something gorgeous.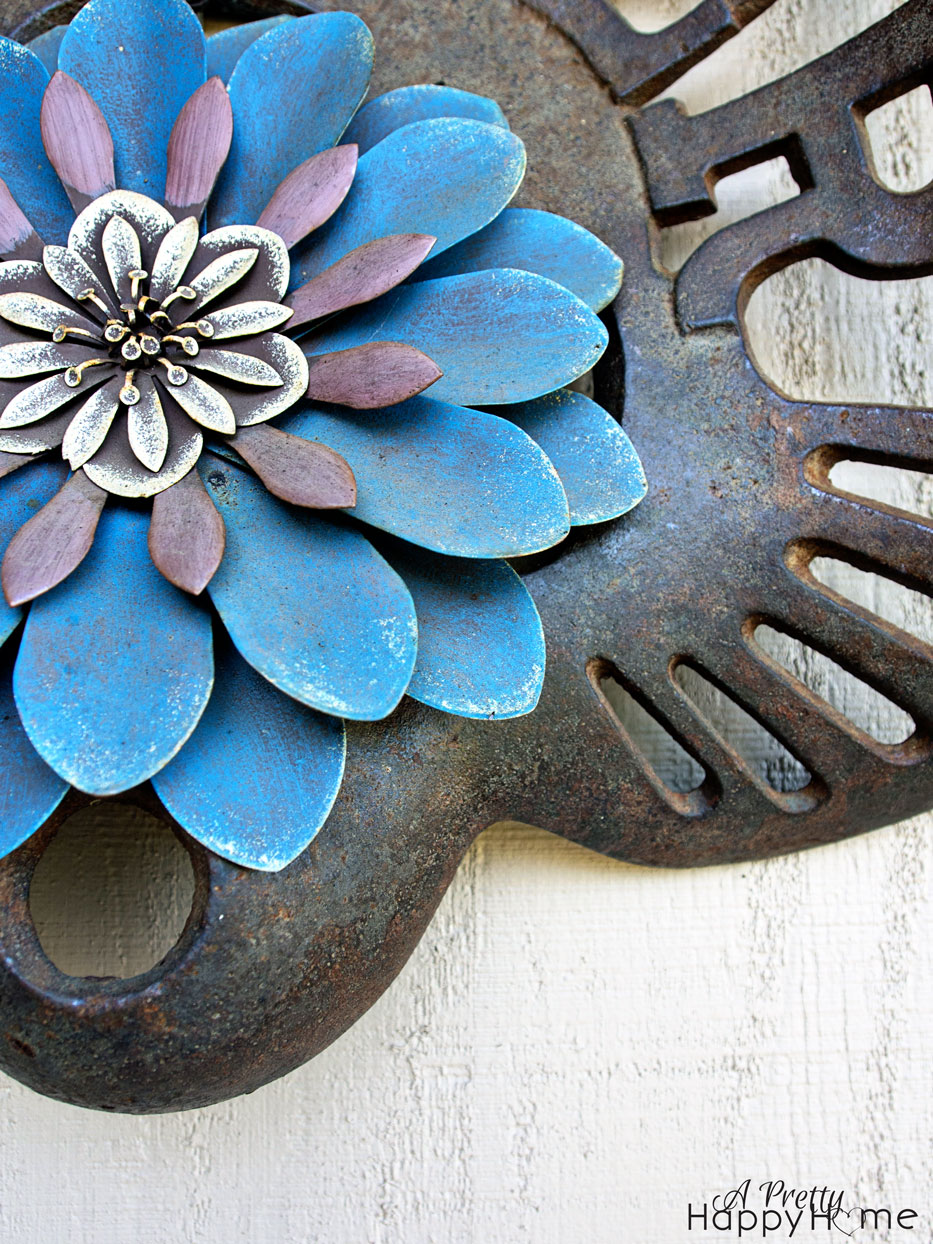 Now, is there a moral to this story besides decorate however makes you happy?
Hmmm. Yes, yes, I think there is.
Do not pass up tacky wall art that's on clearance. You never know what you might create with it.
Words to live by.
---
What do you feel like reading next? How about one of these…
Visiting Ireland: Our Favorite Castle Tour (with kids)
Free Print – Vintage Looking Animals