Here are a few of the random things that brightened my week. Enjoy!
If you need a smile today, this collection of funny animal photos will boost your spirit and feed your soul. I'm mean, come on, look at this little guy!!
(Photo by Julian Radd/Comedy Wildlife Photo Awards 2015)
---
TEACHERS TELL THEIR STUDENTS THEY ARE INSPIRING
We cannot underestimate the power of a sincere compliment. The world needs a lot more of this type of positivity and acknowledgement.
---
I just printed off this free Happy Fall artwork from Jones Design Company. Emily is a pretty talented lady and hails from the Pacific Northwest, my old stomping grounds.
I did have to give her site my email address to get the print – FYI. It was worth it though!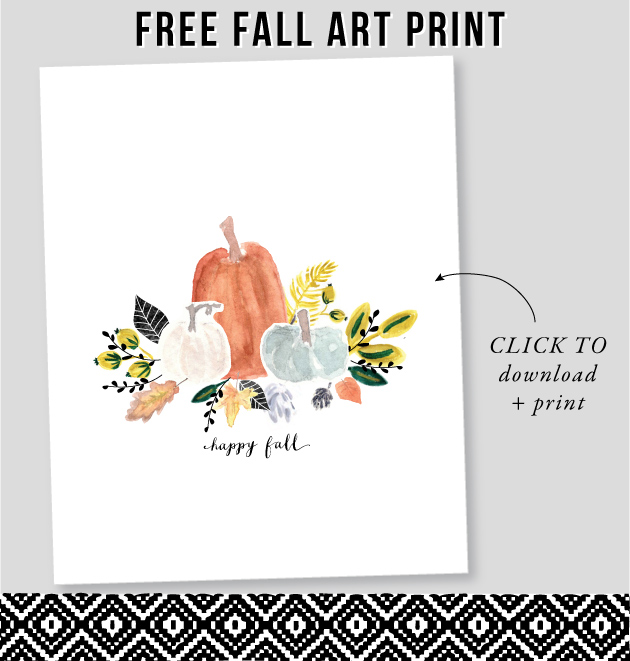 ---
MY CHURCH By Maren Morris
I have not driven a car since June, but I remember it fondly! There's nothing like that feeling of driving down an open road on a sunny day with the radio blasting. While the analogy in this song might be a leap, it definitely brightens my day to rock out and sing along for 3 1/2 minutes to my favorite song. That part I can relate to. Plus, every once in awhile I like a good country song.
---

7 UNEXPECTED SIGNS YOU'RE A LOT MORE SUCCESSFUL THAN YOU THINK
It's easy to fall into the comparison trap. It's tempting to measure success based on money, promotions, recognition or whether or not you sent your kids to school with a dirty face.
The author of this article has a different take on success. He points out characteristics such as having close friends, choosing the people around you, having purpose in your life. His perspective on the subject will definitely make you think!
(source)
---
MARBLED INDIGO PUMPKINS
Yes, please! I love to see non-orange fall decorations and this creation by Alice and Lois is so fun.
(image)
---
That's the list of things that have made me smile this week. Happy Friday! Enjoy your weekend and give your loved ones a big hug. I'm off to volunteer at my children's school. Wish me luck!