Hello! Welcome to this week's Happy List. I'm glad you are here.
This week on the blog I shared my helpful, but somewhat unconventional tips for refinishing a wood door with deep scratches.
I also shared a blog post rounding up ideas for wicker laundry baskets. I still haven't let that obsession go.
As always, thank you in advance for reading today's blog post, saving and sharing things you like, encouraging us, and even engaging with us on Instagram or Facebook. Your support helps keep this blog on the internet! Truly. Even if you never buy a thing from one of the affiliate links we share, eyeballs on pages matter to bloggers. So, thank you.
Now here's the main event, the Happy List!
---
GREENHOUSE DREAMS
This is the coolest greenhouse I've ever seen.
The greenhouse belongs to @yomargey. If you like this picture, you're going to love the inspiration on her Instagram page.

(image: @yomargey via Janne Ford)
---
GRILLED CHICKEN
We grilled this chicken recipe from Modern Honey when our family visited last week and there were no leftovers. Everyone loved it!
I think the marinade would work on pork too.
(image: Modern Honey)
---
SPEAKING OF CHICKEN
Speaking of chicken, Erin Davis made some awesome charts that visualize which counties in the U.S. have more livestock than people. She used data from USDA/NASS Quickstats and the U.S. Census to compile these charts.
The chicken chart is below. Please go check out her site because the goat one surprised me at first and then not at all after I thought about it. This will make for an interesting dinner conversation. It did at our house!
(image: erdavis.com)
P.S. I don't think New Jersey had any counties with more livestock than people. We've got 9 million folks crammed into this teeny tiny state!
---
KITCHEN SEATING
Let's celebrate this moment of comfy seating in a kitchen. More kitchens should have seating like this, don't you think?
More pictures of this colorful home can be found in this House and Garden UK article.
(image: by Chris Horwood of Francesca Gentilli's home via House and Garden UK)
---
REUSABLE WATER BALLOONS
We Facetimed with our 7-year-old nephew last week and he was very excited to show us his new refillable water balloons.
I didn't know they made such a thing, but they looked pretty cool and seemed to work really well. (We got a full demonstration.) I wanted to play with them!
I don't believe you can catch the water balloons without them opening, but they can be reused over and over. These would make a fun gift for the kiddos in your life.
(image: Amazon)
---
TATERTOTS CAKE
I can get down with this make-ahead Tater Tots Cake by Natasha Pickowicz.
See how it is served and get the recipe here.
(image: Natasha Pickowicz via A Cup of Jo)
---
NEW QUARTER
A new U.S. quarter will soon have the face of Adelina "Nina" Otero-Warren on it.
Otero-Warren advocated for New Mexico to ratify the 19th Amendment, which gave women the right to vote. 3/4 of U.S. states (that's currently 38) have to ratify a proposed amendment in order for it to become part of the U.S. Constitution.
She was also the first Latina superintendent of the public schools of Santa Fe and while serving as chairwoman of the State Federation of Women's Clubs she worked with lawmakers to raise the age of consent from 16 to 18.
Learn more about Adelina "Nina" Otero-Warren here.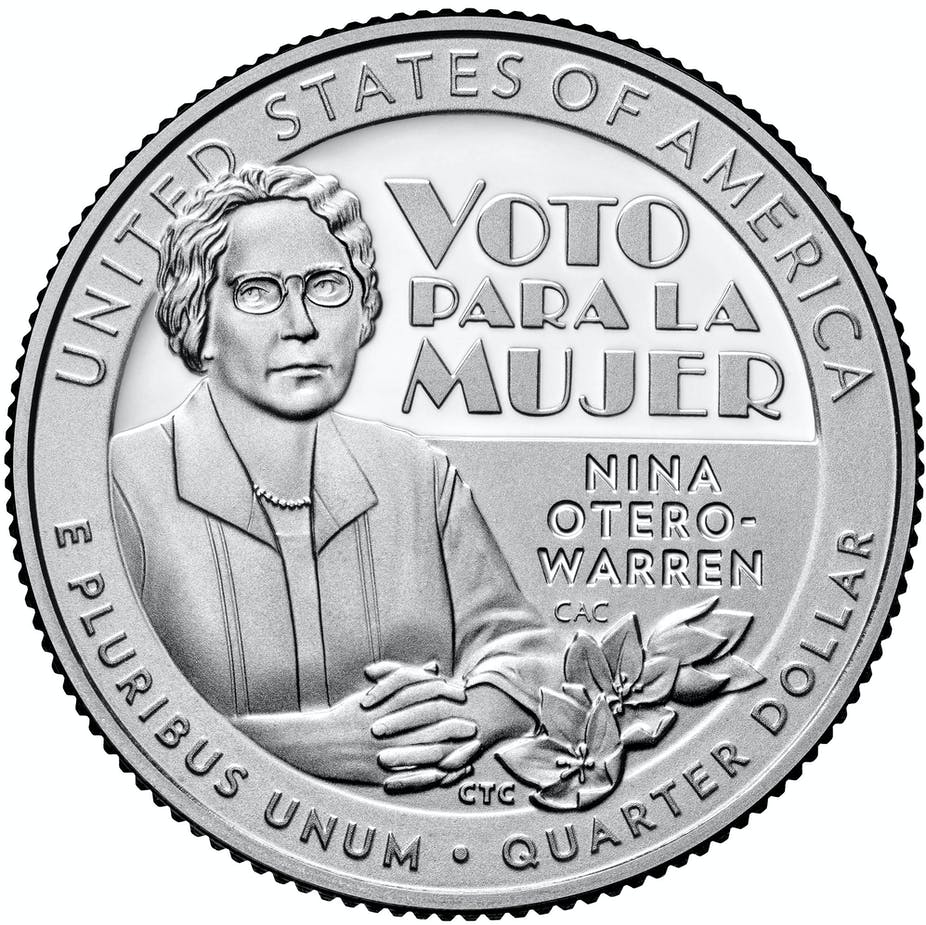 (image: The U.S. Mint via The Conversation)
I love this quarter series featuring women in U.S. history. It's a great reminder of how ordinary women broke barriers and accomplished extraordinary things that benefit us all.
The other American Women Quarters honorees for 2022 include Maya Angelou, Dr. Sally Ride, Wilma Mankiller, and Anna May Wong.
---
POETRY MOMENT
Here come real stars to fill the upper skies,
And here on earth come emulating flies,
That though they never equal stars in size,
(And they were never really stars at heart)
Achieve at times a very star-like start.
Only, of course, they can't sustain the part.
---
Thank you for reading today's Happy List.
Be good to yourself and others this weekend. I hope you have the opportunity to spot fireflies where you live. 
I'll see you back here on Monday.
*affiliate links in this blog post*