Happy List #9: Christmas Crackers – You Can't Eat Them
Nine days until Christmas! Are you ready?
Am I ready? *insert hysterical laughter here* Uh, let's not talk about it.
Instead, let's talk about what's on my Happy List this week.
---
WORK-LIFE BALANCE?
Work-life balance is the unicorn of the grown-up world.
To my surprise and skepticism, apparently, this unicorn a work-life balance does exist in Denmark.
We are planning a trip to this fascinating country soon, so I was curious to read all about why Denmark is a great place to live and work. It cracked me up that the author thought her husband lost his job because he was coming home so early each day! In fact, it was quite the opposite.
(Image credit: Thomas Hoyrup Christensen via Visit Denmark)
---
MOST POPULAR HOLIDAY COOKIE ON PINTEREST
I like to bring you the most relevant news to impact your day. Here it is. According to this article, the most popular holiday cookie on Pinterest is the Jam Thumbprint Cookie from the blog Chew Out Loud. So far, the recipe has more than 240,000 pins.
I'm going to admit, I'm in the minority on this one. Jam thumbprint cookies (or any cookies that involve thumbprints) are not my first choice. I haven't tried this particular recipe though, so I reserve the right to change my mind. I think some additional sampling research is in order.
(source)
---
HUSBAND BUILDS 7-FT. TALL ADVENT CALENDAR FOR WIFE FILLED WITH PRESENTS
Holy smokes! Talk about a sweet gesture.
A man in London had received amazing gifts from his wife over the years, but let's just say gift-giving was not his love language. To up his gift-giving game, he constructed a 7-ft tall advent calendar and filled it with presents for her. Cue the collective "awww."
I wonder what he'll do next year?
Read all about it here.
(image)
---
CAMERA MEMORY CARD READER THAT PLUGS INTO YOUR IPAD/IPHONE
This is what I need to get for Handy Husband for Christmas. I can't believe we don't have one yet. At $29, it's not an expensive gadget, but it is a handy one for traveling
. A lot of times we want to take photos with our good camera, but it's anticlimactic to wait until we get home to download the photos. With this gadget, you can plug your camera's memory card into it and then download the photos onto your phone or iPad.
---
SIGN MY TABLE
I love, BIG FAT LOVE this idea. Emily from Emily A. Clark has her guests sign the underside of her dining room table when they visit.
If you are at all sentimental about your dining room table, I think this practice would be a special way to commemorate all of the meals you've shared with family and friends over the years.
(image)
---
CHRISTMAS CRACKERS
Christmas crackers are not a food. At least not in this context. Instead, they are popular festive activity in the U.K. and other Commonwealth countries.
The common way to open a Christmas cracker is for two people to each hold an end of the cracker and then they pull. When the cracker is pulled apart, it makes a popping sound. There's a prize inside and whoever ends up with the prize gets to keep it.
You can read more about it on Wikipedia if you want.
My kids have been talking about Christmas crackers nonstop this month. We are going to embrace local customs and give this one a try. When in Ireland…
If you want to see what all the fuss is about, I found Christmas crackers on Amazon
.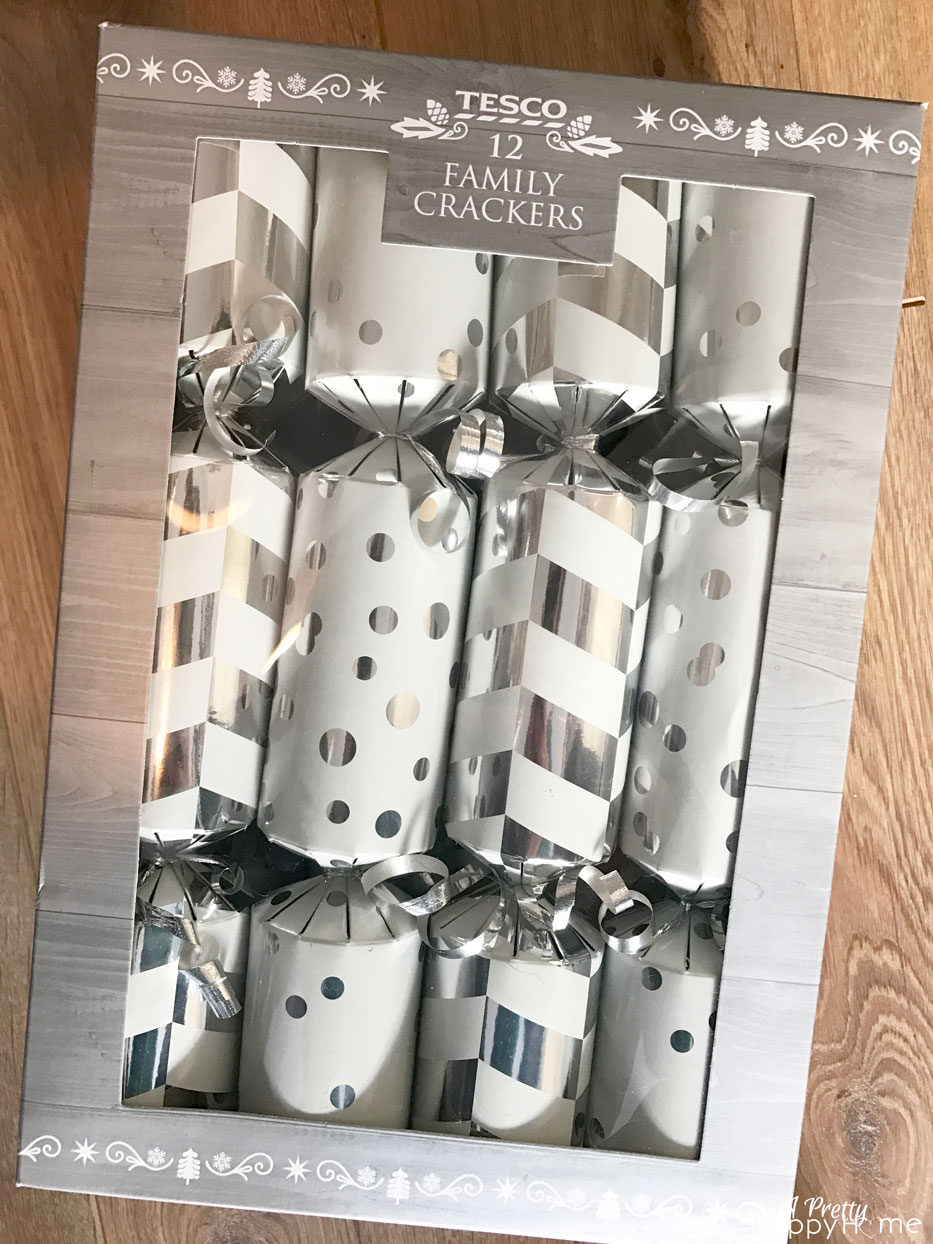 ---
That's it for me this week! Happy Friday everyone!
*affiliate links in this post*