Hello, world!
I had a first-ever experience yesterday. I was walking down the sidewalk minding my own business when a car driving by sped through a gigantic puddle. A huge wave of water sprayed out and completely, and I do mean completely, drenched me. I'm sure my reaction was comical to anyone observing the incident. But, really, Ireland is great. You should totally visit in February.
On the blog this week I shared the most amazing, earth-shattering tutorial on how to turn a makeup bag into a hidden cell phone pocket in a fleece scarf. If you haven't made one yet, what are you waiting for? I also shared our experience of spending one day in Malmo, Sweden with our children. If you want to know what our kids found enjoyable, don't miss it.
Now, let's move past shameless self-promotion and onto the meat of this post – my happy list.
---
Shoe Tying Hack
Before watching this video only 3/4 of this household knew how to tie shoes. I'm happy to report we are now 4 for 4, people! Granted, it still takes 10 stinking minutes to watch the shoe tying endeavor unfold, but it's definitely worth losing my ever loving mind to have everyone able to tie their own shoes. We've arrived, folks.
https://youtu.be/Ei5llPSfbX8
Hope this helps you too.
---
Coolest Use for Your Kids' Puzzle Pieces
You know that Little Mermaid puzzle you have in the back of the closet? Or the 4 puzzles that are all missing pieces, but you're convinced you will someday find them under the couch?
Here's something handy you can do with all of those puzzle pieces.
I cannot read this website, I think it is in Swedish, but the blogger is super talented. Visit DIY Detaljer here.
---
Malted Coconut Cake
I know I need this cake in my life.
Drool over it some more on the Country Living site.
(image credit Brian Woodcock via)
---
12 Travel Apps plus the 1 We Like
I have only used a couple of the apps on The Huffington Post's list of the Best Travel Sites and Apps.
I'm super curious how SeatGuru gets all of their information like, supposedly, which seats do not have working TV screens? I have sat on a long flight where the inflight entertainment screen didn't work and I admit, it was a bummer. First world problems.

The app Handy Husband and I really like for getting around a city via public transportation is Moovit. Moovit is currently in 1,200 cities worldwide. It offers detailed directions of how to get from Point A to Point B, which is especially helpful if you have to take a train, then a bus and then walk.
But the BEST part of this app is that it alerts you when it is time to get off the bus or train. It is stressful to try and figure out when your stop is – especially in Ireland when the public transit displays the information in Irish first. Not helpful. Are we there yet? Is this our stop? How much more time? Do we need to get ready to hop off? DANG, WE MISSED IT!!
None of that. We can relax and wait for the alert.
I still double check the app's info against local rail/bus apps or Google, but I've only been burned once. I consider that the gold standard.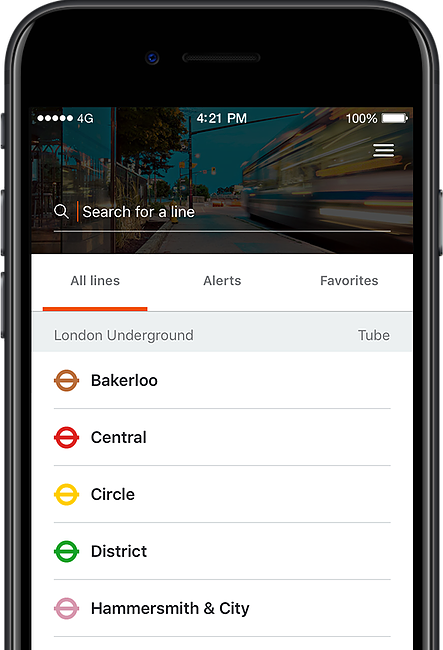 ---
Mural On IKEA Cabinets
I don't know if/when I'd use this idea, but if I had a wall of plain IKEA cabinets, I like the idea of covering them with a mural.
But what I REALLY like is the pattern of that wood floor in the below picture. COME TO MAMA!
(image via IKEA)
For more large scale IKEA hacks, read this story.
---
Strawberry Cookies
I found out my kids' school does not exchange Valentine cards. I can't decide whether to do a happy dance or a sad dance over that one. When I asked the teacher about celebrating Valentine's Day, her impression is this holiday is strictly a romantic one and not a huge one at that.
There are still places to grow market share, Hallmark!
My kids LOVE Valentine's Day though and the world needs more love, so I'm thinking about other ways to make the day special.
These strawberry cookies from I Heart Naptime seem like they might be a tasty way to start.
---
Alternate Reality
I'll leave you with a glimpse of the alternate reality I've been living in this week.
My kids decided they would make themselves breakfast yesterday morning. "Mom, can you set the toaster up so we can make our waffles? I know how to push the button down."
As you can see, I've been aiming high with the culinary lessons.
I come back into the kitchen to see my 6-year-old son cutting his waffle with the LARGEST KNIFE we own. Maple syrup is all over his fingers. My 9-year-old daughter was grating orange zest on her toaster waffle.
Orange. Zest.

(Excuse the hair that got in the photo…I blame it on the shock of the moment.)
These types of let-me-do-it-myself moments do not happen regularly in our house. But when my kids DO get motivated, man, they knock it out of the ballpark.
My husband just said, "enjoy it while it lasts." Then he laughed maniacally and headed out the door. I'd like to tell you he was wrong about this newfound motivation lasting, but, alas.
If you need breakfast inspiration today, might I suggest a toaster waffle topped with cream cheese, blueberries and orange zest? I'm sure it would be delicious.
I hope your actual reality is just as happy as my alternate reality. Have a fantastic weekend.