Hello, hello!
I celebrated Valentine's Day at my son's elementary school with about 18 third graders for a class party. It was fun and chaotic. For some reason it was called a Friendship Party, not a Valentine's Day party though. I don't even bother asking why anymore.
This is the first time in two years that we've had to think about Valentine's Day cards because Valentine's Day isn't celebrated in school in Ireland. Are you sitting down for this next revelation?
For the first time ever I did not make homemade cards. I know! Who am I?!?
My son just isn't into it like my daughter was, so we bought some Jurassic World cards and he was as happy as a boy can be about these things.
This week I shared how I mounted antlers to an acrylic base. I'll bet you didn't see that DIY coming, did you? I like to keep you guessing. And as a nod to Valentine's Day, I shared the story of how I learned I wasn't an extrovert…I mean, how to make heart magnets.
Here's the Happy List.
---
CURVED WALL DETAIL
Do you follow Jackie from Finding Lovely? She seems like she has the sweetest heart!
She and her husband remodeled a historic home and it is gorgeous! The thing that caught my eye the most is this curved molding detail on the walls. You can see it to the left and right of that doorway. It's such an inspired detail!
(image: Finding Lovely)
---
SO TRUE!
My thoughts exactly. Anyone else agree?
---
LEGO CABIN
If I thought a "cabin" would contain all the Legos, I would have built my kids a Lego cabin. I'm not even sure a fortress with a moat and a fire-breathing dragon could contain all the Legos.
All joking aside, this is a pretty cool space for a kid! All the details are at The Created Home.
(image: The Created Home)
---
EMBROIDERED HAT
Hmm…do you think I could figure out how to do this?
This hat costs $60 on Etsy.
(image: Kazkova Embroidery)
I have used fabric paint and a doily stencil on a visor and it still looks perfect years and countless washes later.
And I did do this to my daughter's jeans one time…
Totally the same, right? Hahahahaha!
P.S. My daughter can now almost wear my shoes.
---
FOR SALE
Anyone have a cool $3 million lying around and want to purchase a 200-year-old home?
If you feel like drooling over molding and staircases, go look at the interior shots from this home showcased in the Charlotte Agenda.
If you need me from here on out, sorry. I'm dead from that porch. And all the chimneys. And the porch on the back.
(image: Charlotte Agenda)
---
WOOD SLICE CLOCK
I was scrolling World Market's website last Friday night. Don't judge – that counts as Friday night entertainment around these parts!
This wood slice clock caught my eye.
It was priced at $25, which isn't crazy for a clock. The handful of reviews weren't that great in terms of the clock's quality though.
Do you know what I thought? That would be an easy DIY! I've never made a clock. If you remember, I have a wood slice and a rather embarrassing story about how it came to be mine. However, I can't bear the idea of drilling a hole in the center of my wood slice yet. But there are other wood slices in the world.
We'll see if I can let this idea go or not…
---
PRETTY WREATH
I know the label says "fall," but this looks like a spring wreath to me and I'm all about it.
Get the directions, including all the types of flowers and greenery used at Style Me Pretty.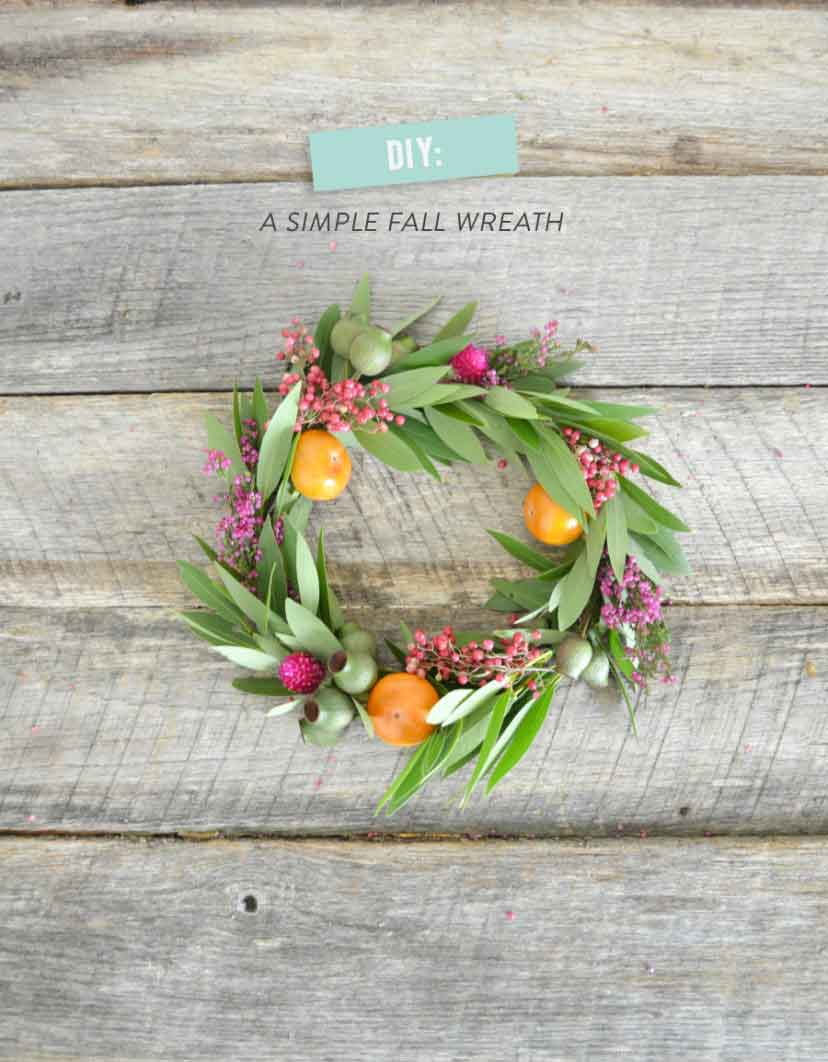 (image: Style Me Pretty)
---
WORDS TO PONDER
"The Amen of nature is always a flower." – Oliver Wendell Holmes, Sr.
---
Happy Friday! Go forth and enjoy your weekend!
P.S. Until we meet again, you can definitely find me on Instagram and Pinterest. Sometimes I make an appearance on Facebook too.
*Affiliate links used in this post. If you use one of our links to make a purchase, we get credit for it and it doesn't cost you anything extra. It's how we keep this blog afloat, so thank you!