Breaking In Our Colonial Farmhouse
I've heard it said that a new home doesn't feel like home until you start making memories there.
So that's what we're going to do!
I'm taking this week off to make memories in our new home.
Our first guests, friends from Oregon, are spending the week with us. We are breaking in this Colonial Farmhouse with BBQs, pool time and late nights on the deck watching the fireflies.
And by "late nights" I mean I'll go to bed at 10 p.m. and leave everyone else to carry on without me! HA! I'm not even joking.
But! I'm the one who gets up early with the kids, so it all works out in the end.
By the way, this is the view from our deck at sunset. That's our neighbor's barn.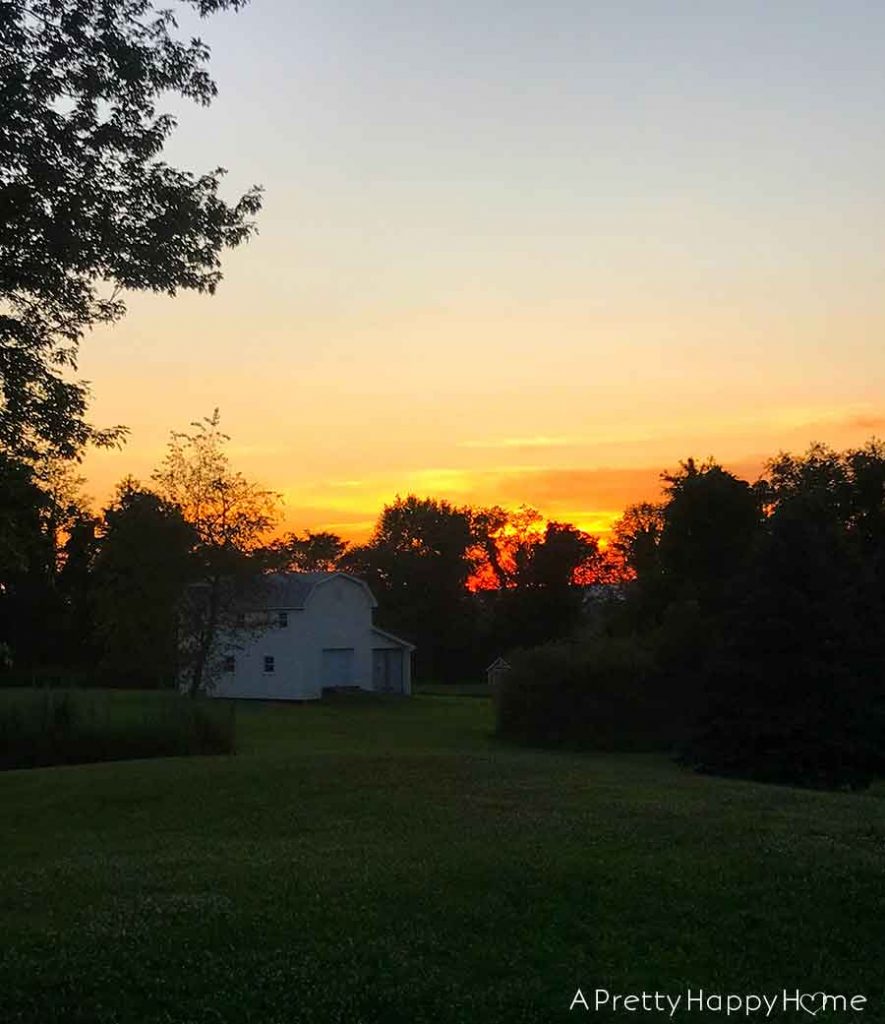 I'll be back next week to share more pictures of our Colonial Farmhouse. Plus, I have a table makeover I need to share with you. And eventually I need to get interior photos of the Carriage House posted for you to see! The before and after are quite drastic.
I'm sure I'll be posting on Instagram during my blog absence and I'd love to connect with you there.
Have the happiest of weeks, friends! See you next week!