Hi! Welcome to the Happy List!
I'll be your captain for today's adventure! Don't worry. I've done this 257 times and have it on good authority that this will be smooth sailing reading.
This week on the blog I shared the progress we've been making on restoring our Carriage House. It's slow progress, but any forward momentum is worth celebrating.
I also shared some personal reflections on this season of life that I'm in now and what that means to me. Cue all the feelings!
Thank you in advance for reading today's blog post, sharing things you like, sending good vibes our way, and even engaging with us on Instagram or Facebook. It all helps to keep this blog running and we appreciate it.
Buckle up for some inspiration because here's the Happy List!
---
THAT'S A CEILING!
The beams in this kitchen ceiling are drool-worthy. Here's just a small view of this kitchen designed by DeVol.
---
WHEN I GROW UP
When I grow up I want to be just like 83-year-old Mildred Wilson who has completed her third Tough Mudder race.
She has done these races to raise money to drill a freshwater well in rural Africa.
Read more about "Muddy" Mildren Wilson and her Tough Mudder races here.
(image: Tough Mudder via Good News Network)
---
WARM AND BRIGHT
It's refreshing to see unpainted brick in a home, isn't it?
I love how this home featured in Sunset looks warm and inviting, but also bright.
---
SUSPENSION RAILWAY
I'd love to go to Wuppertal, Germany, and ride the suspension railway there. The first track opened in 1901. The terrain made it difficult to build a traditional railroad, so a suspension rail line was the solution.
Suspension railways, especially those that are used for the purpose of public transportation and not tourism, aren't that common. You can find them primarily in Germany and Japan.
(image: Wikimedia)
---
STRAWBERRY SHORTCAKE CAKE
Doesn't this cake by Celebrating Sweets look delicious? Pure summer, right there.
(image: Celebrating Sweets)
---
SUNDRESS
I ordered a size M.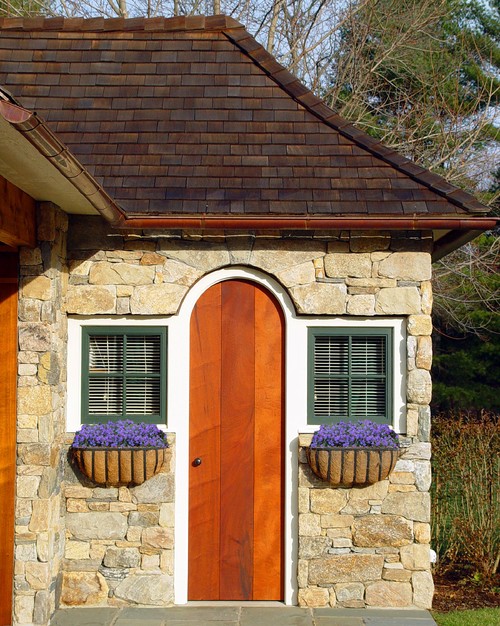 ---
FOOD FOR THOUGHT
"Between stimulus and response, there is a space. In that space is our power to choose our response. In our response lies our growth and freedom." – Stephen Covey
(Covey receives the credit for this quote, but he says he read it in a book. Some people think it was Viktor Frankl or Rollo May or B.F. Skinner. I don't know who said it originally, but the sentiment bears thinking about.)
---
Thank you for reading today's Happy List.
Be good to yourself and others this weekend.
I'll see you back here on Monday.
*affiliate links in this blog post*