Hi! Welcome to today's Happy List on this last day of March!
This week on the blog I shared how one-lane roads and bridges charm me and give me hope for humanity. I realize that's a lot of pressure to put on an inanimate object but that's where we're at. Ha!
I also shared pictures of our newly completed laundry room. I'm feeling very happy with how that space turned out.
As always, I love hearing from you! It makes my day. It makes your day. It's also part of the magic that keeps this blog running. You can always comment on this blog post or send an email here. You can also connect with us on Instagram or Facebook. I look forward to chatting.
Here's the Happy List!
---
THE HAPPIEST
This is the happiest wreath I've seen in a good long while.
Directions on how to make this rainbow tulip wreath, including how many fake tulip bunches to buy, can be found at The Craft Patch.
(image: The Craft Patch)
---
SHEET MUSIC EASTER EGGS
The picture at the top of today's Happy List is from an old blog post I wrote about Sheet Music Easter Eggs. They were super easy to make. You don't even have to cut up your actual sheet music. Heaven forbid! I have a workaround for that and you can get the details here.
---
STIR FRY NOODLES
I don't want to shock you but I tried another new-to-me recipe! Who am I? Oh, I'm the person trying to get out of a cooking rut.
Last weekend I made this super easy stir fry noodle recipe from Dinner At The Zoo. That's a hilarious website name, by the way.
I used ramen noodles (minus the flavor packets) because that's what I had on hand and it turned out delicious. My kids said it tasted like restaurant food, which I think was a compliment. Haha! They ate it all up. That's the important thing.
(image: Dinner At The Zoo)
---
DREAMY
This garden photographed for House and Garden UK by Sabina Rüber is absolutely dreamy. If you love English gardens, checking out these photos will be 2 minutes well worth your time.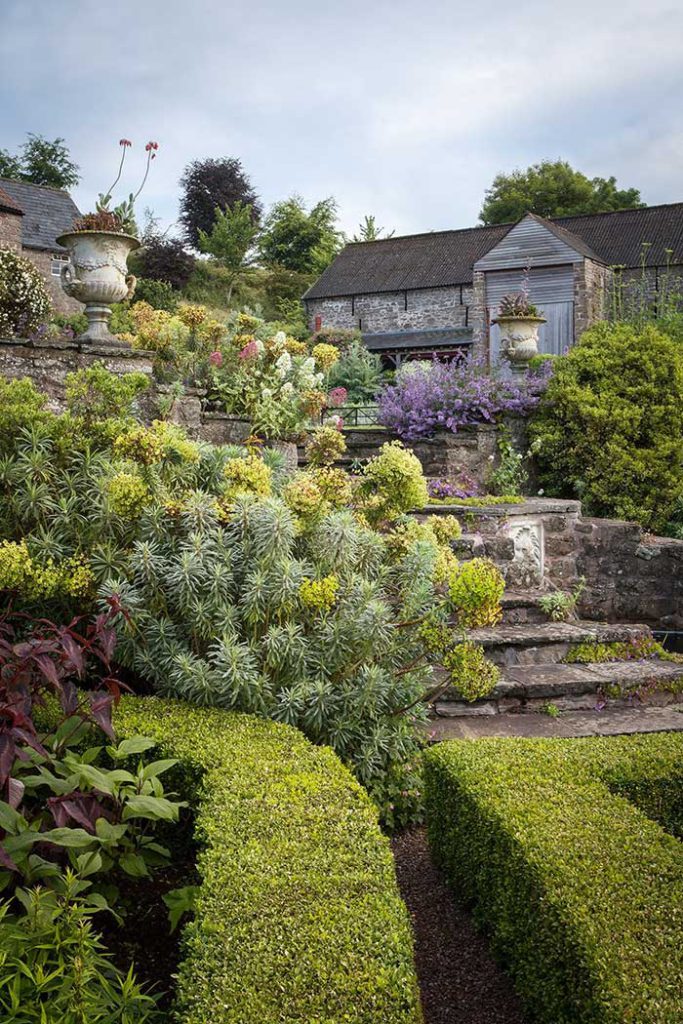 (image: Sabina Rüber for House and Garden UK)
---
SILK PILLOWCASE
After listening to every single person who has cut my hair in the history of forever tell me that I need to use a silk pillowcase, I finally listened and switched to silk pillowcases at Christmas.
I do think the silk pillowcase (this one) helps my hair not be SO wild. Although, wild, when it comes to my hair, is a relative term. Handy Husband has become quite the diva about his silk pillowcase. I don't think it does anything for his hair (hahaha) but he loves how soft it is.
The point of this story is to tell you that I'm getting our curly-haired child a silk pillowcase for their Easter basket. It feels like a good gift for a picky teenager and at $11, it doesn't break the bank.
(image: Amazon)
---
NOW I KNOW
I feel like I should have known before now that the white stuff on the outside of cheddar cheese is usually calcium lactate. It could be mold, but if you've opened enough packages of cheddar cheese in your life, you can tell the difference between the good white stuff and the icky white stuff.
To quote from this Mental Floss article, "The white stuff seen on cheddar is typically calcium lactate, which is the result of lactic acid interacting with calcium. When cheese has more water content, the lactate isn't visible. As cheese ages, some of the moisture moves to the surface, and the lactate moves with it. When that water ebbs, the lactate remains behind and can appear as powdery, crystal-like particles on the surface of the cheese."
(image: Mental Floss)
P.S. My favorite sentence in this Mental Floss article about calcium lactate is this one that says "Fondling the cheese should give you some indication of which is which." I laughed out loud when I read that.
---
TRICKY CORNER
I love how the designer of this kitchen turned a tricky corner situation into a functional coffee station. That's creative problem-solving for the win!
(image: Mariko Reed. Project by Karina Marshall of Blaine Marshall via Living Etc.)
---
CAMEL CORPS
Did you know that the U.S. Army had a Camel Corps in the mid-1800s?
The U.S. Army experimented with using camels to move supplies around Texas. The wildly successful experiment was championed by Jefferson Davis, which is kind of ironic since the Civil War led to the demise of the experiment. Davis, if you remember, was the president of the Confederacy.
Learn more about the Camel Corps here, including where the camels came from, how they tested their effectiveness, and what happened to them at the end of the experiment. We were SO close to having camels populating Texas.
(image: Camels in Texas, by Thomas Lovell, courtesy of the Abell-Hanger Foundation and the Permian Basin Petroleum Museum, Library and Hall of Fame of Midland, Texas via ArmyHistory.org)
---
FOOD FOR THOUGHT
"The kindest people are not born that way, they are made. They are the sounds that have experienced so much at the hands of life, they are the ones who have dug themselves out of the dark, who have fought to turn every loss into a lesson. The kindest people do not just exist – they choose to soften where circumstance has tried to harden them, they choose to believe in goodness, because they have seen firsthand why compassion is so necessary. They have seen firsthand why tenderness is so important in this world." – Bianca Sparacino
---
Thank you for reading today's Happy List.
Be good to yourself and others this weekend.
I'll see you back here on Monday.
*affiliate links in this blog post*