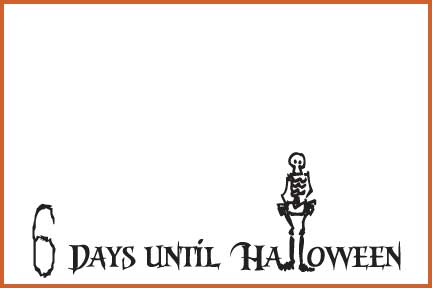 Halloween Countdown Lunchbox Notes – Free Printable
Update: A sweet reader told me there were some font problems with the PDF. I've converted the PDF to Jpeg files. This should fix the problem. If not, please let me know!
Who loves Halloween? My kids sure do!
I love how much fun you can have with this holiday. The anticipation is already building around our house! The costumes have been selected and now it is time to start the countdown!
I made some printable lunchbox notes that I can use to start counting down Halloween. It will be a fun switch from our day-of-the-week lunch box notes that we've been using. (Those things are still working so well, by the way.)
Here's a sneak peek: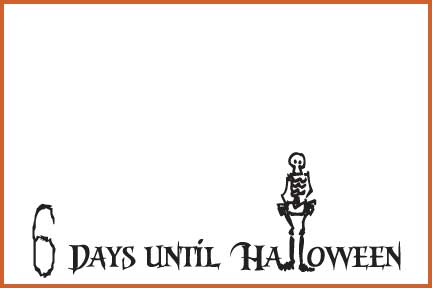 I asked my 7-year-old if these cards were spooky or scary. She just looked at me with one of those "you're so weird" looks. She said, "no, they are fun!" I guess I'll have to try harder next time then.
I've printed mine out on regular computer paper and will cut them out when I'm ready to begin the countdown. I started the countdown at 20 days out, so you can jump in at any point along the way. The kids aren't going to care if you start at 20 days out, 13 days out or 3 days out!
These notes are sized to 4×6 inches. I've found that's a good size for me to have room to be a little wordy if I want, or to just write larger.
If you want to join in on the spooky countdown, I'd be so happy!
Here's the free printables that you can download and use. Have fun!
Halloween Cards Day 19 and 20
Halloween Cards Day 17 and 18
Halloween Cards Day 15 and 16
Halloween Cards Day 13 and 14
Halloween Cards Day 11 and 12
Halloween Cards Day 9 and 10
Halloween Cards Day 7 and 8
Halloween Cards Day 5 and 6
Halloween Cards Day 3 and 4
Halloween Cards Day 1 and 2
---
Here are some other posts you might enjoy!