Spiced Apple Cider Baked Donut Holes
So, the calendar says it's fall. I'm not entirely sure the temperatures in Georgia got the memo though. Hello 80 degrees!
It was time to take matters into my own hands oven.
These look like muffins since I made them in mini muffin pans. They did have more of a baked donut (or is it doughnut?) texture though. Whatever their technical classification, they were so darn good.
And remember how I said that a glaze makes everything better? Well, I think I've changed my mind. A dusting of cinnamon and sugar…delish!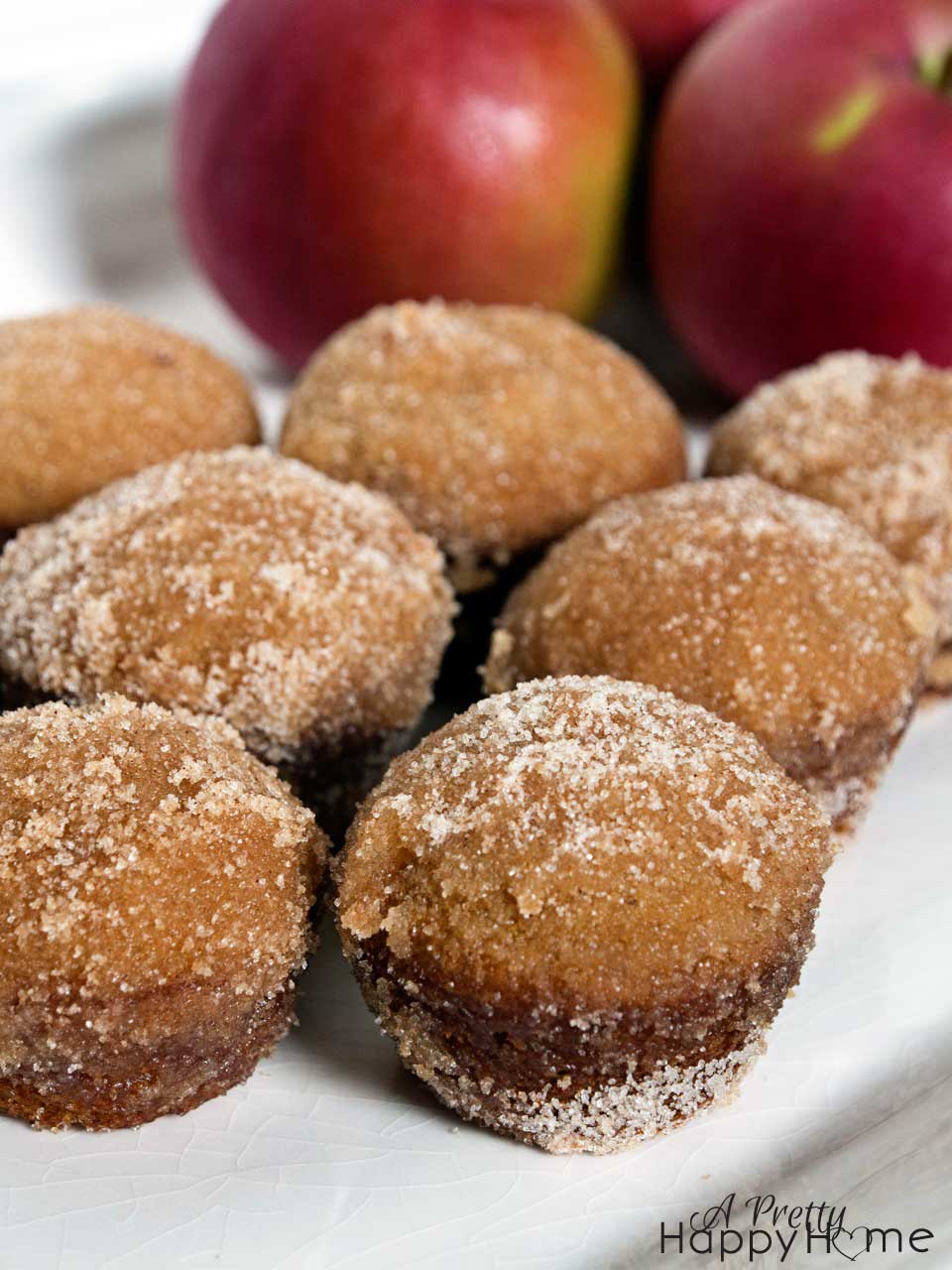 The recipe came from a site I just discovered, Sally's Baking Addiction. The recipe calls for buttermilk, which I did not have, but I followed Sally's directions on how to make your own. Cool, right? In case you are super impressed, I'll let you in on a secret, it was super easy.

The only thing I did different from the recipe was add a little bit of the extra reduced cider to the butter before I dipped the donuts in the cinnamon-sugar mixture. You don't want to add too much because you're not trying to get the donuts soggy, but a tiny bit helps add some additional flavor.
I had my assistant helping out with the baking and photography. He's still in his summer attire.

Talk about happy tastebuds and happy assistants! These are seriously good donuts. If you want to make them yourself, here's the recipe on Sally's Baking Addiction website.
---
More yummy things can be found here! 
Would I Make It Again: Apple Fritter Muffins
Pane Bianco with Apples, Raisins and Cinnamon