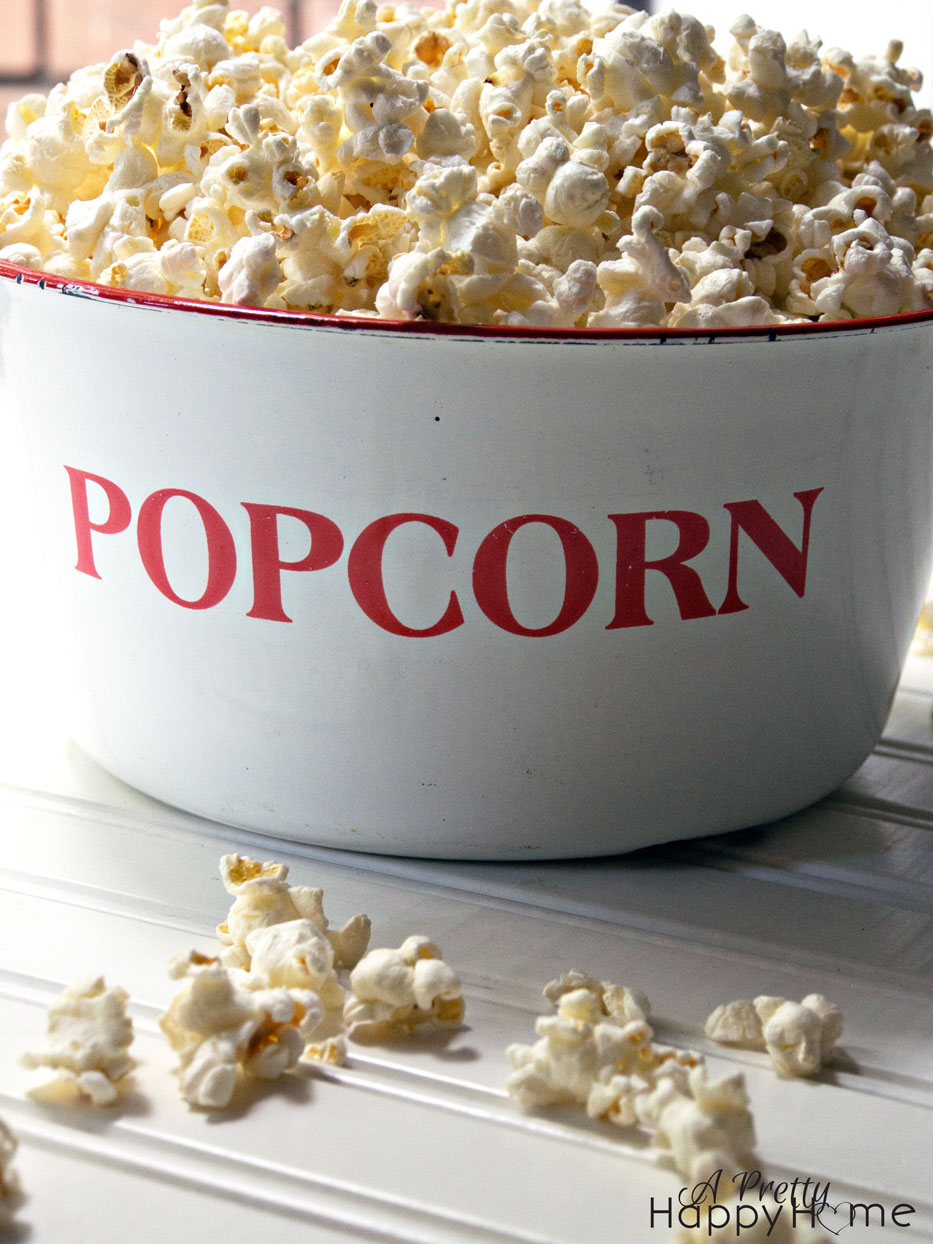 I don't have much to share with you today…except my latest obsession.
Coconut popcorn.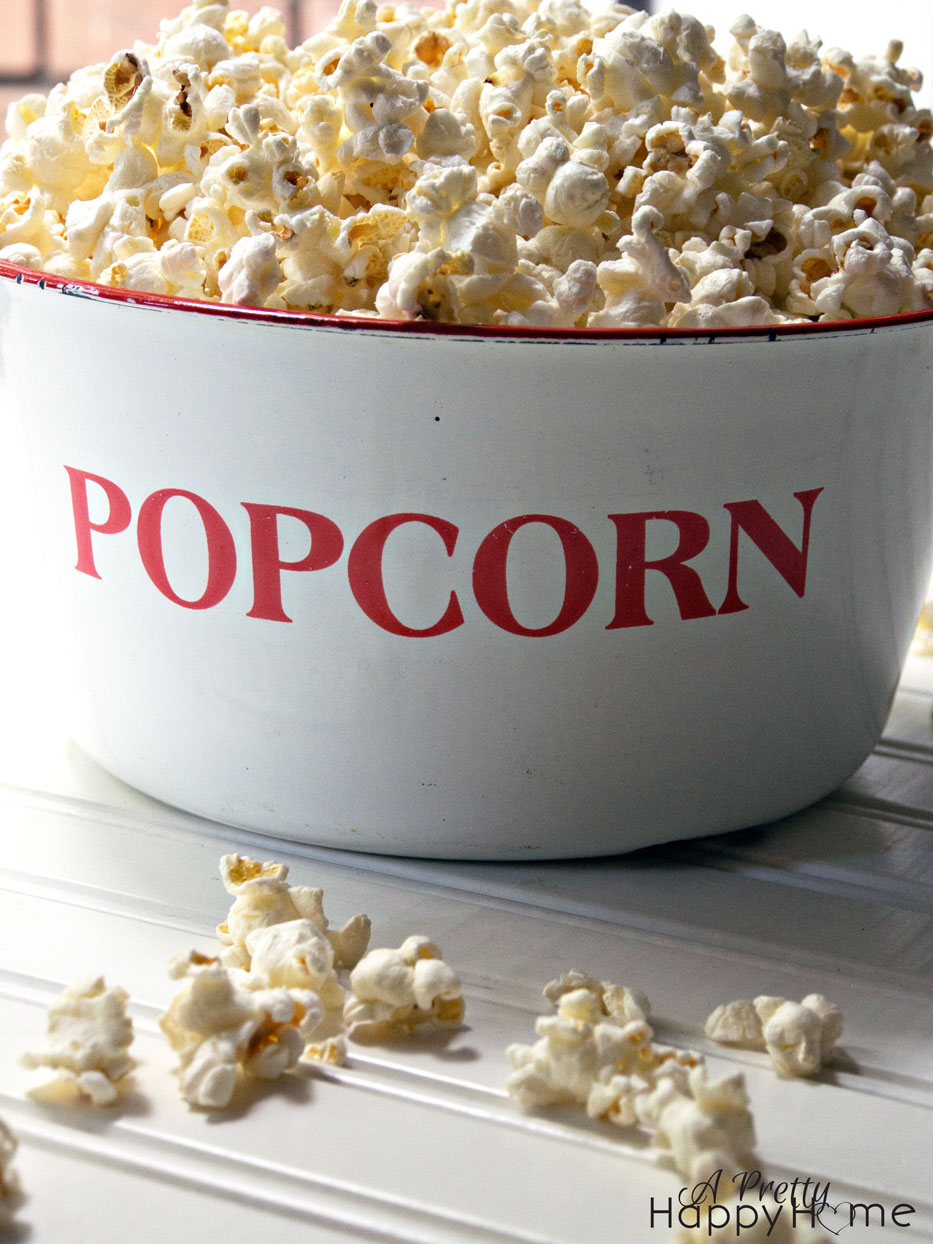 When my husband and I wedded in a beautiful church with wood paneled walls and burnt orange carpeting some caring soul gifted us a popcorn maker
.
That was 16 years ago and this bad boy is one of the most beloved, hard-working kitchen gadgets we've ever owned.
It's also super easy and quick to make popcorn using it. Really.

Now, the reason why I'm calling this recipe coconut popcorn is that I made a little discovery. (Just nod your head and tell me I'm awesome if you've already discovered this before me.)
If you pop the kernels in coconut oil instead of vegetable oil, the popcorn will taste like coconut. I kid you not.
It's very subtle actually, but it's enough to go hmmm….this tastes delightful and dare I say, gourmet!
Not to get too analytical, but the subtle flavor comes at the end, not the beginning.

I scraped the coconut oil jar clean to make this recipe today. That's how serious I am about my newest obsession!
It's just two ingredients: coconut oil and popcorn kernels.
You can add butter and salt if you want. Of course you want!
If you are using a popcorn popper like mine
, the recipe is 2 tablespoons of coconut oil and 1/4 to 1/3 cup of popcorn kernels. Cook over medium heat, stirring constantly, until the popcorn finishes popping.

Again, the flavor is very, very subtle, but delicious. Have I made myself clear on the subtle point? 😉
If you want the coconut flavor to really POP, no pun intended, you could definitely sprinkle the popcorn with dried coconut flakes. If I had some in my pantry, I would have already tried it and reported back to you.
Now, I'm wondering what different types of oil you could use to change the flavor of your popcorn? The possibilities! *insert evil cackle here*

It's the simple pleasures that make me happy. Like popping coconut popcorn at 1pm just so I can take pictures of it…and eat it…all.
---
*affiliate links used in this post*
---
Oh, don't stop reading now. It was just getting good!!
Would I Make It Again: Apple Fritter Muffins
Kissing the Blarney Stone at Blarney Castle