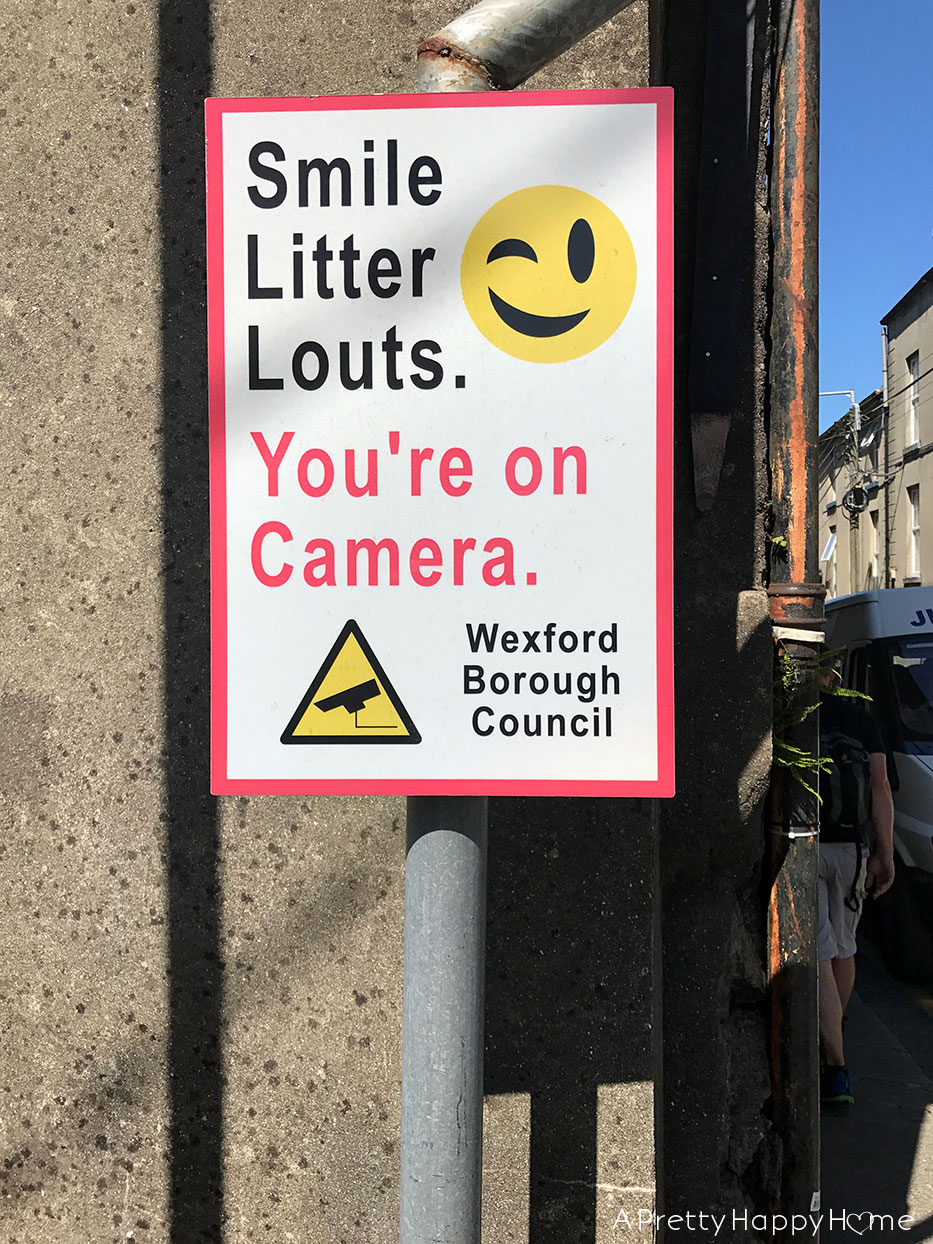 It's been awhile since I've done a Friday Funnies post. Maybe we're losing our funny over here?
Man, I hope not!
Slowly, but surely I've been accumulating some stories that tickled my funny bone. Enjoy!
---
ACRONYMS ARE TOUGH 
My daughter and son were playing some sort of game. I don't know what it was. I just know they weren't fighting and they had created costumes. These costumes involved using eyeliner to draw whiskers on their faces.
The point is THEY WEREN'T FIGHTING.
My son's character (I'm fairly certain he was a cat) suffered a tragic accident. He was lying down with his "paws" up in the air. It was all very dramatic.
My daughter yelled, "call the ambulance." As the star of this show she had to play multiple roles, so she effortlessly transitioned into the paramedic. She leaned down to see if the "cat" was breathing.
Oh, the tension. The suspense.
After a rather dramatic pause she proclaimed loudly, "He's not breathing!"
"I have to give him C-3PO!"
---
HOW DO YOU WAKE UP?
I don't know what you wake up to in the morning, but when I rolled over and open my eyes this particular morning, I was greeted with a shopping list.
For cupcakes.
Copied down from the back of the cereal box by my 6-year-old.
Maybe I should rethink having him make his own breakfast so mommy can sleep in and have a leisurely Saturday morning?
However, he was incredibly earnest about trying to be helpful and I know it took a lot of effort for him to copy that list down so thoroughly.
I couldn't say no to cupcakes.
---
THIS IS WHY I DON'T DIET

For real, people.
Plus, I wake up to shopping lists for cupcakes by my 6-year-old.
(image from somewhere on Facebook)
---
SIMPLE THINGS SCREWED UP
I love a good compilation of funny photos.
Especially the ones that just scream, "you had ONE job!"
How could you mess it up?
In Barry's defense, I do some dumb stuff before I've had my morning cup o' joe too.


Now this…
This is just asking for trouble. 

See more funny photos from this article at Pleated Jeans.
---
READING OOPS
Recently, my son (then 6 years old) and I were in a delicatessan waiting for our sandwich order.
He was investigating all the to-go items in the food cases when he turns to me and says…
"Look mom! CHILD wines!"

So, so close.
---
FASHION FOR BIKERS
The things I see sometimes…
I was walking behind this old biker and found his leather vest quite entertaining. It made me wonder what prompted him to put THIS particular saying on his vest.
"I'm as confused as a baby at a topless bar."
I'm not sure that's something I'd want to admit.

---
TOILET CURIOUSITIES 
Going to the bathroom in a foreign country can be interesting.
This is the first time I've used a toilet that had a tank above my head.
You know I wanted to pull that handle more than once, right?
On a separate occasion, I saw this interesting label on a toilet paper dispenser.
I'm immature, so I laughed.
And took a picture.
---
1ST GRADE POP QUIZ
This was my 1st grader's homework the other night.
Who knows what a lollipop person is?
I didn't know! We had to do process of elimination.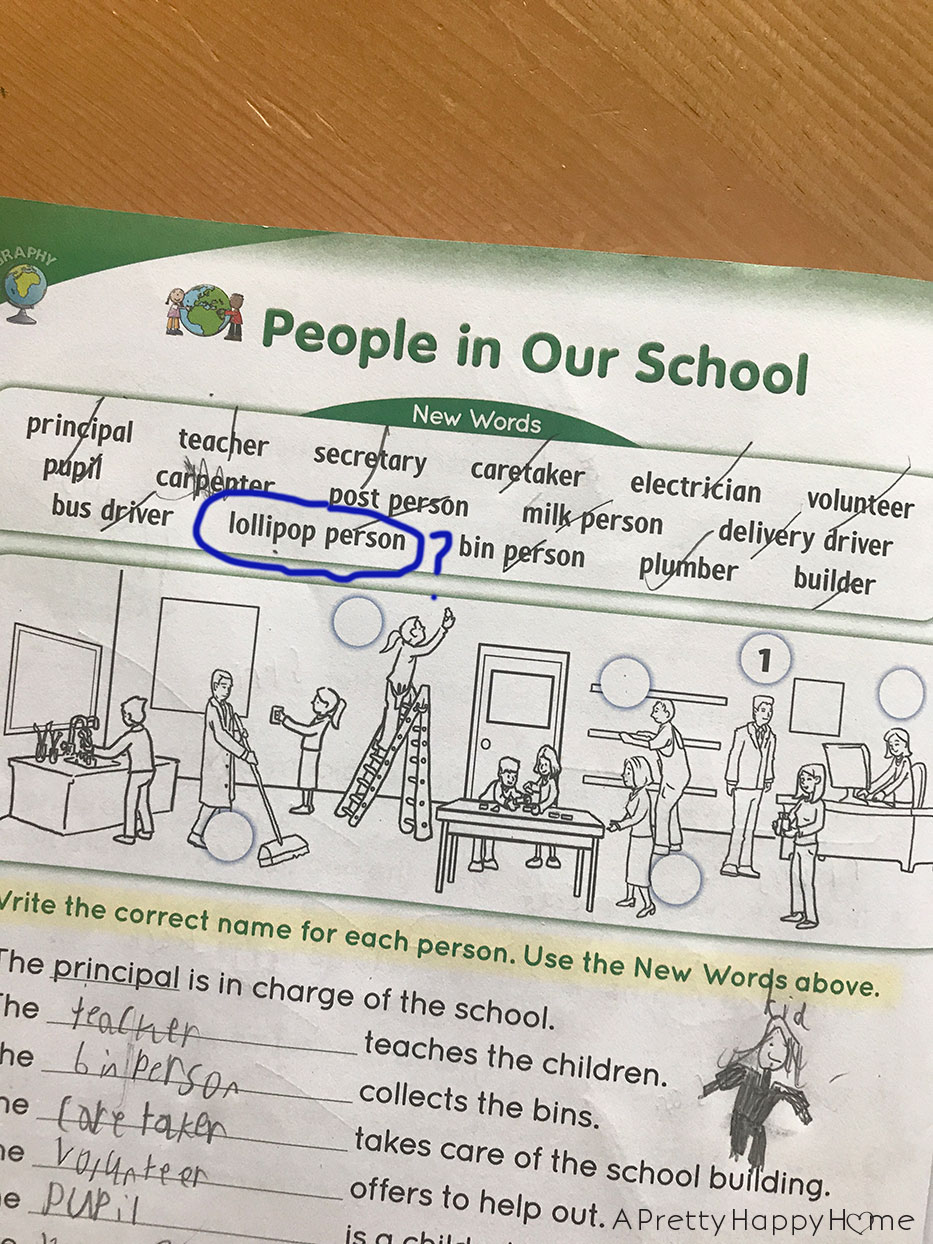 Do you know?
It's the CROSSING GUARD!
In Ireland, the crossing guard is known as a lollipop person. I guess the stop sign they hold looks like a lollipop? That's all I can surmise from that.
---
THE WORST WORD
There are a few words in the English language that make me cringe every time I hear them.
MOIST is at the top of the list.
Anyone else loathe this word? Anyone else ever used it just to see if you've met a kindred spirit who also can't stand the word?
When I saw this gift on Amazon
, I had to share.
---
BECAUSE SWIMSUIT SEASON
Yep.
---
NICE BISCUITS
Do you know how disappointed I'm going to be if they don't sell "naughty" biscuits at Christmas time in Ireland?
The nice biscuits tasted pretty good, by the way.
---
MY LIFE FOR THE PAST 10 YEARS
We regularly end up with one of the children sneaking their way into our bed. STILL. And I know you're out there saying, just tell them to stay in their own bed or send them back to their own bed. But you've never met STEALTHY NINJAS like these children. I have no idea when they get in bed with us until I find myself clinging to the edge with no covers.
But this season will pass.
Here are more co-sleeping positions illustrated in a funny way!
---
A WORD YOU DON'T SEE OFTEN ENOUGH
At least, not where I'm from.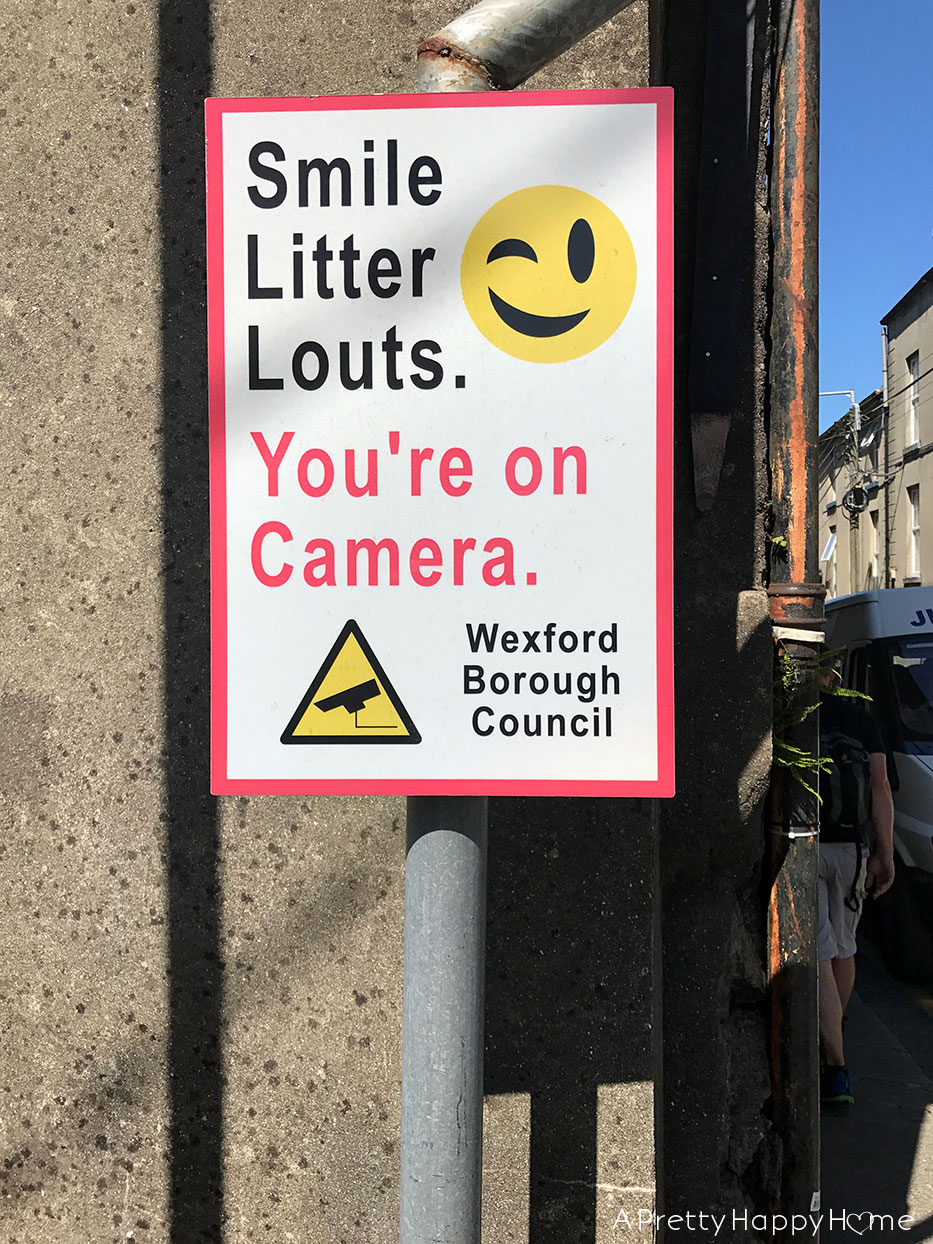 ---
Happy Friday, everyone! I hope your weekend is full of fun and laughter!
Here are some more funny posts! Let's keep laughing!
*affiliate links in this post*