Summer feels like it is flying by, doesn't it?
Admittedly, my perception of how fast or slow summer is progressing changes based on how my kids are behaving at any given moment.
Just keeping the emotional whiplash it real for you!
Speaking of real, did you catch my latest makeover? It's so cutting edge, I'm sure the home decor magazines will be pounding down my door.
I think I wrote my last post about Ireland on Wednesday. Maybe. Probably. Don't hold me to that. It was about all the random, practical tips for expats that I'd picked up during our time there.
And continuing the randomness that defines this blog, here's this week's Happy List.
---
TWO GOODIES IN ONE PICTURE
I'd like to meet Jen Woodhouse in person. She has killer wood-working skills, she sings, she's a military spouse, she homeschools and she seems like an all-around super nice individual.
See that planter box on the bottom left? She painted it! Here's the tutorial. See that bench? She built it and the plans are on her blog.
If she cooks and can keep those plants alive, I wonder if she'd notice if I moved in?
(image: Jen Woodhouse)
---
CANOE IN THE KITCHEN
Old canoe as art? Yes, please.
Also, I need a wall big enough for a canoe.
Handy Husband isn't convinced about the wall or the canoe.
(image: Four Chairs Furniture and Design)
This entire cabin tour by Four Chairs Furniture and Design is amazing.
---
MIRROR, MIRROR
I thought these mirrors were neat, if you have a more modern vibe going in your home.
But then! It was the windows that caught my eye.
At first I thought, how cool it is to have that natural light in that bathroom. And then I thought, why do they need the blinds? Can people see in? How often is this homeowner really closing the blinds?
I ended this mental olympics thinking that I need a hobby.
I used my sleuthing skills and found that mirror, by the way. Just call me Nancy Drew. It's on Houzz for $426.80!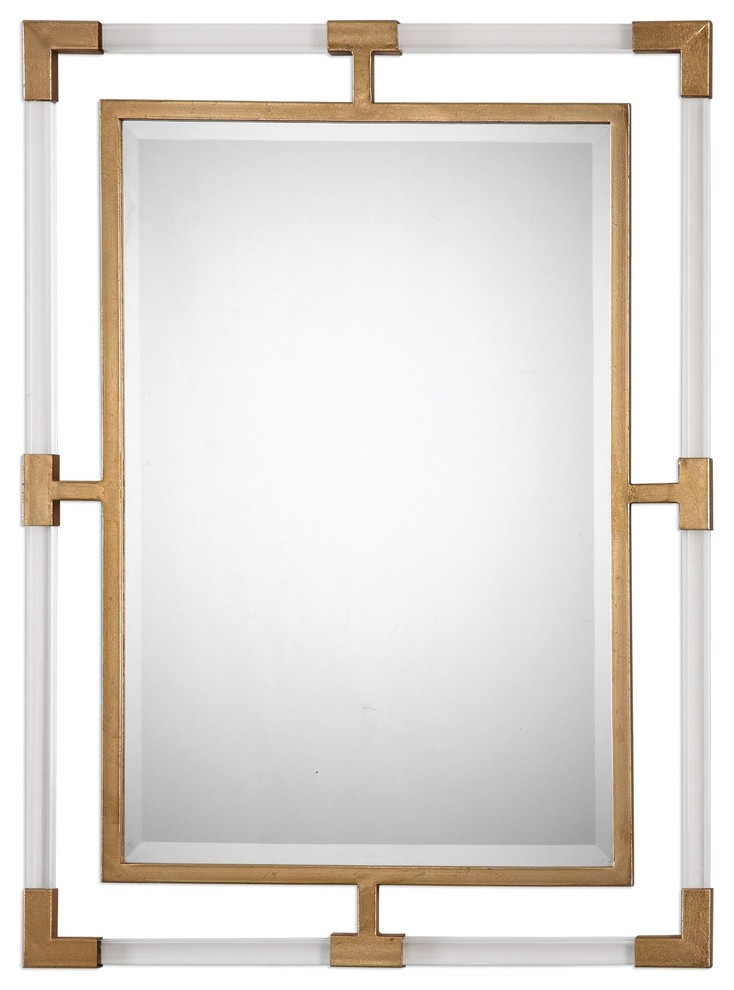 ---
STABILIZED MASCARPONE WHIPPED CREAM
Homemade whipped cream with mascarpone cheese? And it won't wilt?
I haven't tried this recipe yet, but when I picture heaven, I'm pretty sure the clouds are made of this stuff.
Recipe for this creation can be found at Life Love and Sugar.
(image: Life Love and Sugar)
P.S. Spelled 'mascarpone' wrong the first two times time. Clearly, I'm nailing this writing thing.
---
HOTEL CHARM
Look at that happy blue door! Doesn't this look like a neat entrance to a hotel room? I wouldn't mind hanging out there.
This is the Hotel Paracas in southern Peru.
(image: Booking.com)
---
COFFEE TO THE RESCUE
Truth be told, I'm still missing the instant coffee from Ireland. Trust me, it is much better than the instant coffee in the U.S.
However, Handy Husband bought a Ninja Coffeemaker
 and since I wake up to freshly brewed coffee, I'm not complaining too much. That's pretty "instant" after all!
Handy Husband likes the Ninja Coffeemaker
 because of the name because he can brew a pot of coffee or just a single cup.
Plus, it has a cold brew feature for making a glass of iced coffee. Since Handy Husband does not waste coffee, if I don't finish the pot he will freeze the leftover coffee into ice cubes and use that in his iced coffee. No diluted coffee for him!
If you need a coffeemaker, this one has Handy Husband's seal of approval.
Although, he's currently irked that our hard water has scaled up his precious coffee pot so soon. As a result, a Brita water pitcher
is on order.
---
I LIKE BIG SIGNS
I need a house where I can put up a big sign like this one.
You need to see this house tour by designer Raili Clasen if you like a mix of styles: a little modern farmhouse, some mid-century and a whole lot of Southern California.
(image: Luxe Magazine)
---
SHIRTS BY ARTISTS
I saw this photo on Instagram. Amazing drawing, right? So much detail hidden in there.
That artist, Jeremy Collins, started a company called Meridian Line that now has an entire line of clothing (and art) with these cool drawings.
If you zoom in, the owl on this shirt is made up of a bunch of little owls. I would totally wear this!
---
RESTAURANT WOW
Clearly, I have boats on the brain this week. First a canoe in a kitchen and now a boat in a restaurant.
This restaurant is Oaxen Krog & Slip in Stockholm, Sweden. The boat is a wooden boat called a plymsnäcka, which was built in 1905. That turquoise color makes my heart go pitter-patter.
Plus, look at the old seats that came out of a school. They are affixed to the floor! I'm thinking that's a brilliant solution instead of always reminding my kids to push their chairs in!
See more pictures of this space on Remodelista.
(image: Lindman Photography for Remodelista)
---
Go forth and enjoy your weekend, folks. Happy Friday (the 13th)!
*affiliate links in this post*