Hey, guys? Tomorrow is JUNE. June. Halfway through the year. How did this happen?
June might be the longest month of the year for our family. My kids don't get out of school until June 19 and they are OVER IT already. I think the teachers are over it too since there hasn't been much homework lately. And that's not a complaint!
This week I shared some of our Memorial Day Traditions. You can see a picture I posted on Instagram from the parade we attended here. I also wrote about visiting the Franklin D. Roosevelt Presidential Library and Museum in Hyde Park, New York. It is definitely worth a visit if you are in the area.
Here's the Happy List!
---
BLACK DOORS
How many times is too many times to reiterate my love for black doors and windows?
You're right. There are never too many times.
This renovated farmhouse in New York is featured on Remodelista and there's a lot to drool over here. The kitchen surprised me though.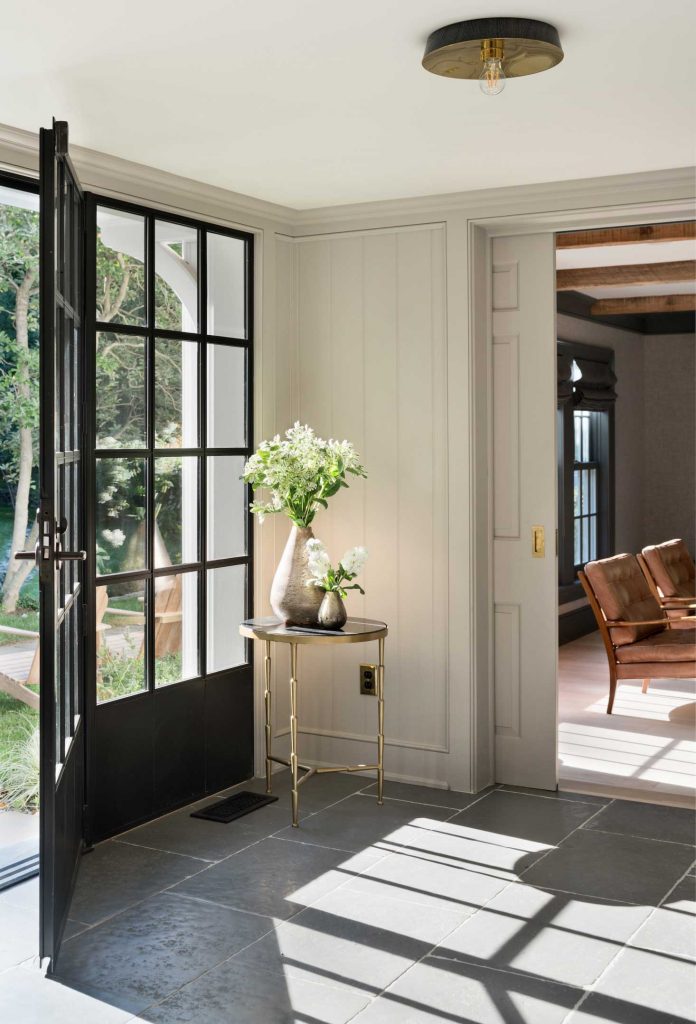 (image: Remodelista)
---
ALL ABOUT MARS
Did you know there are a ton of resources and games on the NASA website to learn about Mars? Sure, some of the information is for kids, but aren't we all kids at heart? Yes.
You can drive the Curiosity Rover. You can send a postcard to Mars. You can look at all sorts of high resolution images and play games.
You can also check your Mars weight and age. I won't tell you my Mars weight, but I'm feeling quite thin!
I will tell you I'm 22 years old on Mars. So that's what I'm going with on Earth too. I hope I get carded at the grocery store now that I'm barely legal.
---
BRICK FIREPLACE
I love a good fireplace and this one from The Adored Abode is really, really fantastic. That curved detail really makes this fireplace special, don't you think?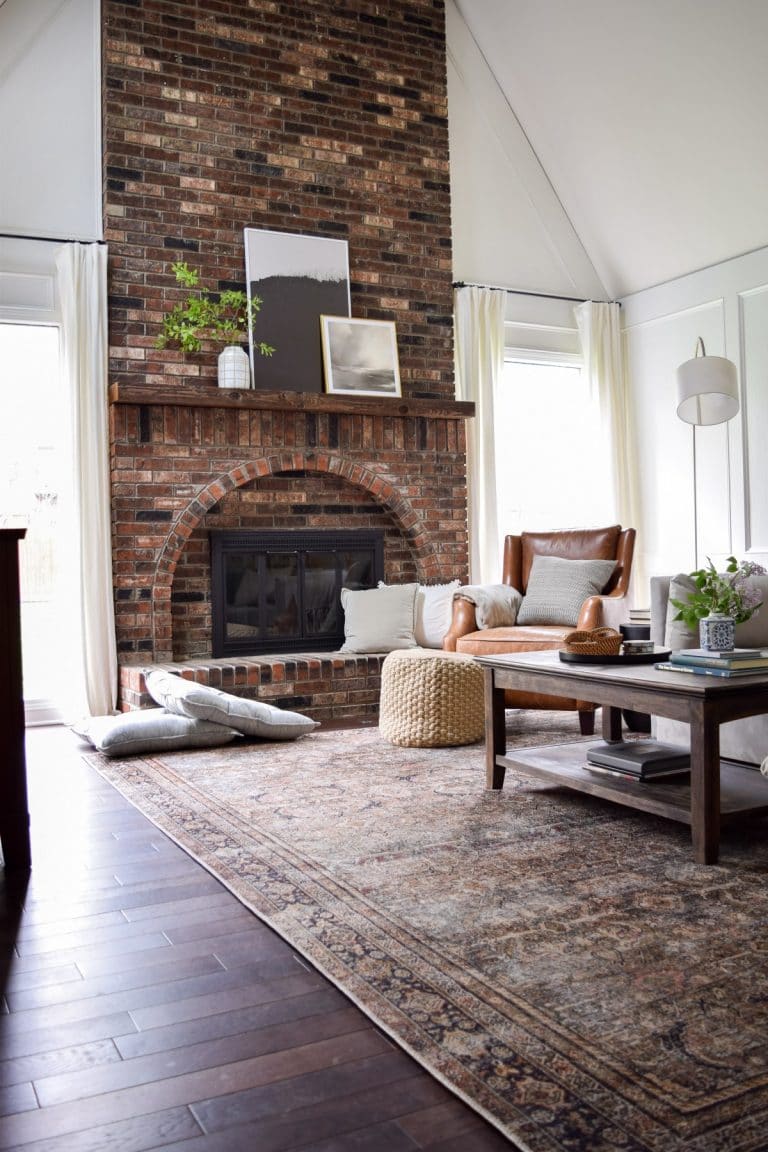 (image: The Adored Abode)
---
CANNULA SLEEEVES FOR DEMENTIA PATIENTS
Did you catch this story on BBC News? A group is making knitted sleeves that give dementia patients something to fidget with and it covers up their IV lines so they don't pull them out.
I love heartwarming stories like this!
(image: BBC News)
---
IKEA DRESSER HACK
This is a very clever IKEA Rast dresser hack that I have not seen done in this particular way yet. Rachel at Maison de Pax had a very clever solution for creating those skinny drawers that make this dresser look kind of like an antique printer cabinet.
It turned out amazing!
(image: Maison de Pax)
---
BARN QUILT BUCKET
This tutorial for painting a galvanized bucket
with a barn quilt stencil is awesome. The added perk for this tutorial is the unexpected way Angie at Knick of Time aged the bucket. I don't want to spoil it because it's pretty epic.
(image: Knick of Time)
---
EXTRA EXTERIOR
This home is new construction and I love that it has some vintage flare to it!
More pictures of this project by Kelly Nutt Design can be found here.
(image: Kelly Nutt Design)
---
I LISTENED, I READ
I read this really interesting perspective from Mandy at Vintage Revivals on why she still DIYs even though she can "afford" to hire some projects out. It's why we still love to DIY, fix things, repurpose things, etc. over here too. It's fulfilling.
I also read this reader comment from a story about friendship on Cup of Jo that really resonated with me.
I listened to this new love song by James Arthur.
---
Thanks for reading the Happy List and for hanging out with me this week! I hope you enjoy your weekend!
*affiliate links in this post*