Hello, hello! Welcome to this week's Happy List! I'm delighted you are here.
This week on the blog I shared what we found when we finally cleaned out our barn loft. The spoiler is I did not find that treasure I'm constantly on the hunt for.
I also wrote an early Mother's Day post about appreciation. Personally, I'm not overly enamored with Mother's Day, but that's more about me missing my mom than anything. I know I'm not the only one who feels this way.
If you like the blog posts I share here each week (or at least you like the sporadic blog post – I won't get greedy), I'd love it if you'd share the blog with a friend or tell them how to find me on social media. Thank you, thank you!
Here's the Happy List!
---
MAGICAL
Well, this scene is magical.
(image: via Town & Country Living)
---
FREE PRINTABLE MOTHER'S DAY CARDS
The talented ladies at Alice & Lois have designed free, printable Mother's Day cards.
Aren't they happy?
If you don't have an envelope, you can always fold a sheet of plain paper to make your own. Here's a tutorial for that. Personally, I don't think envelopes are always necessary.
Make sure you do more than just sign your name! Tell your mom or the mom figure who is receiving the card something you appreciate about her.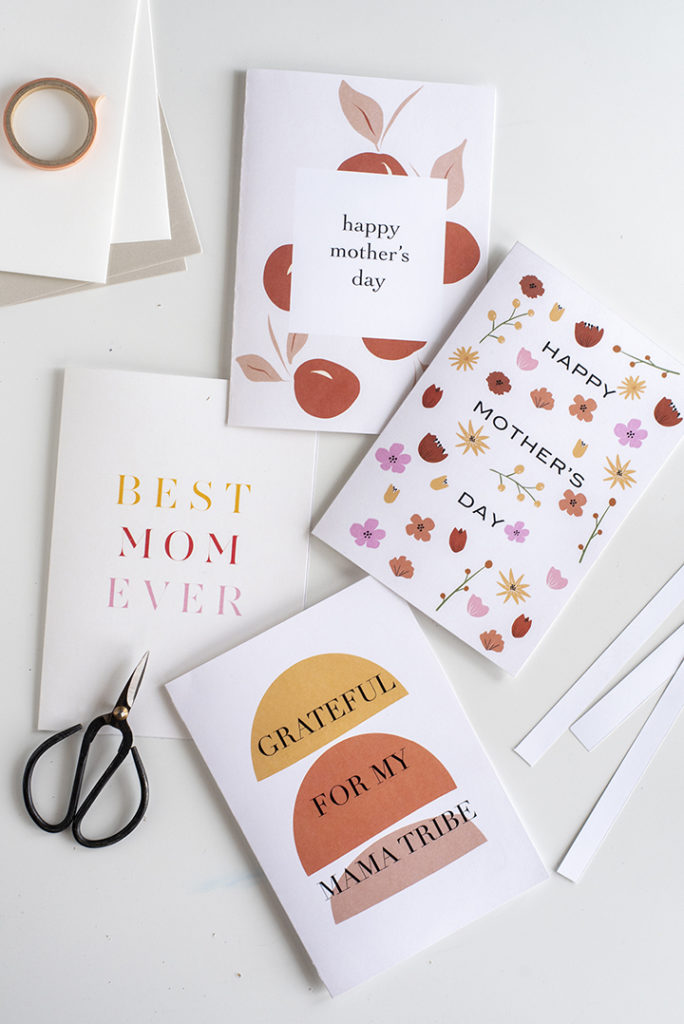 (image: Alice & Lois)
---
DYSLEXIA DEMAND
Britain's surveillance agency is recruiting people with dyslexia.
"We're looking for people who can see something that's out of place in a bigger picture, who have good visual awareness and can spot anomalies," said Jo Cavan, the director of strategy, policy and engagement at GCHQ.
"If they're sifting through large amounts of data from a large number of sources to prevent a terrorist attack or a serious organised criminal, skills such as pattern recognition are key. A lot of dyslexic colleagues have those strengths."
I have seen firsthand how kids with dyslexia are made to think they aren't smart in school settings and it is heartbreaking. Read the whole article in The Guardian because it points out the benefits of neurodiversity in the workplace.
---
OUTDOOR SHOWER
I really like the idea of an outdoor shower.
See more of this house in this House Beautiful article.
(image: David Tsay for House Beautiful)
---
REACTION
I laughed so hard at how Harrison Ford reacted to a card trick, but also agree with his reaction. Hahahahaha!
Warning: If you don't want to witness Harrison Ford swearing, don't watch this video.
If you want to see the video and it doesn't load because technology is fun, here is the direct link.
Harrison Ford reacts to a card trick appropriately. pic.twitter.com/nynAjn0qcG

— Jerry Saltz (@jerrysaltz) April 29, 2021
---
DISH TOWELS
I just ordered an 8-pack of these microfiber dish towels for $16.99 and I am super thrilled not to have quite so many stained dish towels now.
I cut up my old, stained dish towels and use them for rags.
---
WOW.
My favorite new house account on Instagram is Pantry Hill.
(image: Pantry Hill on Instagram)
---
SUSPENDED
Would you walk along this 1,700-foot suspension bridge in Portugal? It is 175-feet above the ground. No biggie.
I'd do it! I'm itching to travel internationally again.
(image: Ponte 516 Arouca via This is Colossal)
---
DON'T HESITATE
Don't Hesitate by Mary Oliver
If you suddenly and unexpectedly feel joy,
don't hesitate. Give in to it. There are plenty
of lives and whole towns destroyed or about
to be. We are not wise, and not very often
kind. And much can never be redeemed.
Still, life has some possibility left. Perhaps this
is its way of fighting back, that sometimes
something happens better than all the riches
or power in the world. It could be anything,
but very likely you notice it in the instant
when love begins. Anyway, that's often the case.
Anyway, whatever it is, don't be afraid
of its plenty. Joy is not made to be a crumb.
I have ruminated on that last line all week long. Joy is not made to be a crumb.
---
Thank you for reading the Happy List!
For all the moms celebrating in the U.S., have a lovely Mother's Day.
I'll see you all back here on Monday.
*affiliate links in this blog post*