Hello! Welcome to this week's Happy List. I'm thrilled you've joined me here.
This week on the blog we made the transition from Halloween to Thanksgiving. First, I addressed the issue of whether or not our house was haunted. Second, I shared how to make turkey art out of denim jeans. It's not as weird as it sounds.
We are so thankful to you for reading this blog. It makes our day. If you want to share the blog or an idea we post on social media, we would be very grateful. We also love talking to you. If you want to connect with us or ask a question, you can always comment on this blog post or send an email here. You can also reach out on Instagram or Facebook.
Here's the Happy List!
---
SO HAPPY
This house featured over at Town and Country Living has the happiest yellow shutters. Yellow doors are not unusual. Yellow shutters are not something you usually see. I don't think I could ever pass this home and not smile.
(image: Town and Country Living)
---
GHOST RIVERS
I never gave much thought to this before but it's not unusual for streams to be buried under cities. Setting aside good or bad, this happens as part of the development process.
There's a project called Ghost Rivers that highlights where these streams once ran above ground. You can see an example of this in Baltimore. The art installation was created by Bruce Willen of Public Mechanics. Learn more about the project and see additional pictures at This Is Colossal.
(image: Bruce Willen/Public Mechanics via This Is Colossal)
---
PONDER THIS
Speaking of water, only 50 countries in the world have safe tap water to drink. I'm feeling very, very grateful right now.
Learn more about this and see a bigger image of the map over at Big Think.
(image: Credit: QS Supplies, CC BY-SA 4.0 via Big Think)
---
GNOMES
Macrame is on my list of things to try. Last week, Diane from In My Own Style shared Cuckoo 4 Design's macrame gnome ornaments and I was smitten. Aren't they the cutest?
The tutorial is really detailed and makes it seem easy, so we could all be experts in no time at all. Right?!?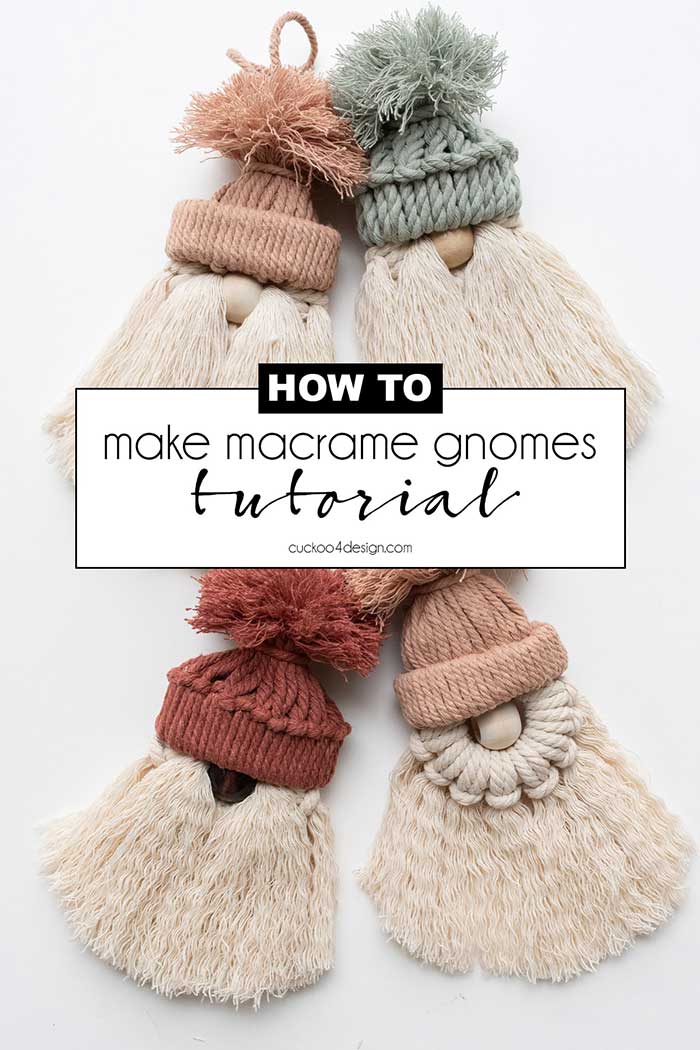 (image: Cuckoo 4 Design)
---
MAKES SENSE
This office chair from Movably Pro makes sense to me! Handy Husband would love all the different ways it can be positioned. I think we'll see more of this type of adaptive design in the future.  You can check it out over at IndieGoGo.
(image: Movably Pro via Core 77)
---
LET'S READ
I have never seen a bookstore as elegant and as charming as Beacon Hill Books and Café in Boston.
You need to go see the images at Paper City Magazine because you'll be blown away by the gorgeous painted bookshelves and trim, the furnishings, and the storybook vignettes.
(image: via Paper City Magazine)
---
FUNNY
I did not know that people all over the world, especially Americans, confuse Sweden and Switzerland.
It's bad enough that Sweden has turned this into a marketing campaign. This video made me laugh…and want to visit Sweden again.
If the video does not load, watch it directly on YouTube here.
---
BOUGHT THESE TWICE
I love these pants so much that I now have two pairs. I've also worn them every day this week. Ha!
They are jogger style made with yoga pant material. That means they are soft and stretchy, but also hold their shape. I think this silhouette is very forgiving since it is loose on the hips and thighs. Oh! They have pockets too.
(image: Amazon)
P.S. This is not me but thanks if you thought so. Hahaha!
---
POTSTICKER SOUP
I made this potsticker soup from Gimme Some Oven last night! I was shocked by how tasty and flavorful the broth was. This tasted like really good restaurant soup, not soup I made in 15 minutes. Even my picky eater said the broth was delicious. (Please note this child did not eat the vegetables, but I'm still calling it a win.)
Get the recipe here.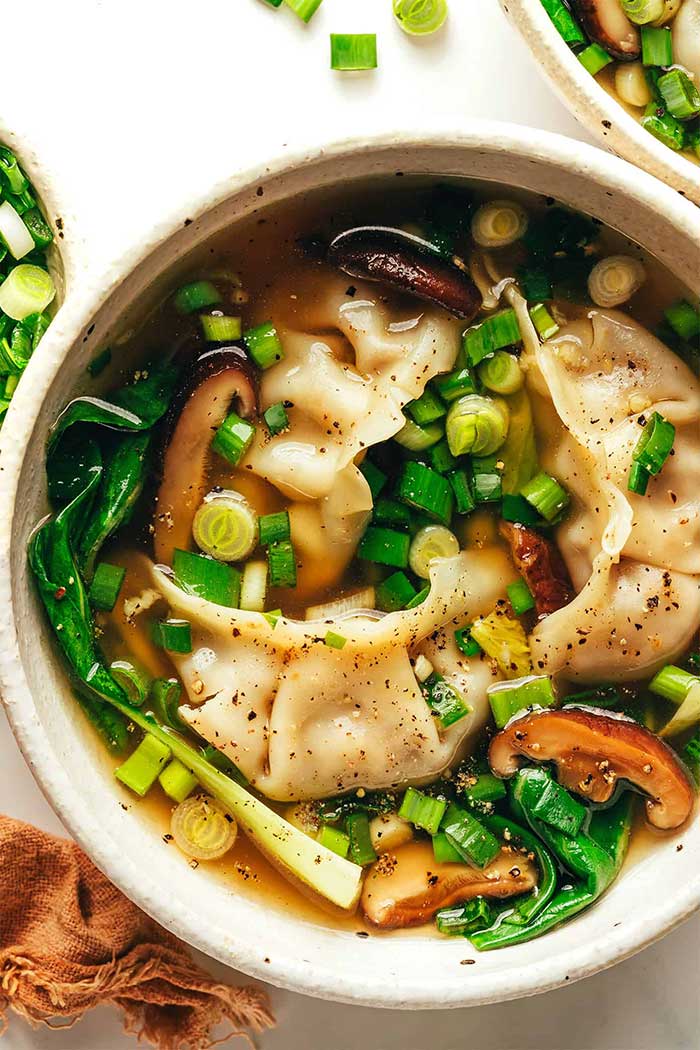 (image: Gimme Some Oven)
P.S. I used chicken broth, not vegetable broth. I also had less mushrooms and potstickers than the recipe called for mainly because I did not read quantities when I went shopping. It worked out just fine. I did chop up the bok choy and mushrooms smaller than the picture shows so that you could get more flavors in one bite.
---
FOOD FOR THOUGHT
"For nothing is fixed, forever and forever and forever, it is not fixed; the earth is always shifting, the light is always changing, the sea does not cease to grind down rock. Generations do not cease to be born, and we are responsible to them because we are the only witnesses they have. The sea rises, the light fails, lovers cling to each other, and children cling to us. The moment we cease to hold each other, the sea engulfs us and the light goes out." – James Baldwin
---
Thank you for reading today's Happy List.
Be good to yourself and others this weekend.
I'll see you back here on Monday.
*affiliate links in this blog post*