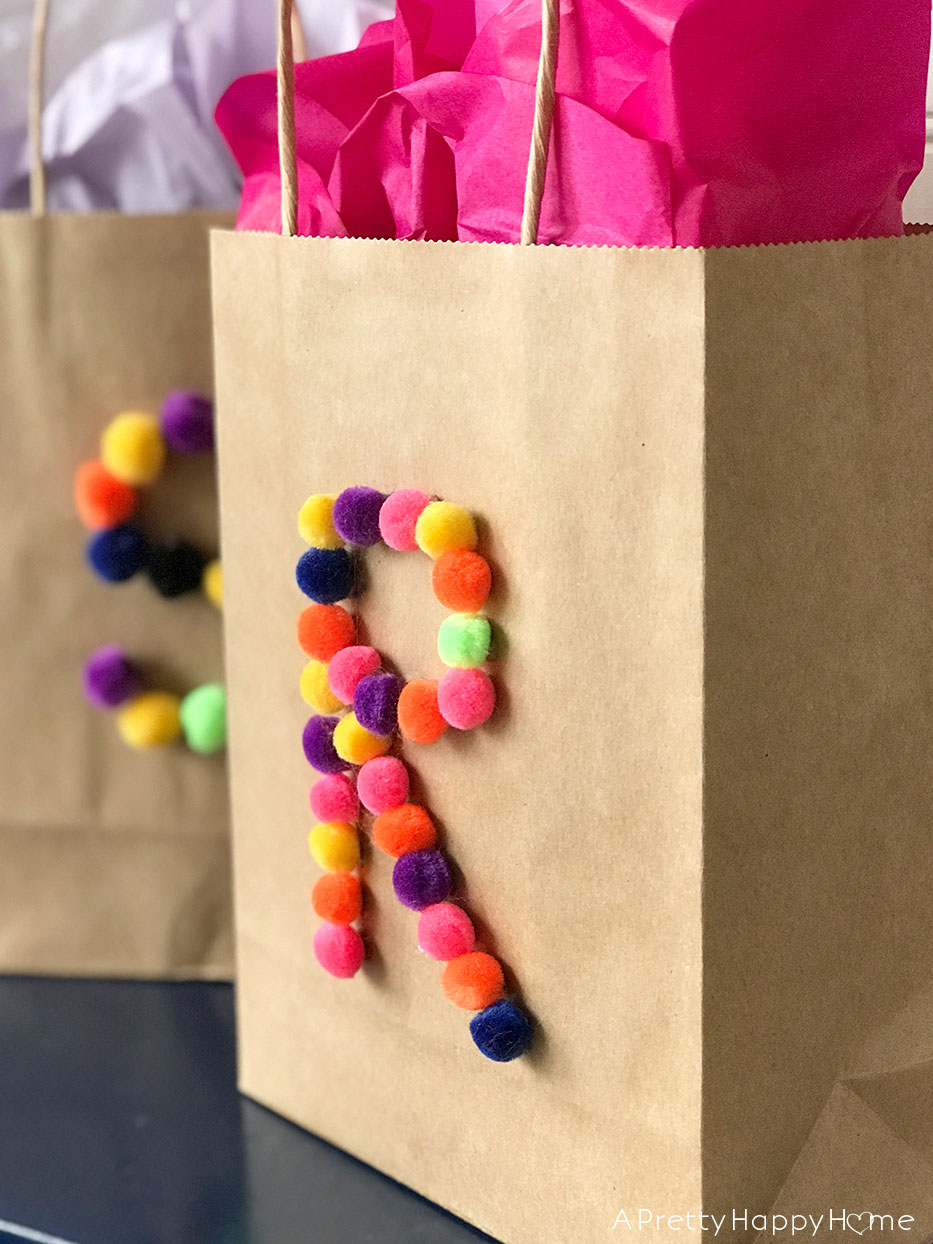 I confess. I'm a gift bag re-user.
I'm sure you are all SO shocked to hear this news.
Reusing gift bags has its limits though. Especially when your kid notices Santa uses the same gift bags that mom uses for birthdays.
EEK!
That's just one of the reasons why I keep a stash of plain gift bags on hand.
White or brown paper bags work for every occasion. Girl birthday, boy birthday, teacher gift, special gift from the jolly man in a red suit, etc.
The other and perhaps larger part of why I like having plain gift bags on hand is that I have fun decorating them.
No surprise there.
A 10-year-old kid doesn't care too much about the bag a present comes in.
No surprise there.
So if I'm going to make the effort for something that's considered disposable by many people, it's because I enjoy doing it.
For real.
Now, this is a project you can do with kids.
Because all it involves is glue and pom poms
.
The only reason I have 5 MILLION and 26 pom poms
to use up is because of my kids.
Regular glue works, but takes longer than I wanted to wait forever to dry.
Hot glue gets instant results and you'll know if the pom poms are sufficiently attached to survive the trip to the party. That's my barometer of success for this project.
For these particular gifts, I decided to use the first initial of the recipient's name. A number could work too. For instance, if someone is turning 29…again. It would be just as cute to randomly glue the pom poms on the bag polka-dot style. A line of pom poms around the top of the bag would be fun too.
I could go on with these ideas, but I'm sure you get the point.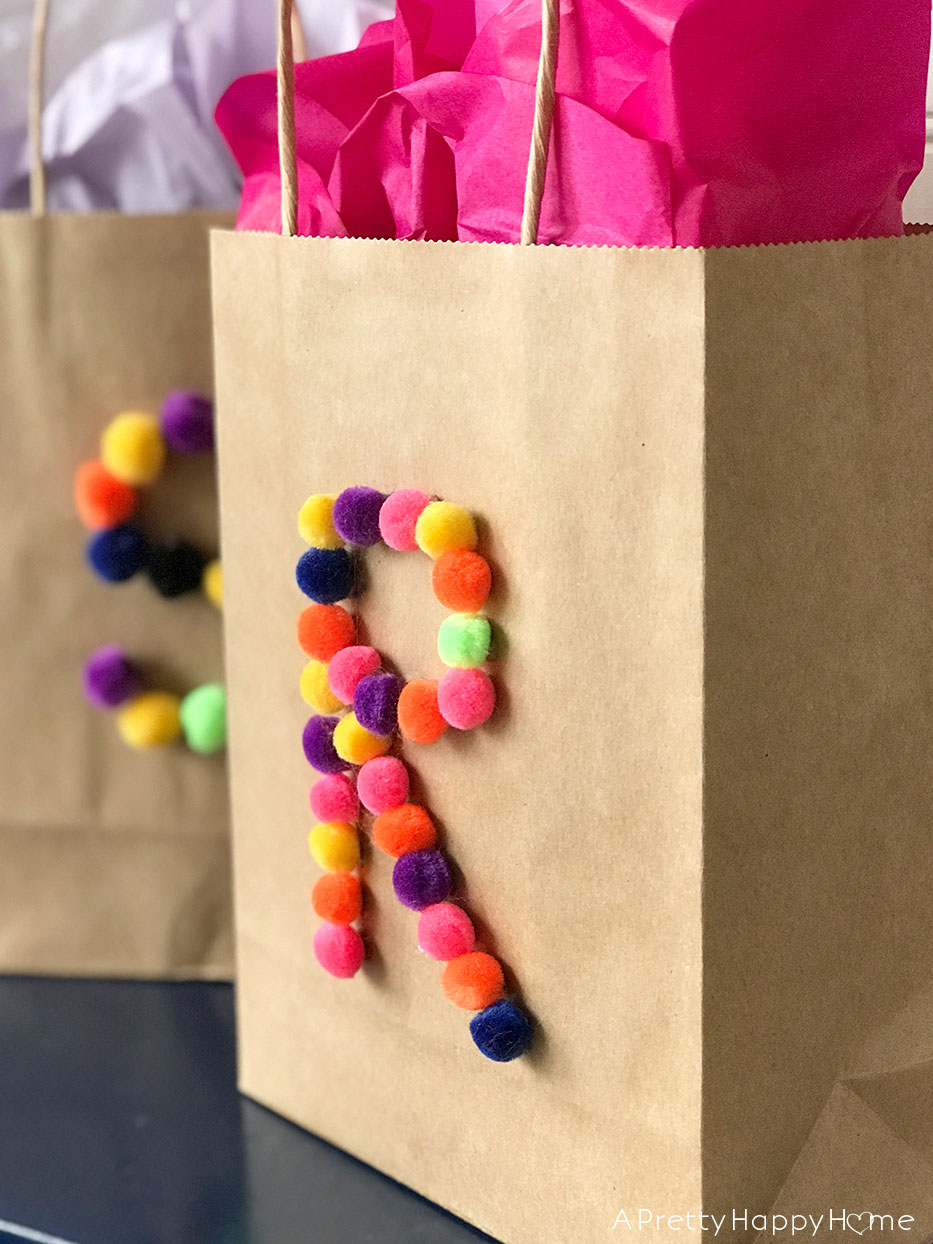 I wouldn't go out and buy pom poms
just for this purpose, but if you're like me and have some you feel guilty throwing away, this is a fun, quick, easy way to use up 25 of them. Now I only have 5 Million and 1 to go!
In case you think I've lost my marbles (I probably have), I just read that Domino Magazine thinks pom poms are the new tassels! Well, that's a happy bit of validation yes, yes they are indeed.
---
Thanks for reading! Here are some other posts you might enjoy!
Tourist Maps Make Great Wrapping Paper
*affiliate links in this post*