The Problem With Device Charging Stations
The problem with device charging stations is that I have to look at them in all of their chaotic glory. Then I have to hear about them if one of the kids "accidentally" unplugs someone else's device to charge their own.
*sigh*
It's not the charging stations that are the problem. I think it is how we end up using the charging stations.
Either we are animals or we just don't have a good system set up for corralling devices and cords.
Hmm.
It might be a little of one and a lot of the other, actually.
I'm on a quest to figure out a better way to charge our devices overnight. Our kids aren't allowed to keep a device in their bedroom overnight. All devices have to be "turned in" to the charging station in our bedroom at a certain point every day.
Kids who "forget" to turn in a device don't get to use that device.
whomp, whomp
We have a sometimes functional, but never pretty station for charging our devices. Try not to be overwhelmed with jealousy by the next picture and I'll explain what's happening.
Due to where the outlets are in our bedroom…oops. Did I say outlets plural? I meant outlet singular. One outlet. It's an old house problem that we haven't remedied yet.
Due to where the ONE outlet is located in our room, we don't have a good place to set the charging station. That's problem #1.
The charging station was sitting on the floor and that was a disaster of epic proportions. I don't have a piece of furniture for this wall, so in a moment of brilliant desperation I plopped the charging station in a milk crate so at least cords and devices weren't spilling all over the floor.
Because we are lazy practical the milk crate is balanced on a stool so we don't have to bend over so far to charge our precious devices. But don't put too much weight on that stool because it is not at all sturdy and won't hold even a toddler. Like I said, this is a sometimes barely functional, but never pretty solution.,
Problem #2 is that over time the charging station ports stop working, cords stop working, we don't have enough ports, cords of the wrong size get switched out, and we end up with a mess.
I want to hide the mess.
I've always liked the idea I've seen floating around of having a docking drawer. It is not practical for us to have one in the kitchen, but maybe I could adapt the idea for use in our bedroom.
(image: Tim Lenz for Studio Dearborn via House Beautiful)
Along that long, blank wall in our bedroom with the lone outlet we have room for a bench.
If that bench had a drawer, we could modify it to become a charging station to hold all of our devices.
Am I the only one hearing angels singing right now?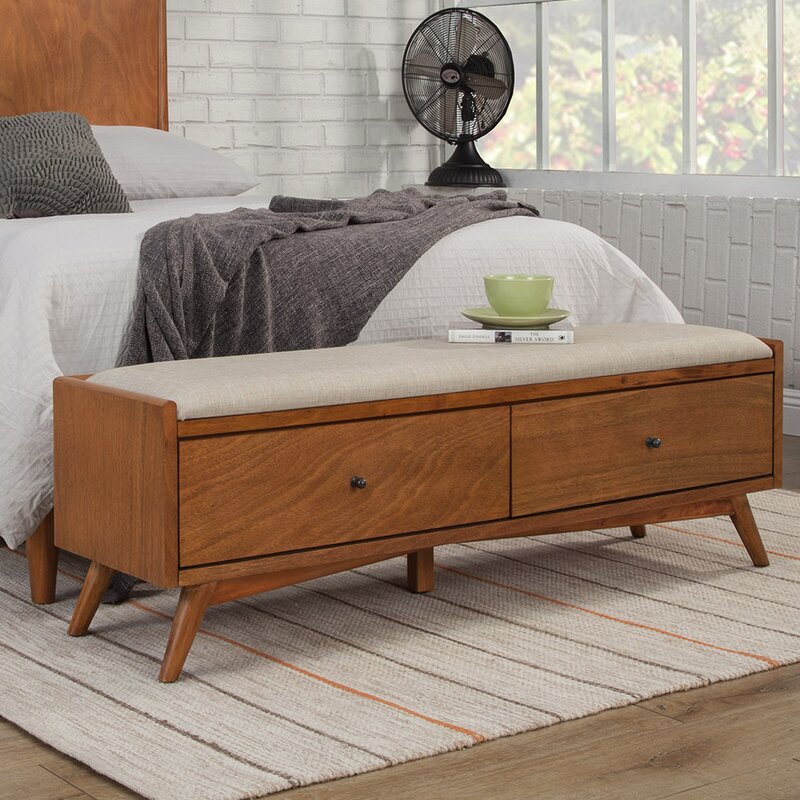 (image: All Modern)
I don't want an upholstered bench, nor do we have a need for a bench with deep drawers, but I couldn't find an example of what I wanted online.
Before someone suggests the easier solution would be to place a dresser on that wall, I already tried it. It felt too claustrophobic.
(image: Overstock)
That's why I took a long, thoughtful 30 seconds to draw my idea of a bench with a charging drawer.
I also spilled coffee on it.
I know, I know. It looks like I spent a lot more time than 30 seconds drawing this masterpiece bench with a charging drawer.
What can I say? It's my gift.
It must be super easy for Handy Husband to build things based off of my drawings since they are so detailed and proportionate.
I don't know how quickly he will get to this project since we have a lot going on around here, but he said he's happy to try.
Kidding. He didn't say that, but he didn't say no.
If you have a charging station that works really well for your family, I'd love to hear about it!
---
Here's the charging station we have. Handy Husband selected it and that's all I'm going to say about that.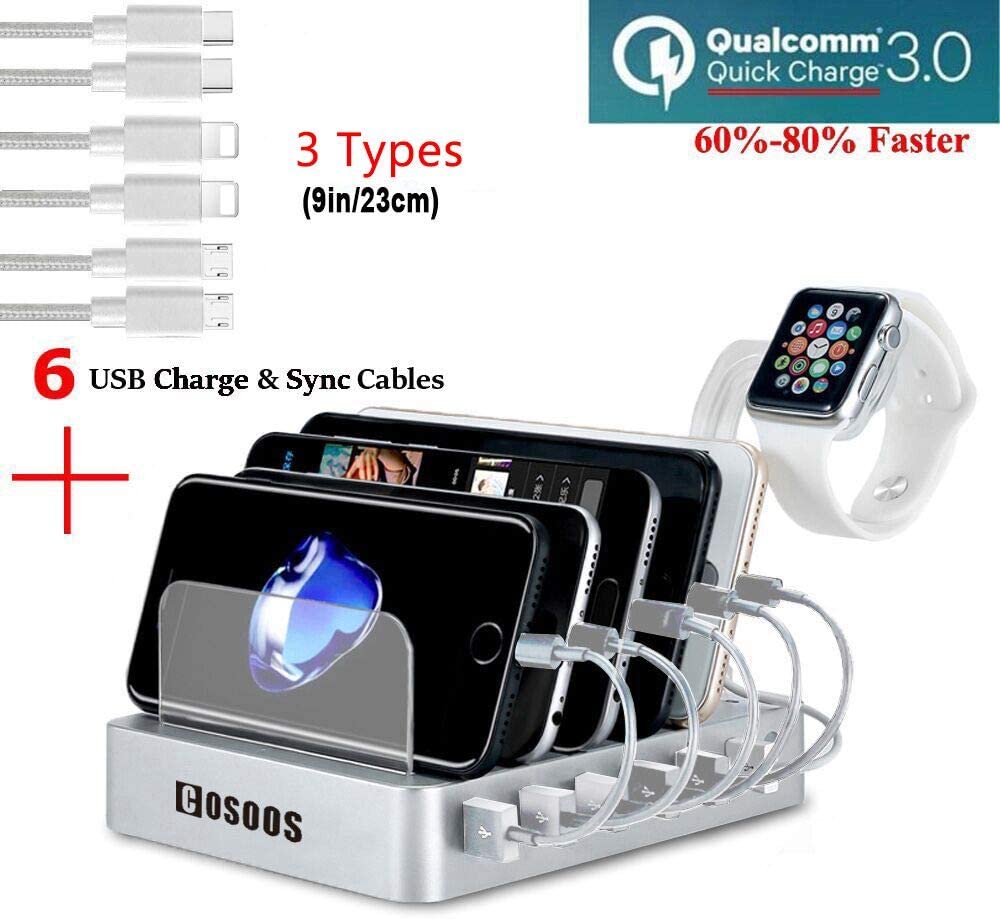 I do like this bamboo one because it is prettier and it seems like it would be harder for Handy Husband's watch to fall off its charger.
Although, the bamboo one doesn't come with a power charger, so you have to purchase that separately. Tradeoffs!
*affiliate links in this blog post*
---
Thanks for spending a portion of your day with me! Here are some other posts you might enjoy. 
Hide Phone Charging Cords With Mini Command Hooks
Online Game Budget Form for Kids