Welcome to today's Happy List!
Our household is currently in a sugar coma after celebrating two back-to-back birthdays this week. It's not the worst state to be in, especially since it means another year around the sun with my kids!
This week on the blog I shared an up-cycled project – a lamp shade I turned into a planter. It seemed like the right thing to do! I hope these type of projects inspire you to look at everyday items in a new light.
If you want more house ideas, please follow us on Instagram or Facebook. Plenty of things happen on social media stories that never make it on the blog or they happen on stories first!
Enjoy today's Happy List!
---
TREE STUMP LIGHT
This is so neat.
Tasmania-based designer Duncan Meerding uses naturally cracked logs to make lights! Meerding is legally blind and says, "The relationship between light and shadow and light dispersion are also integral to my design process."
To see all of the items he creates, visit his website.
(image: Duncan Meerding)
---
PINEAPPLE UKULELE
I don't even like pineapple and I thought this pineapple ukulele was super cute and happy! It's ukulele art!
Chelsea from Lovely Indeed is so creative! Her tutorial for this project is a must if you want to make your own.
(image: Lovely Indeed)
---
SIDEWALK REPAIR
In Lyon, France, artist Ememem repairs cracks in sidewalks and other surfaces with mosaics tiles.
I have no idea how this works with city regulations, but it would make me so happy to see something like this in person.
(image: Ememem via This is Colossal)
Go see more pictures of his sidewalk and building repairs in this This is Colossal story.
---
BAKED DRUMSTICKS
Until this week, I've never cooked chicken drumsticks for dinner. Is that strange?
I roast a whole chicken pretty regularly and my kids love the drumsticks, so it wasn't a complete surprise when my daughter asked for drumsticks for her birthday dinner.
I like the blind faith my kids have in me to make them something completely new that will taste good for their birthday dinner. No pressure.
I used this recipe by That Low Carb Life because it had a 4.5 rating out of 2,500 reviews. It was delicious and just as easy as roasting a whole chicken. Most importantly, my daughter was happy with her birthday dinner.
(image: That Low Carb Life)
---
WOOL DRYER BALL AIR FRESHENER
Confession: I can't tell if wool dryer balls really cut down on drying time. Everyone says they do, but I haven't noticed my dryer drying exceptionally faster when I used them.
I repurposed two wool dryer balls into air fresheners for a closet that smelled like feet.
Feet smell happens, especially in the closet where shoes go to smell are stored.
I liberally dotted two wool dryer balls with essential oil and tucked them in the closet with the shoes. Two weeks later and my kids are still wondering why the closet smells like peppermint and not feet. It's almost as if they are trying to make that closet smell bad.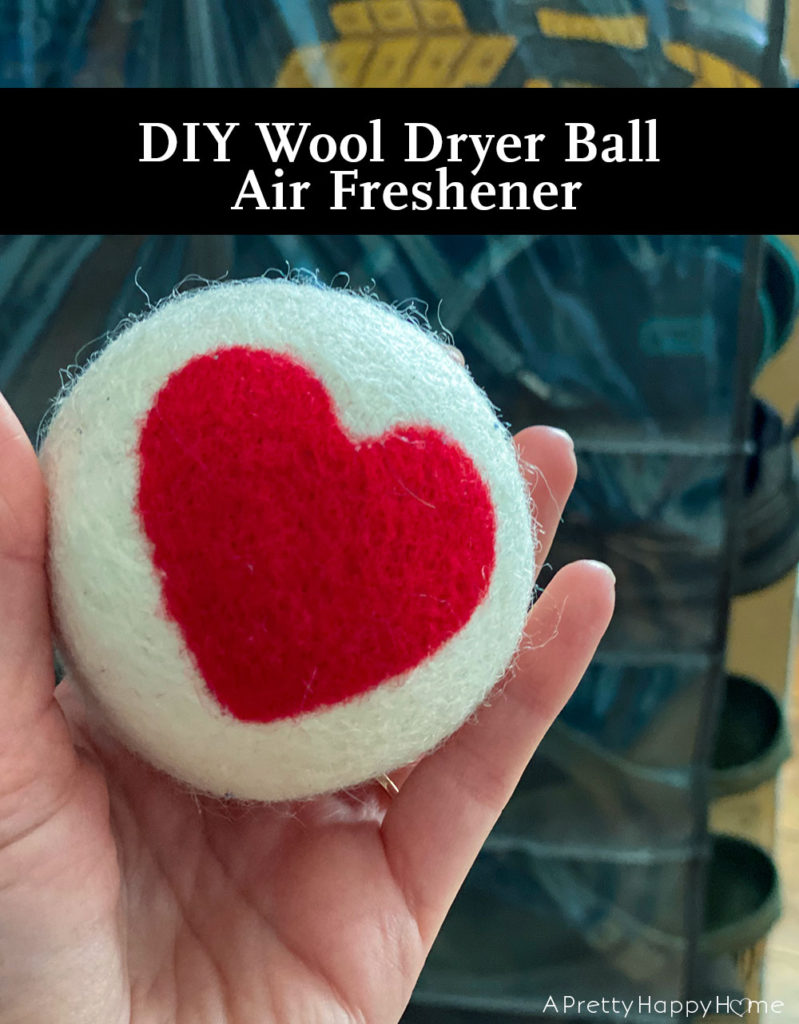 I did not count the number of essential drops at the time because this was done on a whim, but I'm guessing each ball received 8-10 drops.
I went through a phase where I was diffusing essential oils because this house smelled terribly when we bought it, but I haven't done that in a long time. It feels good to have another use for my essential oils.
I have this 8-pack of essential oils.
---
SWIM SHORTS
I'm hooked on the Baleaf brand of swim and active wear. My daughter just got these Baleaf mesh swim shorts that could really be any type of athletic shorts. They have a built-in boy short lining.
The cut on them is so cute. I'm thinking about ordering a pair for myself now. Do you think she'd mind matching her mom? That's what every 14-year-old girl wants, right? Ha!
The shorts come in navy and black too.
(image: Baleaf on Amazon)
---
PRETTY
This scene is pretty.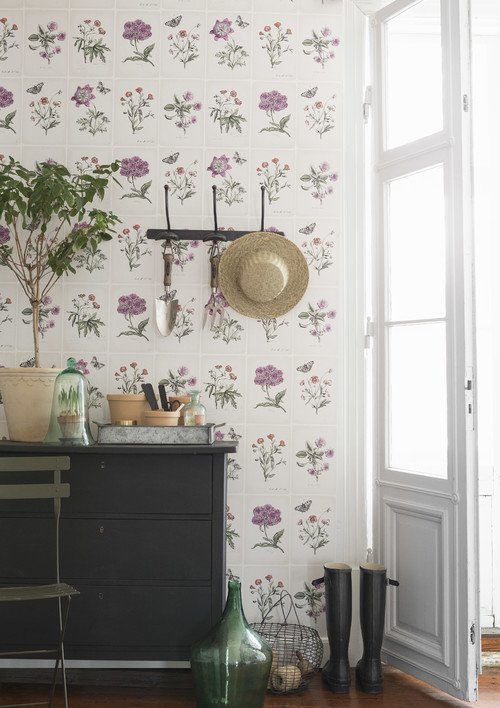 (image: Boråstapeter)
---
PLANT HOOK
Speaking of plants and gardening, I love how this plant hook from Etsy attaches to the wall.
(image: Hardware Co. via Etsy)
---
POETRY MOMENT 
As we think about our pandemic bodies and summer, I thought we could all use this poem. It's a good reminder to celebrate the body you are in!
these hips are big hips
they need space to
move around in.
they don't fit into little
petty places. these hips
are free hips.
they don't like to be held back.
these hips have never been enslaved,
they go where they want to go
they do what they want to do.
these hips are mighty hips.
these hips are magic hips.
i have known them
to put a spell on a man and
spin him like a top!
---
That poem made me laugh out loud with the "little petty places" line. Haha!
Thank you for reading today's Happy List!
Be good to yourself and others this weekend.
I'll see you back here on Monday.
*affiliate links in this blog post*