The older my kids get, the more expensive their holiday gift requests become! *sigh* That's why I appreciate fun, thoughtful gifts that don't completely break the bank. Here are 10 gift ideas under $25 for all the people in your life.
Some of these gift ideas we own and love, and some are on our wish list!
---
POM POM THROW BLANKET
I own two LOMAO throw blankets (Aegean blue and mustard yellow colors) and always get compliments on them. Plus, they are SUPER soft and come in many different colors.
I love the pom poms on them too! At the time I'm writing this, the price is $22.
(image: Amazon)
If prints are more of your thing, LOMAO has a checkerboard throw blanket in multiple color options that is very on point right now. (It's priced a little bit higher (around $30), but I couldn't resist sharing it.)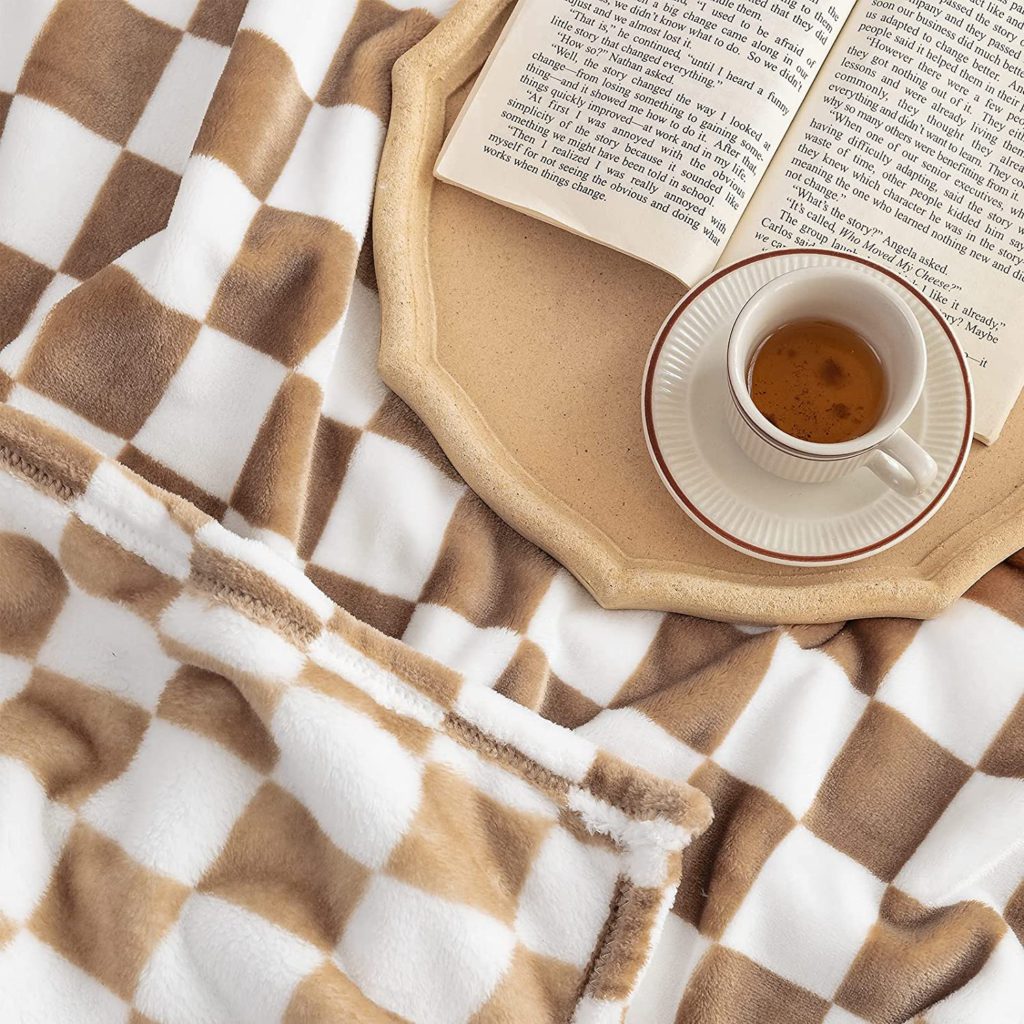 (image: Amazon)
---
LIBRARY MUG
Have a book lover in your life? Are they old enough to remember libraries before everything went digital?
If so, they'll love this mug!
(image: Joyful Moose via Etsy)
When I was a kid, one of my friends had a due date stamp and we used to play library at her house with her collection of books.
I don't think my kids ever played library and they have definitely not lived in a world where due date cards were a thing. *sigh*
---
PHONE SLING
Haven't heard of a phone sling? Don't worry. I've got you covered because I'm raising teens. I've listened to all the lingo kids are using these days and have also been forbidden to use any of it because I sound "cringe."
Hahahahaha.
Phone slings are just mini purses to hold a phone and maybe some cash or chapstick when your outfit doesn't have pockets.
You can surprise the teen or tween in your life with a phone sling and they'll think you're pretty darn cool or whatever it is kids say these days. Walmart has a ton of cute and under $20 phone slings like this pink one.
(image: Walmart)
---
FUNNY SHIRT
Found the perfect shirt for the dad in your life!
Etsy seems to be having sales so I can't keep up with prices, but this shirt should still be under $25 and it comes in a variety of colors.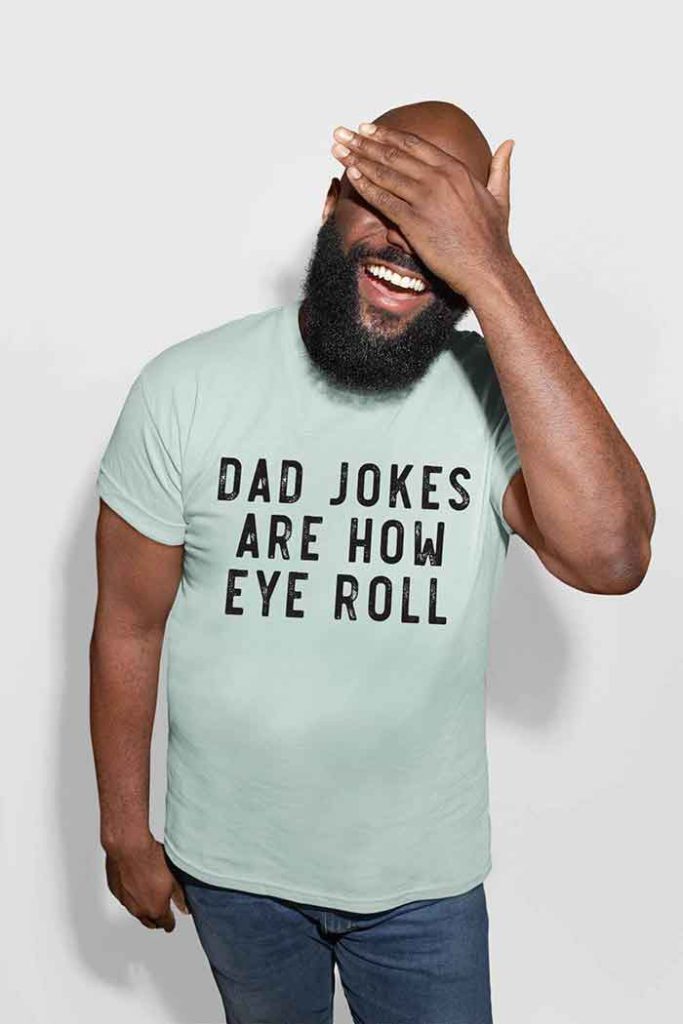 (image: TeeTELIER via Etsy)
---
MAKEUP SPATULA
Ever tried to get the last little bit of makeup or face cream out of a tube because you don't want to waste it? It's tricky! Here comes the mini makeup spatula to save the day!
I bought these mini makeup spatulas for a friend last year and she said, "This is such a good idea!"
This set is $6.99 and would make a great stocking stuffer.
(image: Amazon)
---
BRASS TRAY
This looks like a brass tray you'd find thrift shopping, not at Target! You could package this $20 tray up with some candies for a fun gift!
(image: Target)
---
CUSTOM FACE SOCKS
Need a gag gift this holiday season? How about some custom face socks from Etsy shop, Pet Party Co?
Best 5 bucks you'll spend this year!
(image: Pet Party Co via Etsy)
---
BRACELET MAKING KIT
Set a bracelet-making kit out and I've yet to see a little kid, tween, or teen resist the urge to make a bracelet. Even if they don't want to wear the bracelet themselves, they'll make one for someone else.
Whether this bracelet-making kit is a gift for a specific person or you get it so the kids visiting you have something to do during a holiday gathering, it will be a big hit.
My kids have this kit and it's around $18. I'm not sure how many bracelets it can make because we haven't run out of the 7,200 beads yet. Ha!
(image: Amazon)
---
AGATE COASTERS
Aren't these the prettiest coasters from Anthropologie? They sure pack a whole lot of style and pizazz for $16.
(image: Anthropologie)
---
FUN GAME
Love Letter is a fun, quick card-based game. We've been playing this game with the kids since they were in elementary school. They like it because there's a bit of deception involved. We like it because it doesn't take more than 15-20 minutes to play.
Oh, and it's also fun, which coming from me is saying a lot because cards and board games aren't usually my thing. You can play it with 2 players, but it's better with 3 – 6 players. Love Letter costs under $15.
(image: Amazon)
---
I hope these gift ideas under $25 were helpful to you!
If you need a host or hostess gift idea, I like to gift a nice bottle of olive oil or a jar of local honey. They are both items that will get used and they don't require any special storage of the host like taking up valuable refrigerator space during a party.
If you have any gift ideas you'd like to share or have something you enjoyed receiving, I'd love to know about it. You can always comment on this blog post, email me here, or reach out via Instagram or Facebook.
Happy Holidays!
---
Thanks for being here today! I appreciate it. Here are some other blog posts you might enjoy!
Books My Kids Are Reading Part 4
12 Handmade Holiday Gift Ideas
Christmas Mantel with Copper Accents
*affiliate links in this blog post*