Enjoying The Last Bit of Autumn
Autumn is flying by! I swear the calendar flipped to October and we still felt like it was barely September. That's how quickly these last few months have gone by for us. Now that we are smack dab in the middle of November, we are enjoying the last bit of autumn before the holiday season starts.
Has it been the same for you?
Or has time moved by slowly this fall?
I'm sitting here sipping my apple cider and noticing that our trees are almost done dropping their leaves, but our neighbors still have a tree that is showing off its glorious fall colors. I hate to see those leaves go.
It reminded me of a video I watched of a toddler girl absolutely grief-stricken because the leaves were falling off the trees.
"I knew them!" the little girl sobbed about each of the leaves that were falling to the ground to decay. "I knew them!"
It was a cute video because, as adults, we know that the leaves will come back next year. To a toddler, who doesn't remember the seasons, this would seem devastating.
Honestly, it's a little sad for me too because I know winter is coming and it's not my favorite. In fact, we finally turned the heat on this week. Yep, we broke down and decided wearing jackets in the house is overrated. Also, no one wants frozen pipes.
As reluctant as I feel about the coming winter, I understand how tree science works and why it is important. It is absolutely breathtaking to live where we do and be surrounded by trees that glow yellow, orange, and red in the fall.
The best artist in the world could not recreate the magnificence that is Mother Nature. They could not recreate the direct connection of those autumn colors to the sense of awe in the very deepest part of your being. Don't you just feel warmer in your heart when surrounded by all the colors of fall?
How do we all go about our business when the hills are glowing like a flameless fire? They are glowing. Glowing!
Imagine living in a barren desert your whole life and then coming to a place like New England where the trees are putting on the greatest color show of all time. Wouldn't you just stare dumbstruck at the scene before you?
Or do we just take for granted that we'll be here next year to see it happen all over again?
I've actually taken my camera out several times this fall to try and capture what my eyes can see, but I'm disappointed every time I look at the image because as good as the camera is, it still can't quite capture the magic that I'm seeing.  Maybe that's because the lens only captures the visual aspect whereas all our senses are engaged when interacting with nature.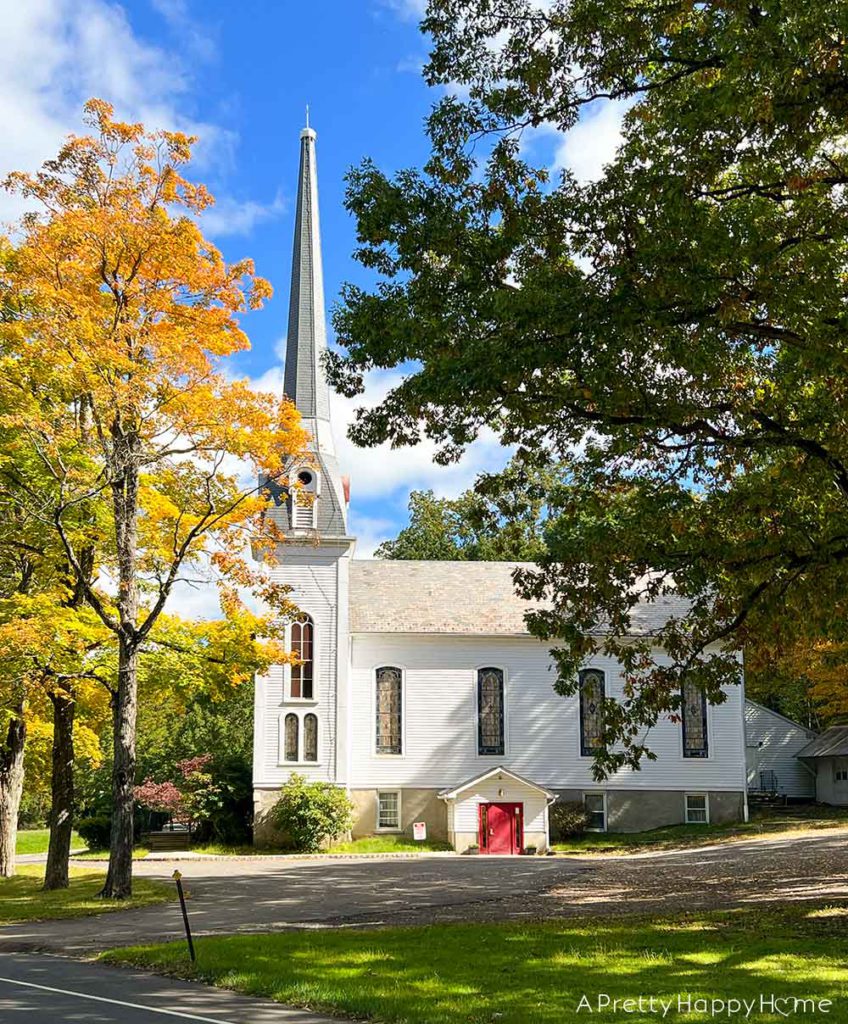 We spent most of October and the first part of November racing to finish some house projects before the weather turned cold and nasty. I'm thankful we have had some unseasonably mild weather to finish those projects. I'm also thankful that we could pause some during November and savor the season.
By pause, I mean pausing for us. It's a bit of a spectrum, isn't it? Hahahaha.
We're still busy with life, work, and house projects, but we have had a little more balance in terms of pleasure and stillness in November.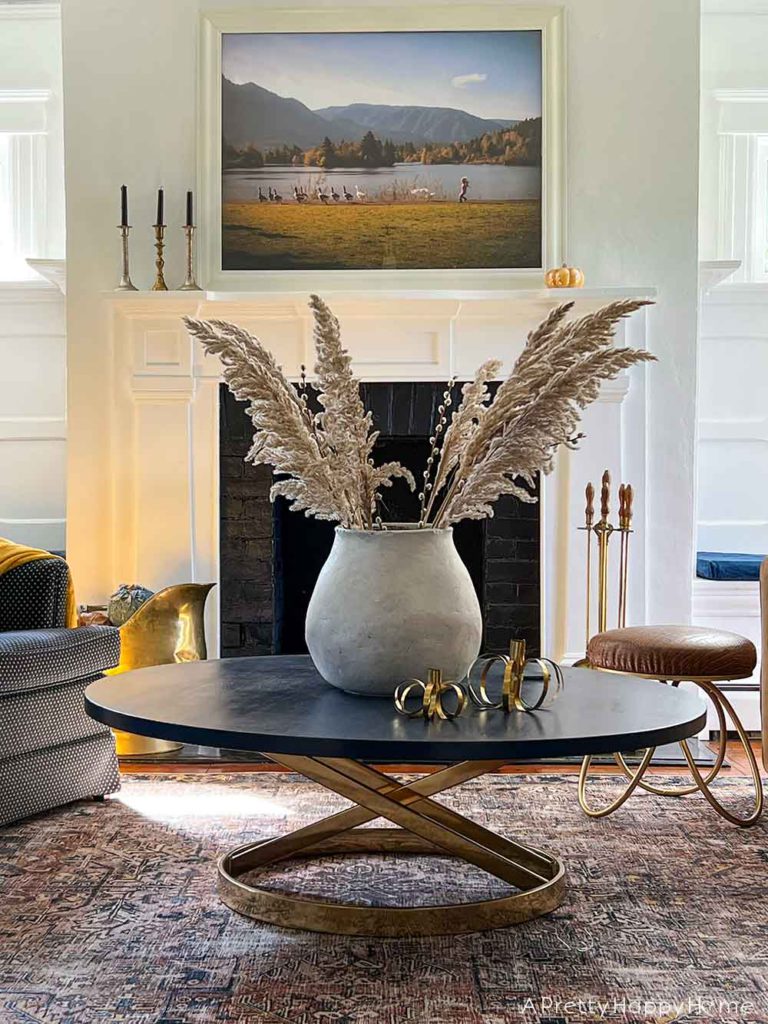 As we're getting ready for Thanksgiving and soon Christmas here in the United States, I'm reminded of the lyrics from the song Snow by Sleeping at Last.
The branches have traded their leaves for white sleeves
All warm-blooded creatures make ghosts as they breathe
Scarves are wrapped tightly like gifts under trees
Christmas lights tangle in knots annually
Our families huddle closely
Betting warmth against the cold
But our bruises seem to surface
Like mud beneath the snow
So we sing carols softly, as sweet as we know
A prayer that our burdens will lift as we go
Like young love still waiting under mistletoe
We'll welcome December with tireless hope
That last line, "we'll welcome December with tireless hope" rings true for me every year. There is something about December that brings hope for the future.
But let's not rush to get there! I'm still enjoying the last bit of autumn and hope you are as well. I also hope you've made some happy memories this fall to tuck away close to your heart.
---
Did you capture any fall photos that matched what your eyes were seeing? I'd love to see them and I love hearing from you. You can always comment on this blog post, email me here, or reach out via Instagram or Facebook.
---
Thanks for being here today. Here are some other blog posts you might enjoy.
Fun Fall Finds That Will Last Through Thanksgiving
Chalkboard Globe Advent Calendar