Wood Planter with Leather Handles
Sometimes I need a quick win on the home improvement front.
Scratch that.
I always need a quick win on the home improvement front.
How often does that happen?
Not as often as always.
Today's project – a wood planter with leather handles – was my version of 'make a quick win happen' or go back to painting an endless amount of baseboard trim.
And I was desperate to have a break from painting trim.
---
Here's what I started with.
It's a wood box. It was left here when we moved in. It was shaped like a birdhouse. Handy Husband cut off the roof peaks and the perch. I don't have a true before picture.
It had some pretty impressive flowers painted on each side.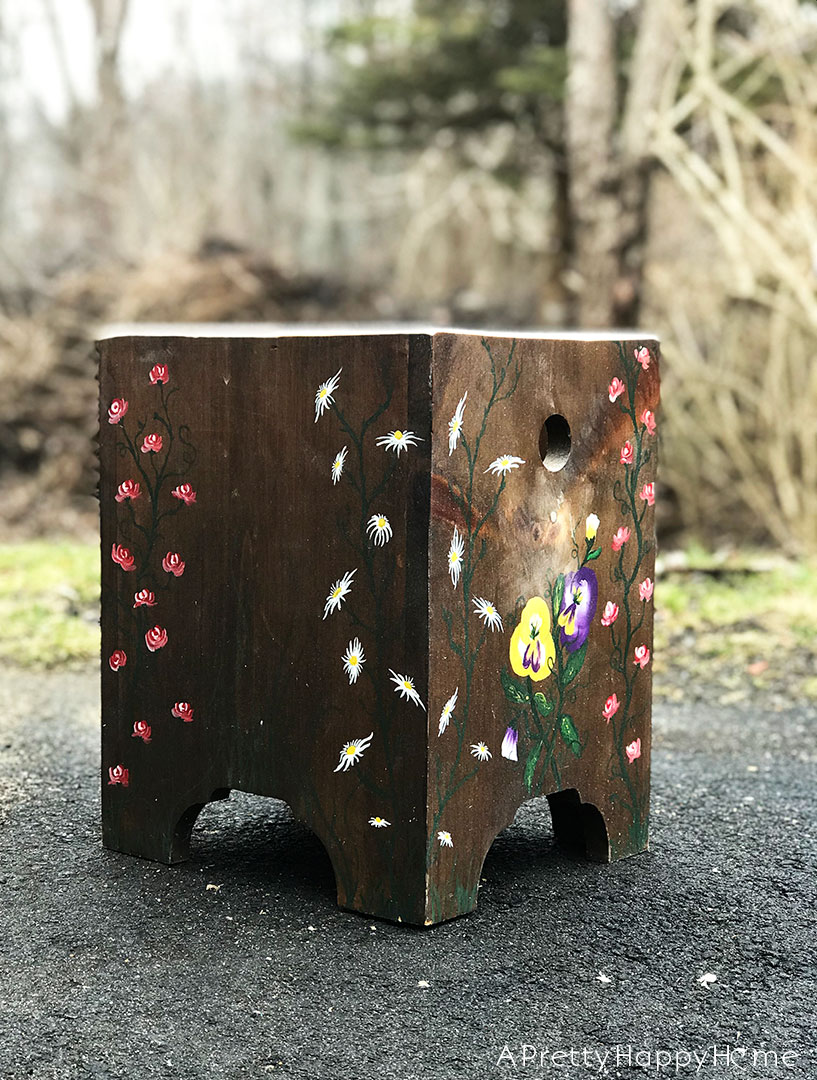 I sanded those off.
It took longer than you'd expect. Even though the flowers were painted on top of the stain, I could still see the outline of the flowers after the stain and paint were sanded off. It was weird.
I guess nature always finds a way.
I had to sand a layer deeper to remove what I thought was all trace of the flowers. Then I put one coat of honey-colored stain on the outside.
Remember? Quick win. Two coats of stain was going to interfere with that goal.
Then I channeled my superior paper airplane folding skills. Kidding. Nothing superior about those.
But I did fold a paper towel into a template.
Why did I use a paper towel? I was multi-tasking while making dinner. A paper towel was the most convenient piece of paper around.
For those of you concerned about my single use of a paper product. Don't worry. I used that paper towel template as my dinner napkin too.
I used the template to cut out two pieces of leather. These were going to be leather handles of sorts on the wood planter.
I used some emu leather scraps I had on hand. The reason why I have emu leather scraps is a long story that goes back to when I was a teenager and we don't have time for that.
Or do we?
No…focus on the quick win!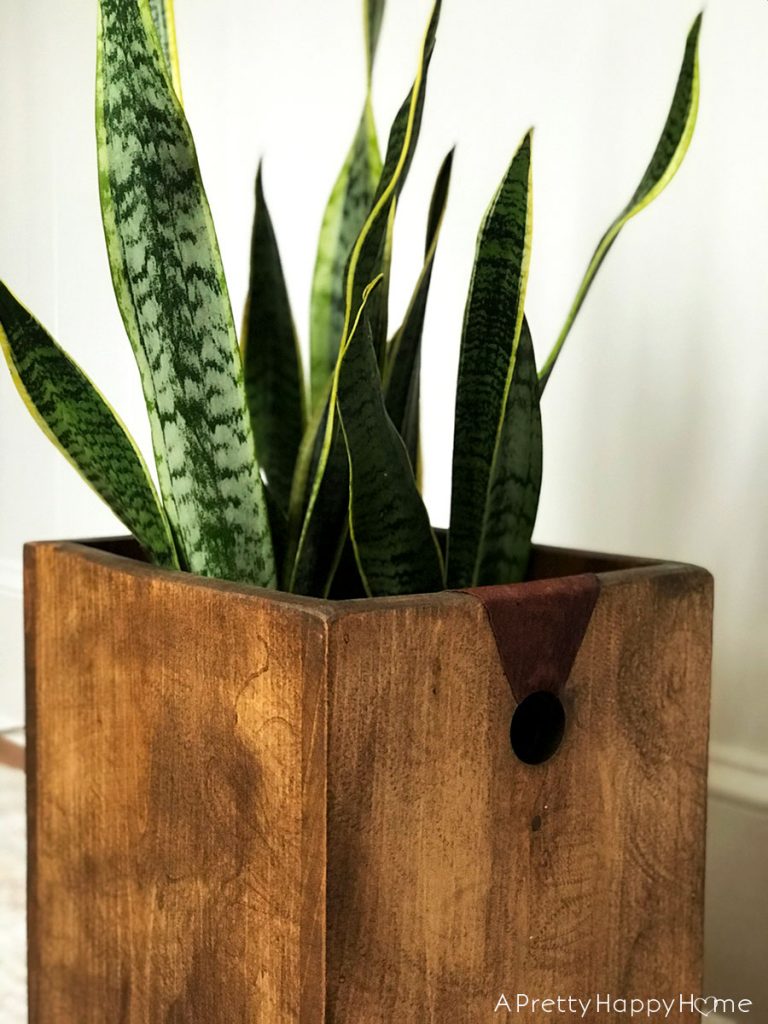 I tacked the leather to the wood planter with tiny nails to create a leather handle.
A staple gun would have worked great for this too, but Handy Husband recently reorganized the garage and I couldn't find the staples for the staple gun. Funny how that works.
I love the subtle detail the leather handle provides the wood planter.
It doesn't compete with the aggressive sanding marks left on the wood from when I TRIED to eradicate the painted flowers. I didn't fully succeed. Ha!
Don't tell anyone.
There was only one thing left to do.
I plopped a plant in my new wood planter and BOOM!
Quick win accomplished.
I probably spent an hour of active time on this project.
Am I going to sound like a huge whiner if I say this was TOO QUICK of a quick win?
*sigh*
I'm not super happy to be back painting baseboards so soon.
---
Now that I've made my own wood planter I'm seeing them everywhere. Why does that happen? 
I really like this one from World Market. Especially since I'm sure my succulents would always look this healthy. Uh huh.
I also like this one from Target. I appreciate how they don't even try to delude me into thinking my succulents would always look amazing. They know better.
*affiliate links used here*
---
Thanks for hanging out with me today! Here are some other projects that I more or less finished. 
Gold Good Luck Horseshoe  (still have this and love it!)
Leather Wrapped Basket Handle (still have this and use it to hold toy cars)
Tank Top Embellished with an Embroidery Thread Heart  (wore this shirt out!)